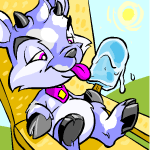 Top 25 Summer Treats

by wokitana

--------

Ahhhh, almost summer time! It's a time for sun and heat, bathing, campfires, barbeques and cool treats. It doesn't matter where you are, whether you are on the beach playing in the sand, at a campfire with your friends, or just at home wanting a cool treat to beat the heat, we have many favourite treats to choose from. Here are tweny five delicious and mouth-watering foods to tease your taste buds.

1. Acara Cold Summer Noodle Salad

This cool and tasty salad is made with rice noodles, fresh eggs and crisp cool cucumbers, and a lightly spiced dressing. The pretty purple Acara bowl and yellow flower as a garnish also complete a beautiful dish. Don't forget to use the chopsticks!

2. Tropical Fruit Smoothie

Mmmmmm! Who wants a smoothie? ME! It's made with all your favourite tropical fruits. There is nothing better than a cold sweet drink on a hot day. Drink up!

3. Illusen Chilled Summer Soup

Soup isn't always hot! It can be served as a main dish or as a precursor to a meal. This soup involves only the combining of all raw ingredients in a bowl and then it is chilled for a couple of hours. Simple and appetizing!

4. Isca Summer Dumplings

The mixture used for these appetizing dumplings consists of flour, shortening and milk which is then rolled out on a flat surface and cut into shell forms and stuffed with fresh veggies and seafood. They are boiled in a mixture of stocks to create a unique taste. This popular comfort food dish is simply delicious for lunch or dinner!

5. Scorchio Summer Jelly Salad

This delicious jelly salad is made with kiwi and pineapple flavoured jelly and is garnished with daisies and fresh strawberries. It makes the perfect end to a summer picnic.

6. Usul Summer Tacos

Tacos are always a delightful dinner for a hot summer day. Made with spicy taco beef, cheddar cheese, lettuce and tomatoes in a crunchy corn chip and laid on top of a bed of crisp lettuce. Mmmmmm! Who wants tacos for dinner tonight? I know I do!

7. Altadorian Olive Salad

Crisp baby spinach greens, black olives grown in Altador,cured meat and feta cheese topped with a light Greek salad dressing make this a delicious side dish to any barbeque or picnic.

8. Grilled Veggie Platter

Lets have a BBQ! These grilled veggies will instantly make your barbeque dinner much healthier. Choose from grilled asparagus, carrots, broccoli and eggplant. These veggies go great with barbecued steak and baked sweet potatoes. YUM!

9. Fruit Punch Trifle

Cool and delicious layers of custard, whipped cream, fruit punch jelly, sponge cake and a top secret ingredient make this trifle the most decadent thing you ever tasted! Don't worry! We promise the secret ingredient is something good! And trust us when we say it wouldn't be the same without it.

10. Carved Watermelon

A juicy and ripe watermelon that is carved, scooped, and ready to eat! Extremely high in nutrients, watermelons are very important in a balanced diet. An increasing number of scientists now believe that the nutrients in the watermelon are important for blood flow and bone structure. Also perfect as a center piece on your table and even better when you eat it!

11. Desert Kabob

Roast meat and desert plants are the delight of this kabob. It is readily made to cook on a barbecue and can also be seasoned with chopped chili peppers, for those who prefer hot and spicy food. This kabob is ideal as a finger food and also as a main dish served with garden vegetables. It is suitable for any entertaining function or event.

12. Seafood Pasta Salad

This salad is made with delicate rice noodles, tangy seaweed and all kinds of seafood. It has shrimps (don't worry it's not Spectral Shrimps, just the ordinary kind!), crab, oysters and even more that we've never seen before! What's that one? I don't know but it sure is tasty!

13. Hot Dog on a Stick

Nothing is better than roasting a hot dog on a camp fire after a long hot day in the sun. This hot dog comes with a stick; all you have to do is roast it!

14. Soft Tyrannian Cheese and Crackers

Fresh Tyrannian cheese, pleasantly creamy with a rich buttery taste due to the addition of sweet cream. Many connoisseurs describe it as being a lush, smooth, and rich cream cheese. Alongside are the savoury and light, golden baked crackers. Yummy!

15. Lime Cheesecake

Sweet and tart key lime juice is infused in the creamy filling, which is then baked on a honey pecan crust. This cheesecake has also been smothered in a sweet lime sauce for that extra bit of limey goodness! Delicious anytime and the perfect summer treat.

16. Spring Salad Hot Dog

The complete assembly of this hot dog is said to be "dragged through the garden" due to the many green toppings. The method for cooking the hot dog itself varies. Most often they are steamed, water-simmered or grilled over charcoal. Who says hot dogs are not healthy?

17. Deluxe Burger Dog

What's not to like? One hamburger with everything...No, wait...one hot dog with everything...No, wait...Can I have both? This burger dog is big and juicy, and just might be the perfect summertime food. The burger is shaped to fit a hot dog bun! Lettuce, cheese, tomato, mayonnaise, ketchup, mustard, pickles and onions are also used to compliment this mouth-watering Burger. Or was it a Hot Dog? You decide!"

18. Chocolate Chomby Ice Cream Sandwich

A special treat that anybody should have during a hot day in the summer months. The delightful vanilla ice cream is placed in between two chocolate cookies and pressed. Yummy! How cute, this cookie sandwich is shaped like a Chomby.

19. Queela Torte

This torte is a rich, multilayered sponge cake made with a very little flour, breadcrumbs, egg yolks, sugar and stiffly beaten egg whites. The frosty filling is made from buttercream and queela extract, the latter being a super spicy fruit that is native to Qasala. The combinations of the ingredients in this torte are perfectly combined to give an exotic unique taste that is only found in the city of Qasala.

20. Tchea Fruit Slushie

This is an excellent fruit slushie with a little kick, which comes from the city of Sakhmet. Tchea is frozen and blended, then stored in individual cups. It can be served as a frozen fruit salad and also as a refreshing afternoon snack. It would also make an excellent light dessert. The blue bits of this slushie taste like banana, and the yellow bits taste like blueberry. Fruit Punch Slushies are yummy and great for a family or community event.

21. Whole Sushi Pizza

The base is slightly crispy made from a chewy fried rice patty. It is topped with a layer of sliced avocado, a layer of sliced salmon, a drizzle of blended mayonnaise and wasabi powder. The Sushi Pizza is naturally low in fat, high in protein, carbohydrates, vitamins and minerals. Don't eat the chopsticks!

22. Rainbow Shaved Ice

Delicious sweetened ice in all the flavors of the rainbow. There is strawberry, orange, lemon, kiwi, blue raspberry and grape and several other flavours that we have yet to discover! Why be limited to picking your favourite flavour when you can have them all!

23. Vanilla Ice Cream Apple Lantern

This vanilla ice cream is a creamy concoction which features real vanilla extract. This exquisite taste is enhanced with a custard base so that it becomes thicker and liquesce in your mouth with irresistible sweetness. The apple container gives it the most menacing looking dessert you will ever find!

24. Bubbly Twirly Fruit Juice

This drink is so refreshing, with just the right amount of bubbles. The twirly fruit adds a perfect amount of tanginess with a hint of sweetness. It's the perfect size for any Neopet!

25. Honey Blossom Omelette

This omelette is made from only the outer petals of the Honey Blossom flower that comes from Tyrannia along with eggs, milk, flour and seasoning. Ahhhh, a sweet delicious omelette which is low in carbohydrates and high in protein. This is sure to satisfy all egg lovers and by far replaces jam toasts, crepes and pancakes in a feel-good early morning breakfast.

There it is! Food, drinks, and snacks for every occasion in the summer. Summer is just beginning but there is still lots of fun to be had and we plan on trying to bring it to you all summer long!

Bon appetite!