Your questions answered!


Read the answers to the most commonly asked Neopets questions this week in the Editorial section. Each week the most popular questions will be answered by one of the creators of Neopets, so keep checking back to stay updated.


---
Quote of the Week
Gnomes. They may look pretty and innocent but let me ask you this. That time your shoe went missing and the next day you mysteriously found it on your gnome's head, didn't you ask yourself how it got there?
---
| | |
| --- | --- |
| The tabloids went crazy this week over the newly released photos showing Illusen having lunch with mortal enemy Jhudora in Faerieland. Is their longstanding feud finally over? Don't get your hopes up, Neopia. According to a pal of Jhudora, the peace-loving Illusen had come to make amends but was quickly offered a poisonous lollypop and shown the door... | When the New Year rolls around, a new you can as well. Think about the things you want to change about yourself, or any goals you want to accomplish. Do you want to take better care of your pets/petpets/petpetpets? Do you want to get that ultra-rare Strawberry Fields Forever Paint Brush? Then grab a notebook, write it down, and go for it! Of course, don't... |
Gallery Making And You




There are many different approaches to making a gallery and they will all be covered in this friendly guide to Making a Great Gallery! By the end of this article you should be able to determine which type of gallery is the best for your personality and available funds. Now, you need to think long and hard about which theme you want for your gallery or even...
---
Other Stories
"A Day at the Neopian Times" by vivaldi_gurl
At the bottom floor of the offices of the Neopian Times, four Faerie Clouds await to lift inquirers, copyboys, assistants, reporters, and editors to their separate domains. To the outsider's eye, it may seem like a mess, but to the insider, this is merely routine. In fact, the hustle and bustle of the plaza entrance is relaxing compared to what happens after...
"It Must Be Love" by icegirl_sara
"Yes," agrees the owner, her voice annoyingly tranquil and smooth. "But if you can't just pick it up, you can't just drop it. Once a bond of love is established, it's almost impossible to break. That's part of what makes it so powerful." Her eyes peep out of the darkness and look simply, openly at the pet. "Look." She pulls a One Neopoint Coin out of her pocket and...
"Come Sundown" by extreme_fj0rd
We were in the Lost Desert, in fact, though quite a few miles from here. Digging for a lost settlement no one else knew was here. We had pretended to the hotel owners and the tourist guides that we were just sightseeing and wanted a few nights out on the open desert. As soon as we were out of sight, though, we cut across the dunes to find the buried...
---
Search the Neopian Times


---
Great stories!
---------
---------
---------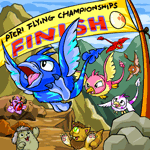 Being the Ultimate Neopian
Maybe you want every possible avatar, the council – or leader – position in your guild, a painted pet, an expansive trophy cabinet, or a mansion of a Neohome. Ah, yes. Let us close our eyes and imagine the possibilities. Finished? Fabulous. Here comes the part where I tell you how to make it all a reality.

by summerlove77
---------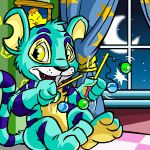 Where's Bibi Gone?
"OK! You can play with my Click Klacks! I've seen a nice patch of mud to roll around in out in the garden, and I've got to do it quick before Ruby stops me," answered Pouncer...

by carys1994
---------
---