Your questions answered!


Read the answers to the most commonly asked Neopets questions this week in the Editorial section. Each week the most popular questions will be answered by one of the creators of Neopets, so keep checking back to stay updated.


---
Quote of the Week
Everyone has their own path to follow, and their own journey to fulfill, though one creature's journey may be different from the next.
---
| | |
| --- | --- |
| So we've all seen these fabulously exotic, cute, unique and all-round pwnsome pets around the site. But the question is, how do I get that perfect pet? There are some obvious methods, and some not-so obvious ones. Let's explore that now... | Have you ever been wondering: What IS my perfect avatar? What will people think of me with this one, this one, or this one? Well, than you have come to the right place! Believe it or not, many people judge you by your avatar. For example... |
Unknown Diseases




Well, believe you me, these conditions are rare to come by, but they can affect your pet and you need to be prepared to deal with them, since the hospital can barely diagnose these cases, much less treat them. So grab a notebook and pen, sit back, and prepare to learn about five Neopian diseases you've never heard of...
---
Other Stories
"Easy as 'Pyramid Pot'" by literalluau
She watched the lump of clay go around and around, hypnotized by it. She whispered to the clay, "Please become a Qasalan Tea Pot. Oh, please, become a Qasalan Tea Pot. I will give you a nice red-brown body and a lovely gold lid. Just please work with me and be a Qasalan Tea Pot..."
"Petpet Panic" by kotahkue
A Faerie Peo glides down right in front of you as you go shopping for a Petpet. So of course, you look around for an owner. When you don't find any Neopets looking frantically here and there for a lost Faerie Peo, you pick it up. Perfect for that Faerie Peophin of yours. When you get back...
"White Feathers and Newsprint" by hwtennisgirl6
On every Neopian Times recently published, the image of the proud White Weewoo is emblazoned on the cover, not a speck of dust marring a single snow white feather. But why? Why has the Weewoo become the icon of all stories and articles ever published in Neopia?
---
Quality Control Specialists Needed


This week's issue is brought to you by: Bumble Beams
Search the Neopian Times


---
Great stories!
---------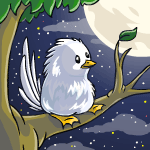 White Feathers and Newsprint
Why has the Weewoo become the icon of all stories and articles ever published in Neopia? Our story begins with a solitary White Weewoo in Faerieland, Zippret, desperately searching for a job...

by hwtennisgirl6
---------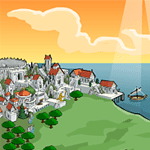 Altador Revealed
Why one would want a house shaped like a potion is beyond me, although it may have to do with living in Altador, which, as I may have mentioned before, is not normal.

by susankidwell
---------
---------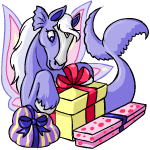 Petpet Panic
Plop! A Faerie Peo glides down right in front of you as you go shopping for a Petpet. So of course, you look around for an owner. When you don't find any...

by kotahkue
---------
---