Top Ten BP Battlepets:

Number Owner Pet Rating*

1 danger_99 Alodor_99 4418
2 bunnybunnypet Killer_88005 4193
3 raverchris RaverChris 4054
4 g_niels protectoroftheworld 3565
5 redcatofdeath Mary_Ellen_St_Cyr 2981
6 sky_83 Aries_83 2829
7 rabbanmad MyBabyKyla 2641
8 superfonz angreen 2497
9 wickedcaster Jaysbeast2000 2474
10 johnrichards33 SloanLiB4IMedu 2435





Hello, guest! .Here are some random screenshots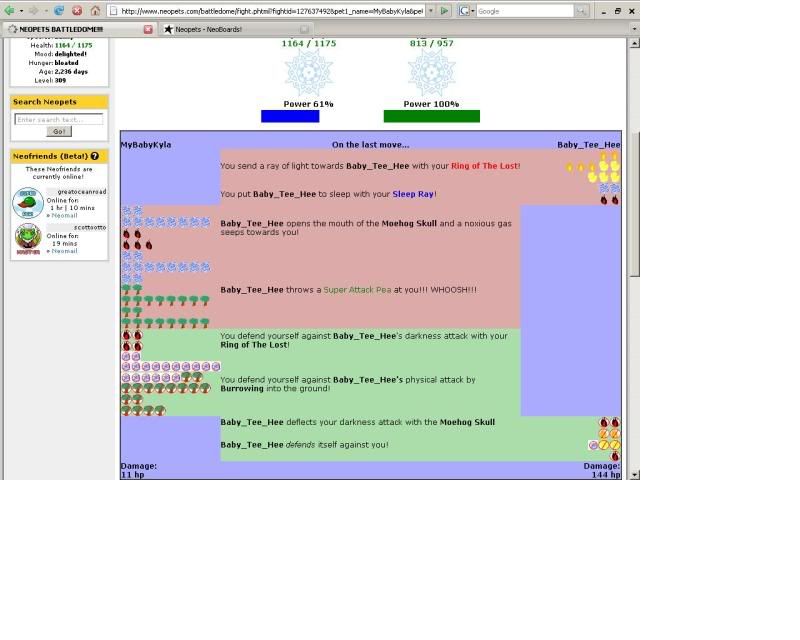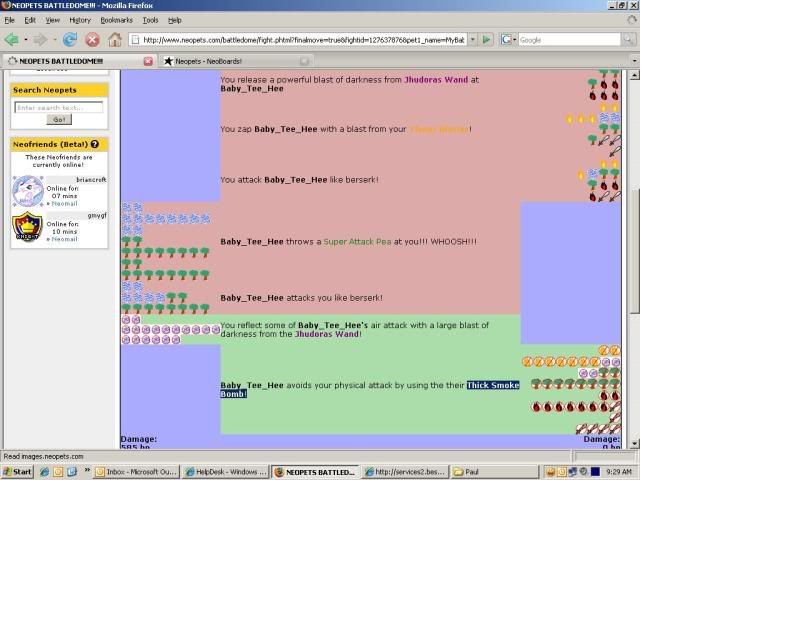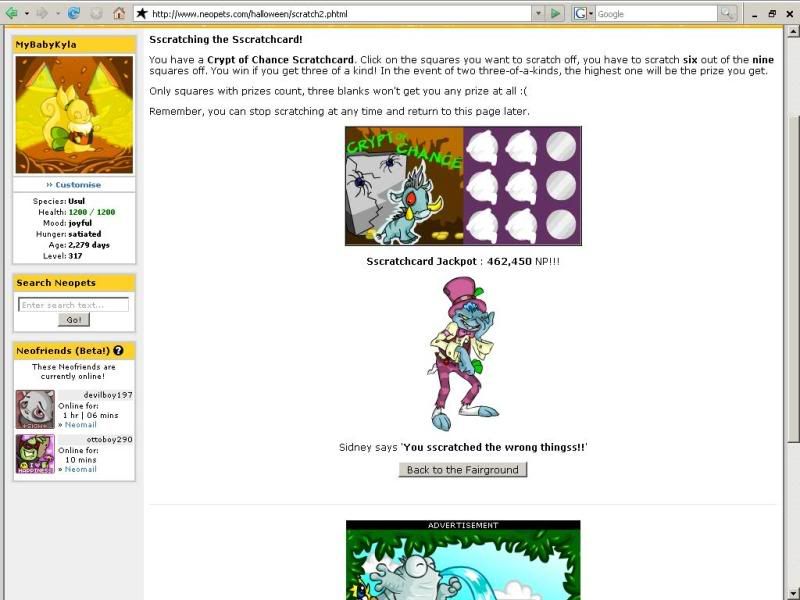 The begining of my 2 player battledome:a great match with a killer bunny in the Idb Battle royale.I'm the blumaroo who is flying by the way.


Cool guild info xD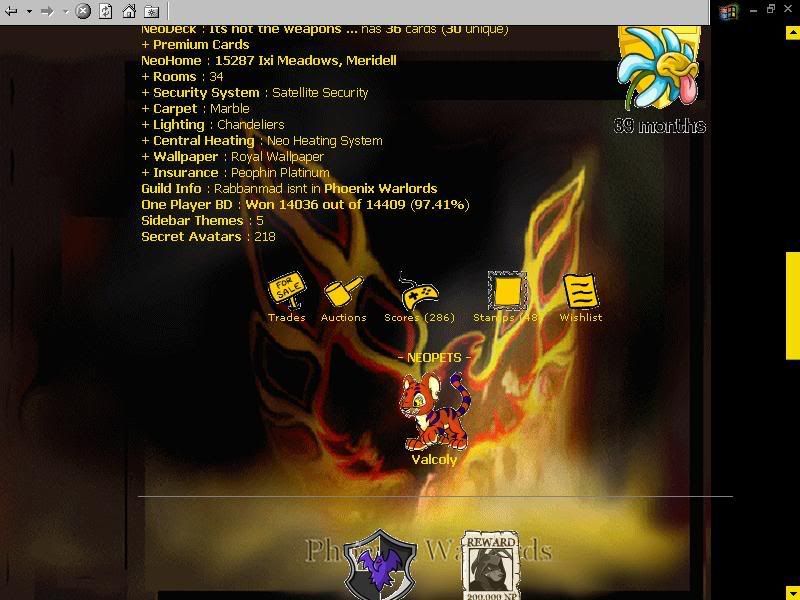 Cool Sword xD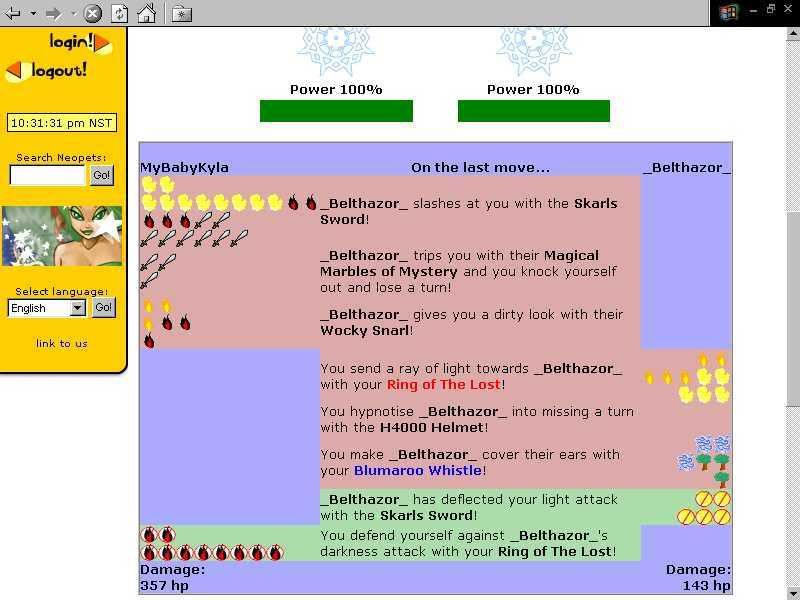 Unlucky again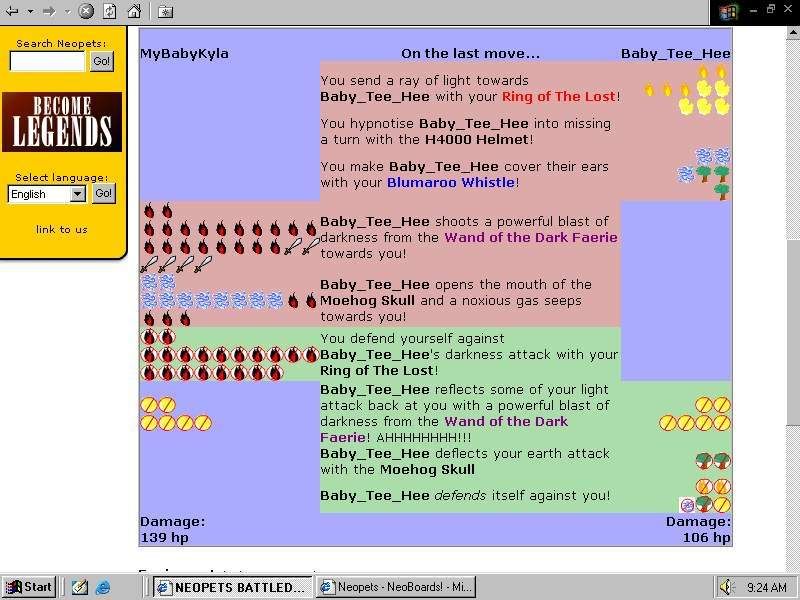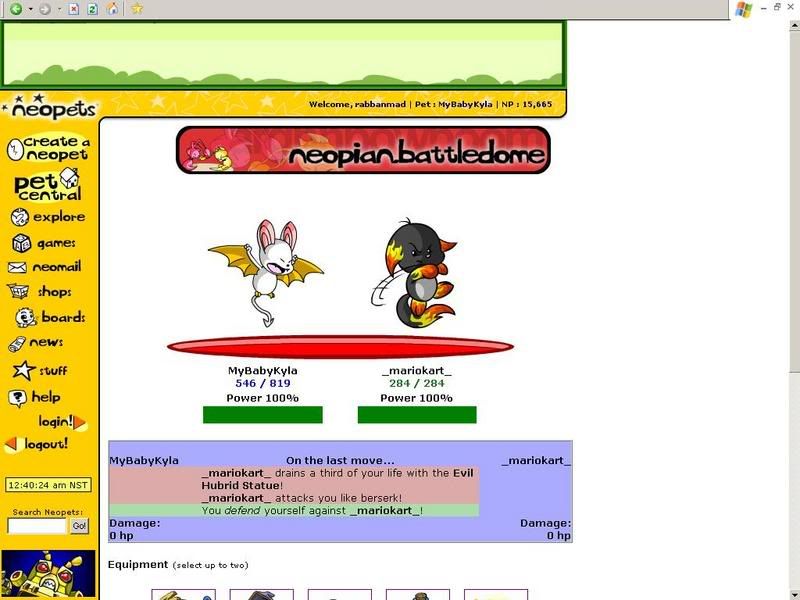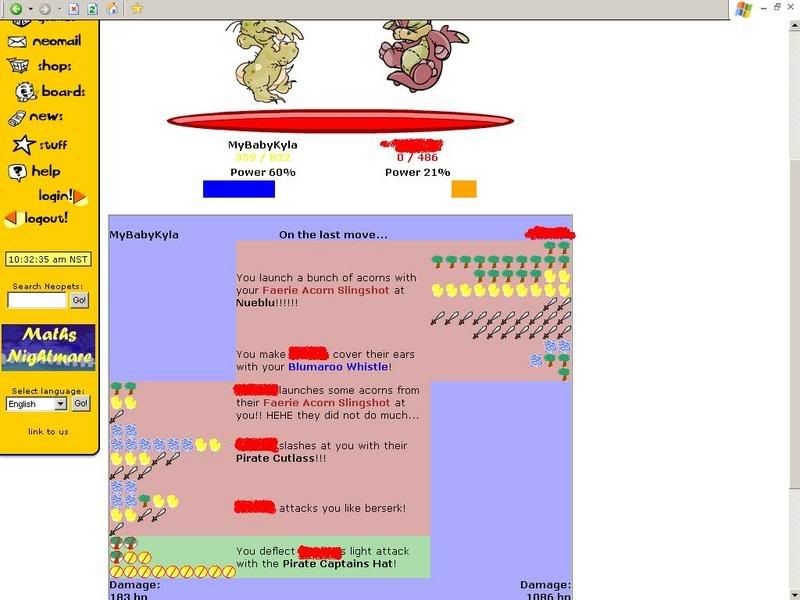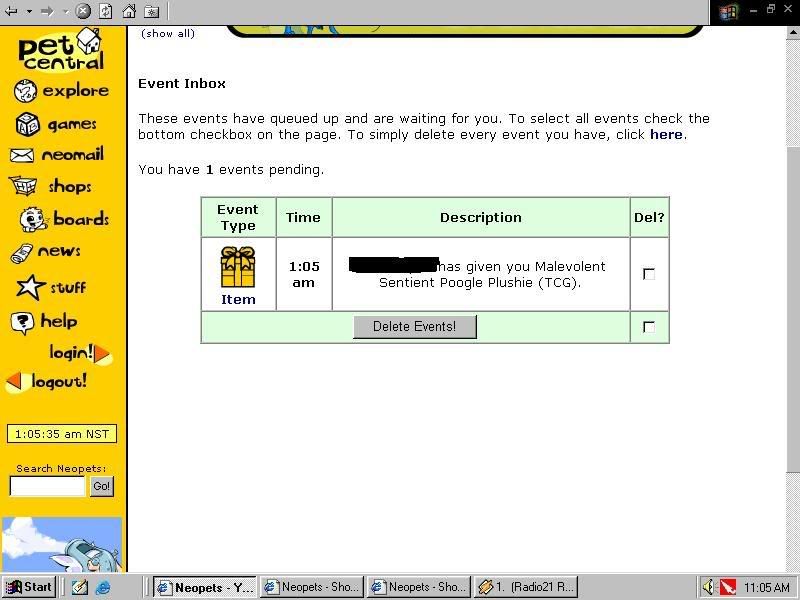 No heal xD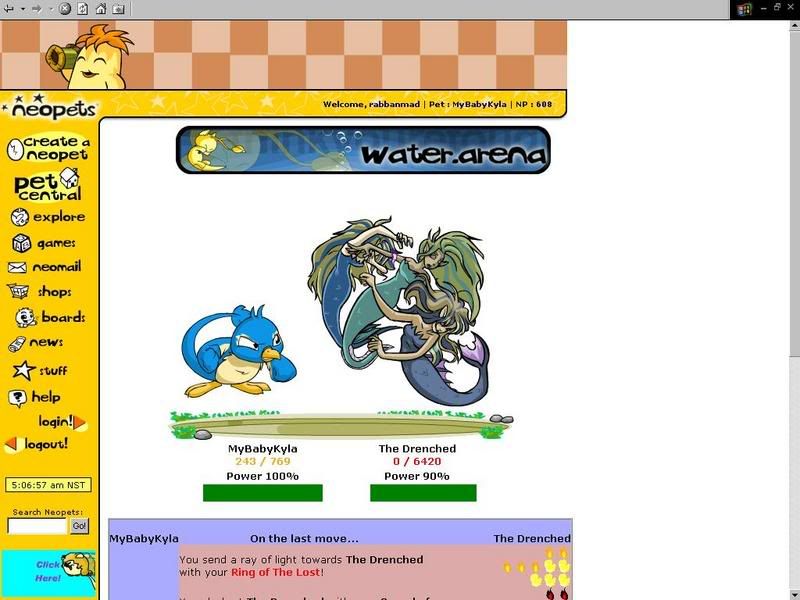 My third fountain quest :P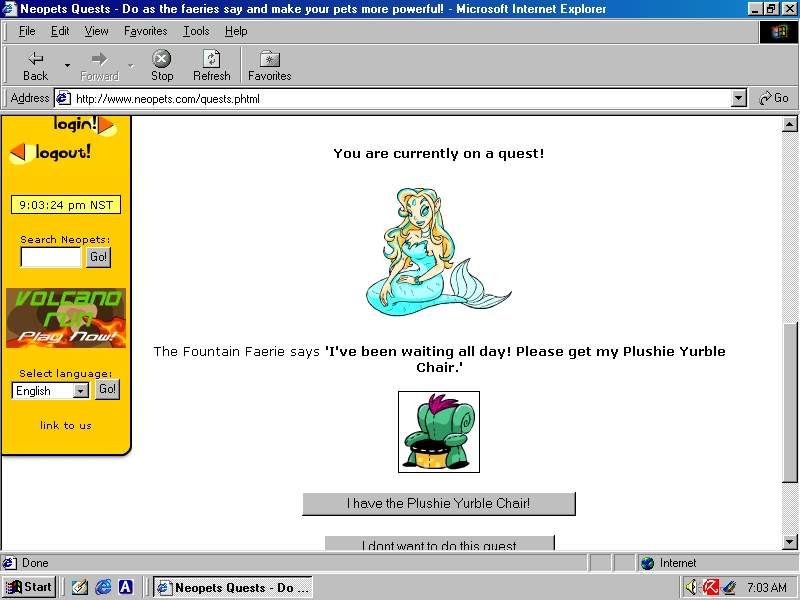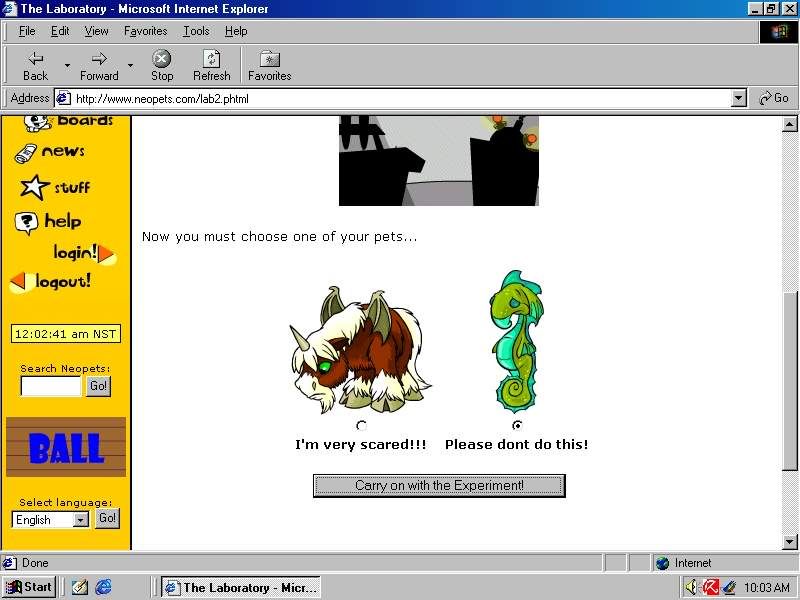 Strange request O_o


The result of that strange request


He must love tomatos...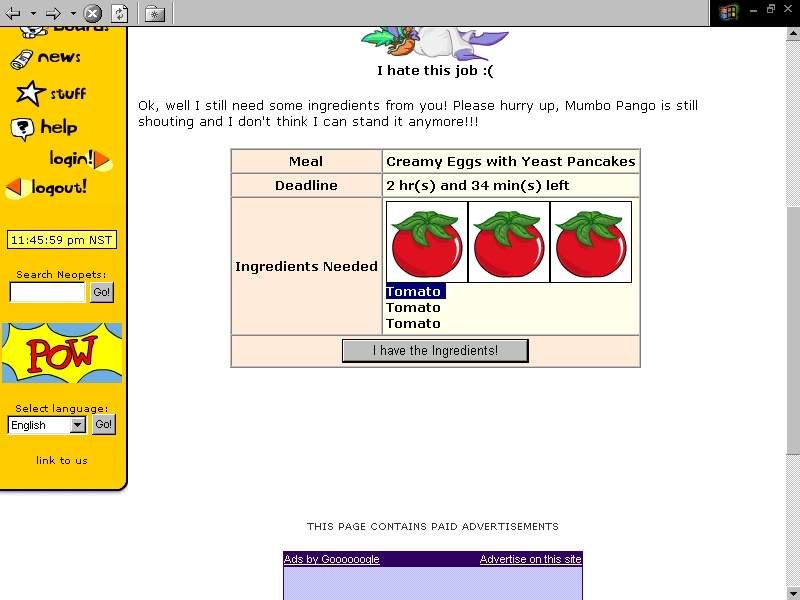 My first visit at the ninja training school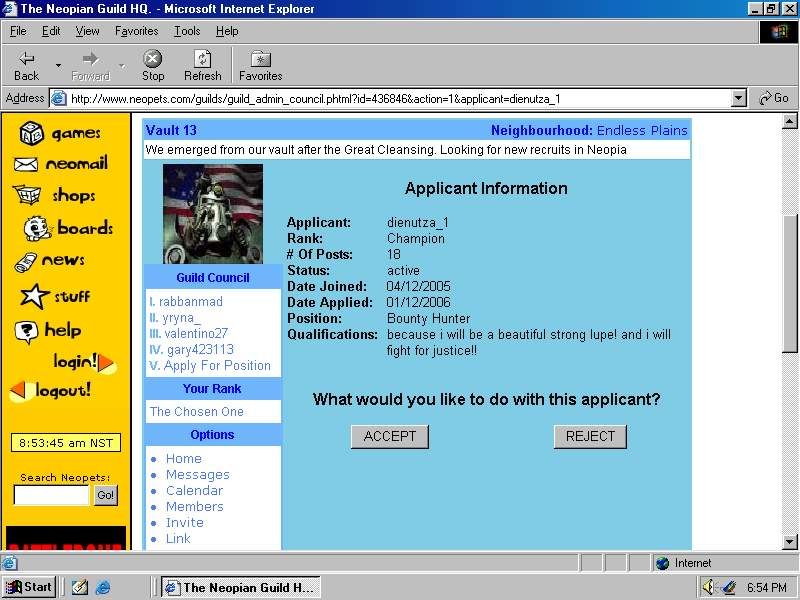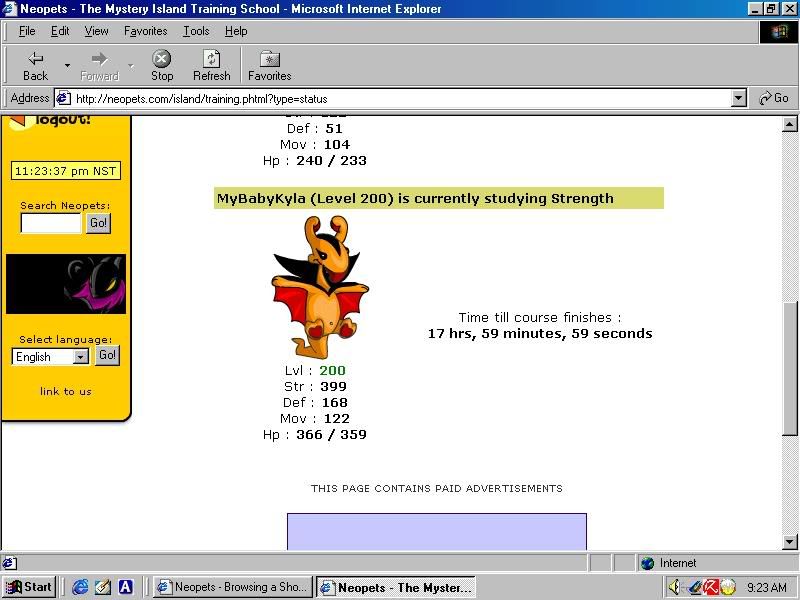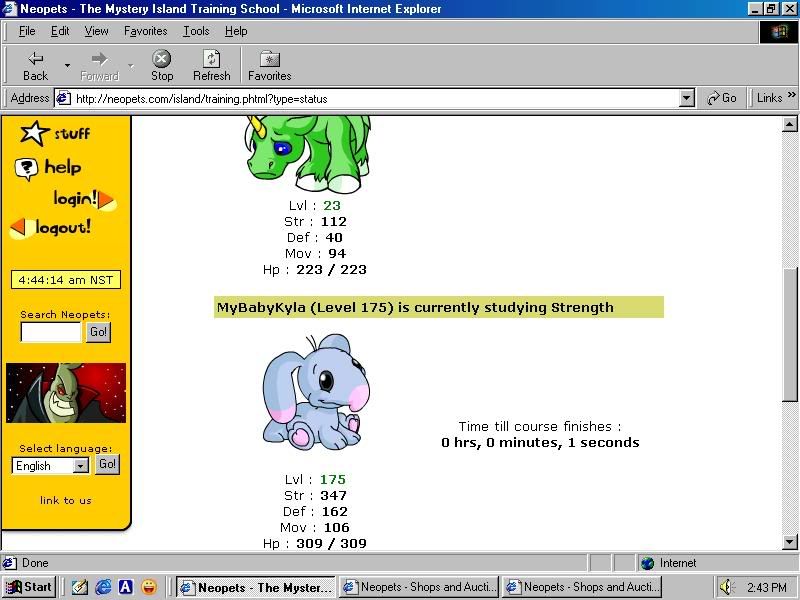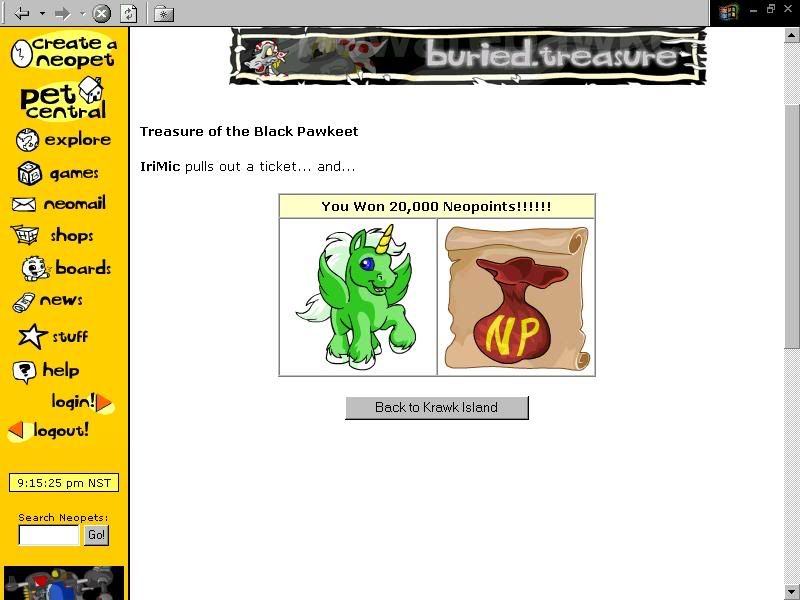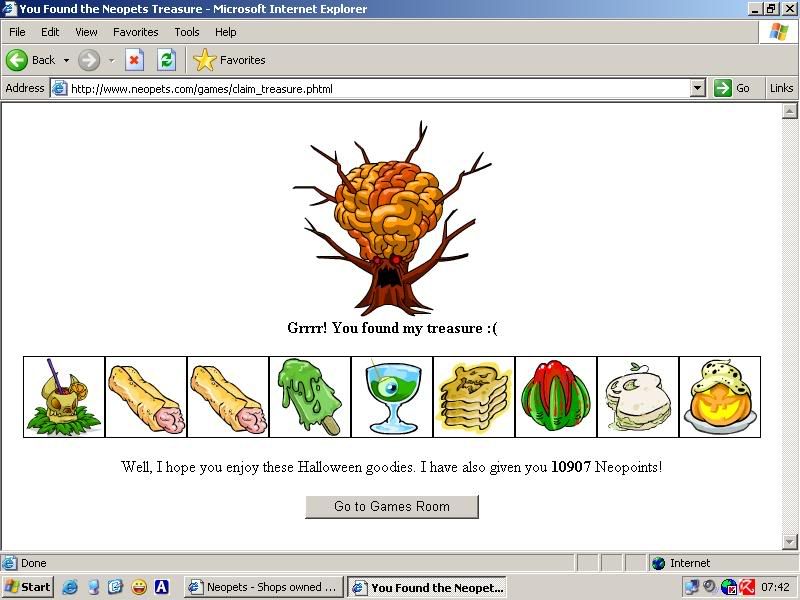 Going for the clue on the Ldp table part...I won 2 times when i meant to loose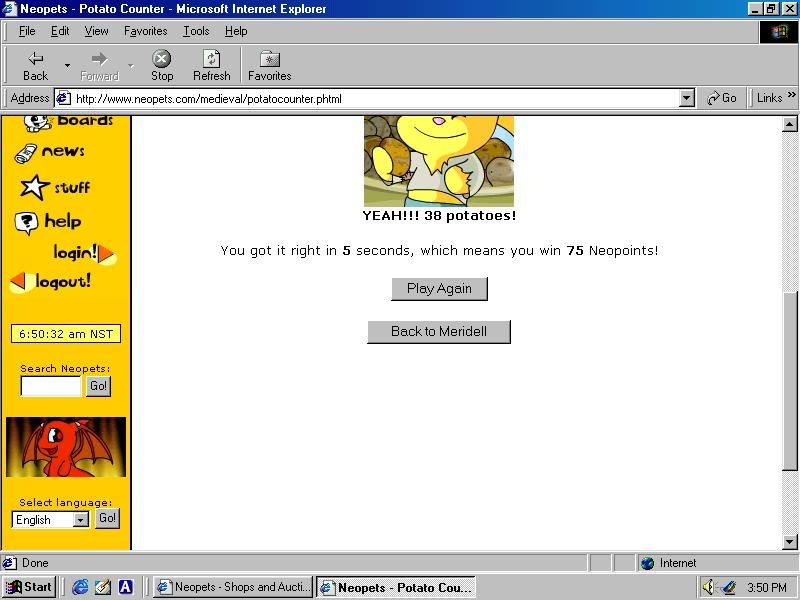 I won a intesteen...sory for the small image :)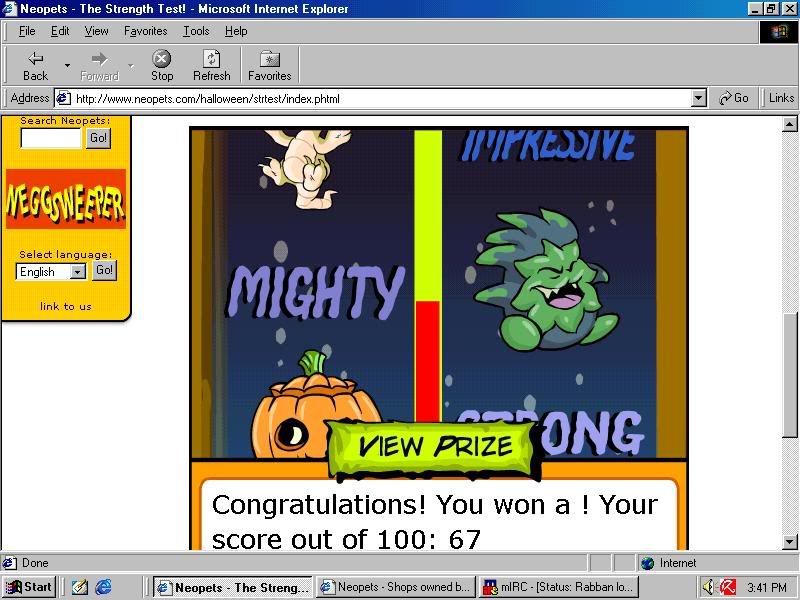 A nice space quest..only 4k :)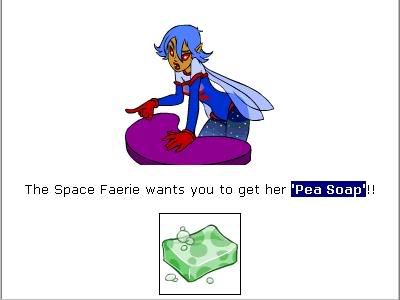 Another space faerie quest ;)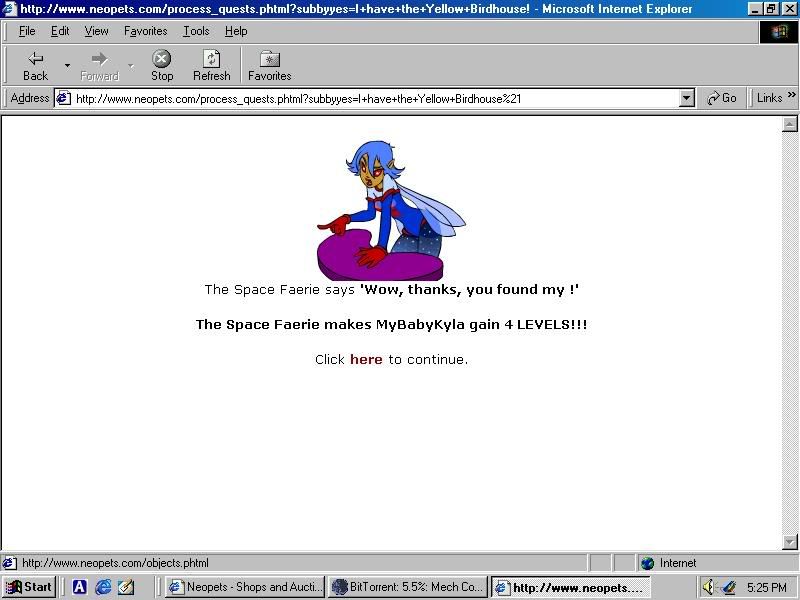 He didn't choose his target



Lol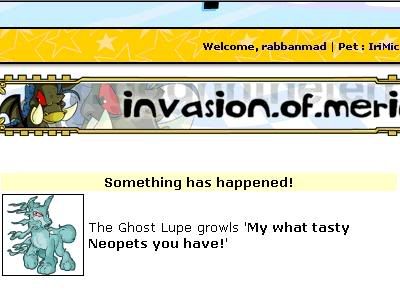 My first ub


And the reward is...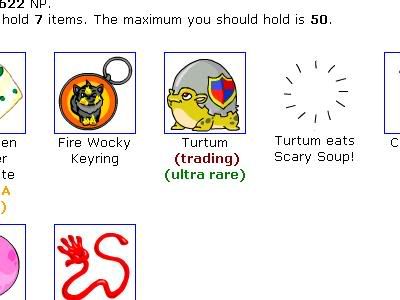 How sily of me,going to the smugglers cove without dubloons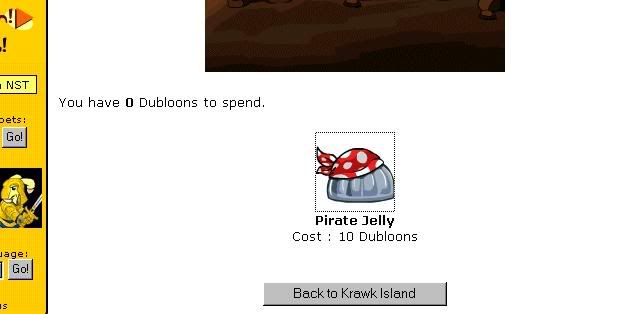 Some random COM screenies.(worst war that i ever saw)


A close one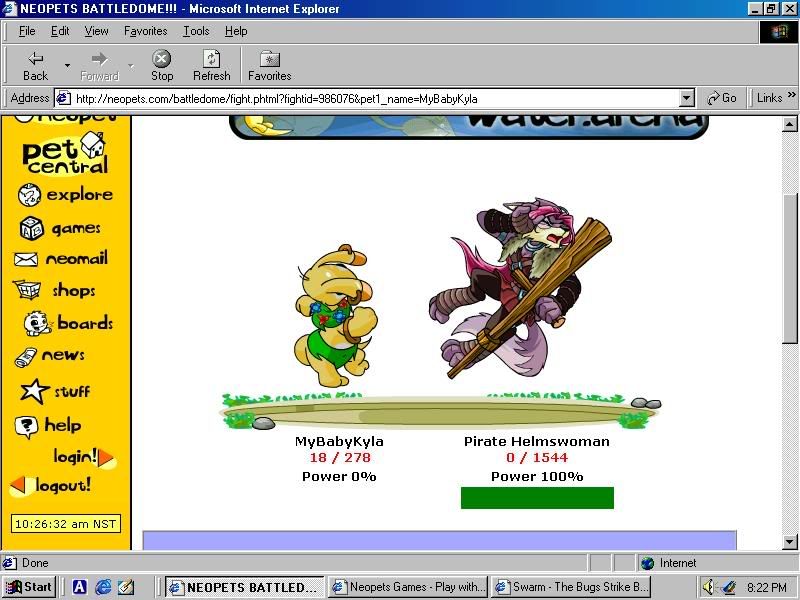 Nice reflector, only 2k during the war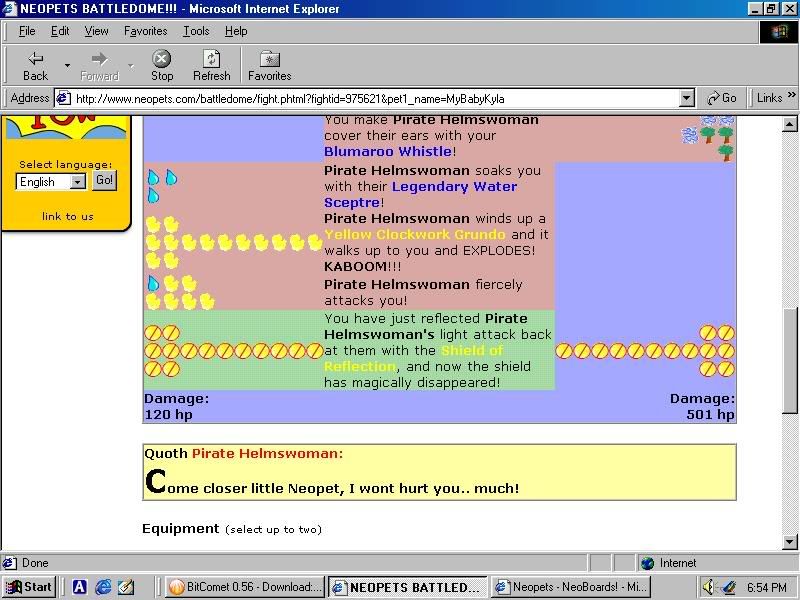 My Battledome guide(it's not perfect, but it will do )
first of all, you need 3 faeries abilities to fight in the Battledome.you can fight without them , but it's easier with those: Burrow(on earth),Drain life and Sink(on Dark)For Sink you must have(your pet,not you :P )level 30. Then, train your pet, or just lab him..but if you lab him, remember to get to level 30 fast and get the sink ability, the lab ray loves to take away levels :K So as you might have noticed, you can use 2 weapons at a time in the battledome, and a faerie ability or a spcial attack(fierce, defend, etc) There are 7 types of damage icons in the batledome: physical,fire and water(both bloked by sink and burrow), earth and air(bloked by burrow) dark and light(blocked by sink)You can fight at the begining without knowing that, but later on you'll have to learn this. A weapon does a certain number of different types of damage(For example: it does 6 fire icons and 4 light icons, or something like this) and some weapons can defent from a certain number of icons.
Usually, more icons=better weapon.
Also, some weapons can be use only once per battle(that's limited use in the item description), some are one use(snowballs, muffins, etc) A good set for a beginner has to have those items: Greater healing scroll( heals 50 hit points, once per battle), Downsize!(blocks 50% of the damage for one round and it's once per battle) a snowgglobe staff(has 25% of freezing the enemy), and some attack weapons. I recomand for the begining a Scarab ring, a enchanted wooden bow, Stone club or Ice club
So basicalyy, you just smack your opponent with 2 weapons, use the healing scroll when you are low on health, and downsize when you want to take less damage.
For almost all opponents i recomand using drain life 2 weapon in the first move( drain life takes 11% from the opponent health,so it's better to drain him out when he has more, right?), then hit it with 2 weapons until you are low on health,use the greater healing scroll a weapon sink or burrow to heal, etc.
Don't genneraly use fierce, you'll take more damage doing so, just use a pet ability
To check how many icons a weapon do, use the battlepedia.
Search battlepedia with google, it's the first result.
And another thing, you'll do more damage once the str of your pet increases.
For ex, at 35 str you'll do 1.5( i think) damage for every icon a weapon does.
At 55, you'll do 2 damage/icon
At 85, it's 2,5 damage/icon
End of guide, i'm hungry :P