Welcome to my humble home.My name is Seecrawlerio the Ixi. (see-crawl-ree-o)I'm the youngest in my family, my brothers and sisters always say Im different. I have green and light green fur with nothing special like my other brothers and sisters. But I do have 1 thing different and that is that I have a scar on my eye and I dont know how I got it.



-Seecrawlerio-

NAME: Seecrawlerio
NICK NAMES: Seecrawler, Crawler, Crawlerio
AGE: 9
BIRTHDAY: December 13,1996.
SPECIES: Ixi
PELT COLOR: Green and Light Green
PELT: Green with Light green going up legs, covering face, coming down wings and down tail, scar across left eye.
TAIL:Fox Tail
WING TYPE: Dragon
HAIR:Short, Light Green
HOOVES AND HORNES:Grey
TYPE: Earth
NECKLACE: 1 around neck, grey band with lime green jewl.
PERSONNALITY: Gloomy
CRUSH: No
FAVOURITE COLOR: Green
FAVOURITE TOY: Wooden Marble

FAVOURITE FOOD: Carrot and Pea Omelette

FAVOURITE FAERIE: Grey Faerie

PETPET: Quawkers the Mallard

LIKES TO: sleep, eat, read, play hide and go seek with Quawkers
DOESN'T LIKE TO: not get enough sleep, be called different, eat chocolate
MALLOW: Seed



-My PetPet-

NAME:Quawkers
GENDER: Male
COLOR: Green
SPECIES: Mallard






-My Toy Box-













I am the youngest but my older brother, Flamorious is only half a year older than me.

We play lots of games together My favourite game is racing him:


Because I always win at that game!
Also every weekend we meet up with Pauglejay ( wich I may add is younger than me!).

To go to the BattleDome to watch the greatest fighter I've ever seen, Zxelnaga fight!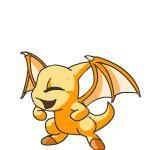 I have more than just one older sibling, I actually have 4 more.
Jammykah

Heartsenlady

Venixeila

Starletreo







-Zaratulah's Pets-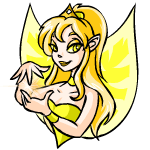 -My Adoptibles-
-Customs-
-Link To Me-
-My Quilt-