Following the butler, you snap photos dutifully and take notes as he leads you from room to room. The mansion, after being donated by it's previous owner, have now been turned into a large museum and you were sent to due a report for it's upcoming opening. The butler makes a sharp left down ahead of you and you follow, catching a glimpse of a secluded hallway to your right. The reporter curiosity getting ahead of you, you quietly turn into the hallway. A faint golden light glows from down the hall and you head towards it. Upon getting closer, you see a giant vault door that extend from ceiling to floor that had been left open a bit. Brilliant light seeps from the opening and you shield your eyes slightly as you push open the heavy door. The light blinds you momentarily and a crisp voice sounds in your ear. "Glen?"
Basic Info
Name:
Alissca
Nickname:
Alice
Age:
15
DOB:
December 25th
Gender:
Female
Species:
White Draik
Height:
165 cm
Weight:
38 kg
Eye Color:
Black, turns silvery-white when she gets angry
Hair Color:
Blonde
Skin Color:
White
Body Type:
Petite and small
First Appearance:
Often has a bright smile on her face and big, wide eyes. When she gets angry, she has a small, sadistic smile and her eyes become squintier, giving off a "sweet-poison" feeling
Scars/Piercing:
Ear piercing
Markings:
Gold flowery markings on her face
Clothing:
Always dresses elaborately, usually in her golden ball gown, stockings and shoes, paired with a pretty headband in her hair.
Color Theme:
White & gold
Items:
Alice sometimes carries around a Shining Star Staff, as she believes that this makes her seem like a princess or a faerie. Alice also keeps hidden a pair of golden scissors, which she sometime uses to take out her anger and frustration on her dolls and plushies.
Personality:
She's a very innocent and naïve girl, often trusting other people's words and believing that everything will end with a happy ending. She lives in a self-created dream-like world of fairy tales and often creates a barrier between herself and the cruel reality of the world. Perhaps it's due to her sole wish to become happy and her strong denial to the reality, she has also developed a slightly psychotic and violent personality that is sometimes revealed. Often times, she'll appear a happy and innocent young girl, and then in the blink of an eye, transform into a sadistic maniac. Alice has a very short attention span and is often very forgetful, an "ability" she unconsciously trained herself to perfect to further shield herself from harm.
Family:
Father and mother, status unknown
Friends:
Glen, passed
Pet:
Mr Cookie the Plushie Jinjah
Likes:
Stuffed/small animals, tea parties, sweets and cakes, fairy tales
Dislikes:
insects, large/scary animals, ghost stories, bullies
P2/P3
Mr Cookie:
Mr Cookie is a plushie Jinjah that Alice favors over the rest of her stuffed animals. He regularly has tea with Alice in her daily "tea parties" and sips from a delicate teacup. The few visitors, maids and butlers that come to see Alice are often confused at first when they see him talking, often mistaking him for a regular plushie. While Mr Cookie is always loyal towards Alice, he knows that he should always be 200% wary around her as well, knowing perfectly well about her psychotic side. Mr Cookie wears a bowtie around his neck, often times golden to match Alice's outfit, but he also has a variety of other colors and patterns.
Deedum:
Deedum is a grumblebug that Mr Cookie picked up, although he keeps its existence a secret from Alice as Alice despises insects. Deedum's special ability is that he cannot be squashed so if Alice saw him, he would let himself be stepped on, before quick popping up and scuttling away once Alice turns away. Mr Cookie keeps Deedum hidden inside a small, often unnoticeable teapot.
Background
Page - Under - Construction
Relations
Parents:
Alissca's parents were very wealthy and owned a fairly large mansion that sits on the outskirts of Neopia. Alice was rarely allowed out of the mansion and her parents disapproved of her going to see Glen. While they did care about their daughter, they were much more worried about the effect it would have on their name if word got out. The mansion they own has a special feature that Alissca's parents installed, which was a huge, ballroom-sized vault.
When Alissca's parents found out about Alice's frequent visits to Berry Good, they proceeded to lock her inside of the vault. Later, they moved away due to business and since Alice refused to leave, they left her behind in the vault and donated the rest of the mansion, hoping that this last attempt at leaving a good name behind would make others forget about Alice.
Glen:
Glen the red gelert was the son of a baker, who owns a bakery called Berry Good. Business wasn't fantastic, but the family made do with what they could, living above their shop. He spent most of his time working in the bakery and his other time playing games in the Arcade Room. Glen despised his life in poverty and had always wanted to make a lot of money, however, he was unwilling to do the hard work and was unable to have the patience required.
When he met Alissca, he was convinced that this was Fyora giving him the chance he had always wanted, and became the caring, brotherly-figure that Alice knew him to be. All this time, Glen had been using Alice for her money and never truly liked her as a sister, but she was naïve and did not see through the façade. Unfortunately, or fortunately, Glen never got to execute his plan. This, however, was never revealed to Alice and Alice still believes that Glen will protect her and is still waiting for him to come back.
When Alice first ran into Glen, she immediately admired and wanted the simple life he lived and longed to be with him. She looked up to Glen and the hero-like figure he gave off, never suspecting his plans. The two used to secretly meet by the Rainbow Fountain and often times; Alice would visit Berry Good and talk to Glen, buying sweets and cakes along the way. Glen would treat Alice like a little sister and Alice enjoyed the brotherly comfort that she never before experienced.
Present
Page - Under - Construction
Past
Page - Under - Construction
Future
Page - Under - Construction
Adoptable
Rules:
- don't claim them as your own
- don't enter these into the BC/AG etc.
- don't alter or edit them
- don't remove the credit or link back
- don't post them anywhere outside Neo
Adopts: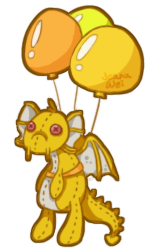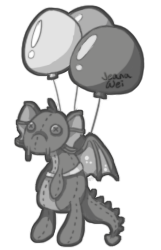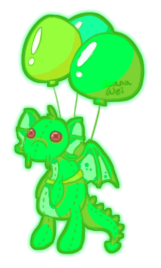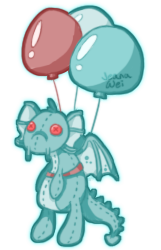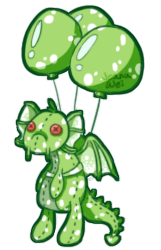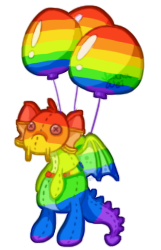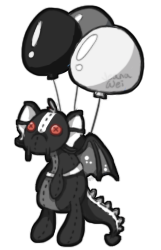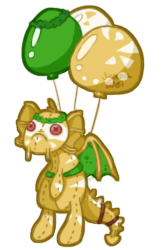 Customs: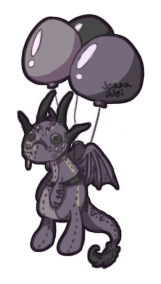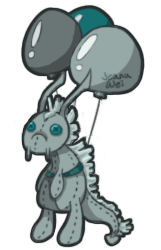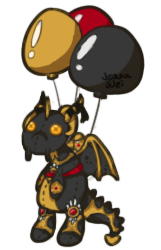 Farewell
Page - Under - Construction
Sitely
Link Back?
Straightening the camera hanging around your neck, you take a deep breath before pressing the bell to the left of the gates. A buzzing noise sounds to your right and after explaining you're the reporter looking to help publish the article on the opening of the museum, the gates swing inwards. You stand there for a moment, taking in the large palace-like mansion, the neatly tidied up front lawn and the cobblestone path leading to the front door. Lifting up your camera, you snap a picture of the scene in front of you before quickly rushing to the front door.