Admiral Arvakis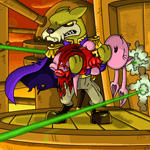 A very brave lupe(hero) from
Krawk Island
Nobody is sure wheather he's a true hero or a villain from the inside....
Assassin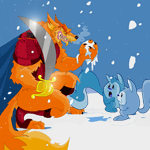 Little is known about the assassin, other than that if you need something done, you have the right amount of neopoints and a bad enough reputation, he'll be willing to work for you.
Balthazar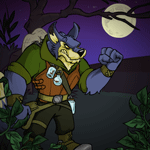 Balthazar is a Lupe bounty hunter who captures Faeries with
magical bottles, selling them for huge profits...
Brack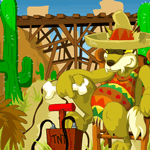 After being plagued by some particularly hungry Meepits,
Brack decided to take protecting his crops to a more extreme level!
Buck Cutlass

An awe-inspiring combination of size and strength, Buck's eating prowess simply must be seen to be believed. Buck is one of the best "munchers" of the foodclub, so if you're going to place a bet, be sure to pick him first!
Captain Scarblade
Captain Scarblade is the self-proclaimed ruler of the five seas of Neopia,
along with his crew of pirates on their ship,
The Revenge
.
Cassile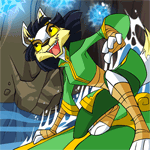 Cassile is a surfer in Shenkuu. She is apparently one of the best, along with Bowe. Cassile and Bowe are both featured in the game
Shenkuu River Rush
Garon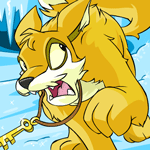 Garon is an intelligent Yellow Lupe who starred in two puzzle games -
the Faerie Caves
and
the Ice Caves
, in which he is set the challenge of escaping the labyrinths.
Ghost Lupe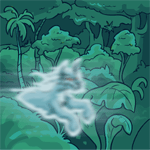 The Ghost Lupe is a restless Lupe Ghost who prowls
Mystery Island
,
seeking revenge against the dangerous natives who
kidnapped his bride two centuries ago.
Gnarfas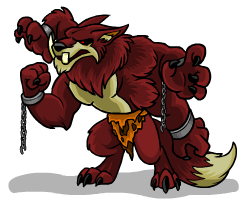 Gnarfas is the giant, four-armed Lupe in service of the
Werelupe King
. His uncontrollable nature keeps him chained deep in the
Werelupe Barrows
, locked behind a very heavy wooden door.
Grargadon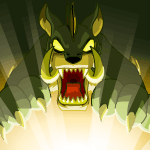 Mean, ferocious and underhan, he is a mercenary who will fight for anyone, providing there are enough NeoPoints involved.
Hagar Mountbane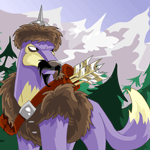 Hagar Mountbane is a mystery to us all, with no comment on his collectable card and no recognizable world behind him, we'll have to wait and see.
Harker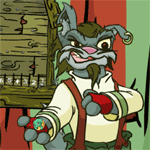 Harker is the old poorly dressed Lupe that runs the Bagatelle in a corner of the Deserted Fairgrounds. The books under the table are to level the table... not the game!
Jeran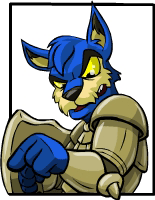 Jeran is widely considered the greatest knight in the kingdom of Meridell.
He appeared in the past of Meridell while playing hide and seek with his younger sister,
Lisha
.When his sister arrived in the past years later during
Champions of Meridell
, he had grown into a full adult. After the first war between Darigan and Meridell, Jeran continued to serve
King Skarl
and lived in peace with his long lost sister.
Keergo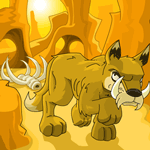 Keergo is the hungriest Lupe in Tyrannia. He prowls around the omelette taking more than his fair share, but nobody ever, ever argues with him..
King Altador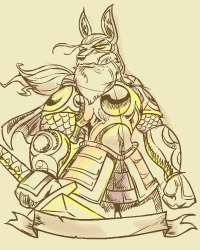 King Altador (also known as The
Hunter
) is the ruler and founder of
Altador
, the kingdom that bears his name. A noble Lupe and hunter, he was was the original gatherer of the
12 heroes of Altador
.
King Coltzan III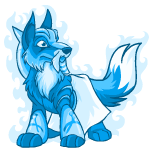 King Coltzan was a Lupe and former King of Sakhmet in the Lost Desert. Killed by foul play during a dinner in the
Usurper!
murder mystery puzzle plot. Coltzan's Ghost inhabits
Coltzan's Shrine
, where he can randomly gives out prizes to people who visit.
Lord Luparn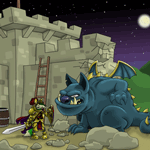 When he heard of the nightmarish Skeith who was terrorising villagers, he just had to go to the rescue. Only this time he may have bitten off more than he can chew.
Mr. Lupid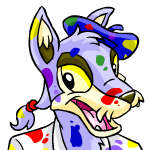 Mr. Lupid is a Blue Lupe who teaches Learning Art in
Neoschool
and is famous for his words "There's nothing more inspiring than a paint brush and a blank canvas.
Number Five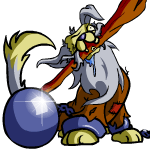 Number Five (also known as Prisoner Five) is an old White Lupe from the game
Cellblock
.
He's always banging his stick against the wall and ranting about
Jelly World
.
Reginald
Reginald is a young Lupe from
Neovia
, brother to
Bruno
and
Sophie
. He desired greater intelligence, and as part of the Tale of Woe plot took a potion, along with most of the rest of the town, to make him more so.
Ruali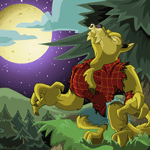 Little is known about this wild yellow lupe. What is known however, is that he has only been spotted on nights where the unblinded moon is full.
Sarkif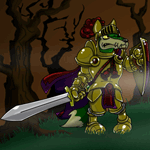 Nothing is currently known about this Lupe Knight, though he does bare a startling resemblance to Lord Luparn.
Sabre-X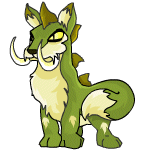 One of the six elders of Tyrannia, Sabre-X is a Lupe and is in charge of the
Strategic War Division
and
omelette
supervision
.
Squeaky" Tressif

Squeaky" Tressif is a Red Lupe and a Left Defender and Team Captain for
Brightvale's Yooyuball team of 2006 and 2007
. "Squeaky" (as in "squeaky clean") simply plays hard and sticks to the rules, consistent in his strong guarding skill. To the surprise of no one, he's also on the receiving end of countless practical jokes that are perpetrated by his mischievous teammates.
The Paint Brush" Timu

Timu is a Pink Lupe, and Right Defender for
Altador's Yooyuball team of 2006 and 2007
. Nicknamed "The Paint Brush" for the way she covers her opponents, Timu's abilities as a lockdown defender are considered legendary.
Tomos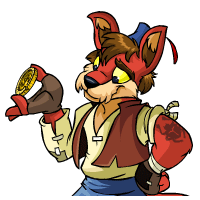 Tomos is a Red Lupe and a main character in
the Lost Desert
plot that Neopets ran in 2005. His work, along with his friend Nabile, in saving Sakhmet qualifies him as a hero.
Wereupe King
The Werelupe King is the leader of the
Werelupes
, earning his position through treachery and ruthlessness. He holds his rule in the Werelupe Burrows and will fight anyone who challenges his rule.