---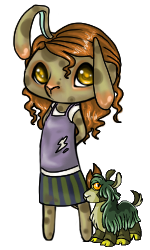 hi there!
My name is
Corralein
, but you can call me Corra! I'm eleven years old and I don't like school but I do like watermelon and mud, and my petpet,
Teacup
the Mutant Vacana! We're both mutants. That's probable why we get along so well. Teacup isn't afraid to touch me like a lot of people are.
My owner,
Ginna
, says that if I just took more baths, people wouldn't be so uncomfortable around me. I don't like this idea, and I'll tell you why with a little story.
This story is about me having my monthly bath. It's a very terrible story, so if you get upset easily you should probably not read it. I'm probably going to get upset just writing it. And remembering baths.
bathtime: a story of woe
Once a month, it is
bath day
. It is my least favorite day of every month. Ginna says that if I don't have a bath at least once a month, she will have me locked up in jail. I don't know if they will really do that, but I don't want to risk it. Jail doesn't sound like fun.
This is the way that bath day works. First, Ginna and Jhyrr and Etchen (Jhyrr because he's strong and Etchen 'cause she has all those tentacles) pick a day to do it. It's never the same day, because then I would suspect it and I would run away or hide. Then they set a trap for me. Sometimes it's Ginna telling me that there's fresh watermelon in the kitchen, and then I come running in and Jhyrr and Etchen are on either side of the door and they grab me before I can realize what's happening. Sometimes they grab me before I wake up in the morning.
Once I was playing
Cops and Robbers
with Jhyrr and I was the robber, and once he caught me and put the fake handcuffs on me, they took me upstairs to the bath.
They are
very
sneaky. I never suspect until it is too late.
Usually they already have the bathtub full, and there are towels everywhere so my splashing puddles won't leak through the tile and through the ceiling of the kitchen like they did the first few times. I fight a lot, so that's why we need Etchen with all her tentacles to hold me. I get very upset and once I gave Ginna a scratch on her side that got all red and angry and I felt bad until it healed.
When they've gotten me as clean as they can, then they try to dry me off, but usually they don't care too much at that point because technically the bath is done, so I can usually escape. Then I find Teacup and we sit in the corner and cry and be sad for a little while (Ginna calls it
sulking
) and then when I feel a little better and I'm more dry, we go and find a pile of garbage or a compost heap or some mud to play in, and I feel better.
about me
Name:
Corralein
Age:
11
Gender:
Female
Career:
Student
Skin Color:
Beige and Coral
Hair Color:
Auburn
Eye Color:
Amber
Clothing:
Corra is the furthest thing from picky about clothes. She doesn't even care if they're clean, she'll wear pretty much anything. If you could find it at Goodwill for less than two dollars or in a dumpster, she's probably wearing it. She tends to layer rather than take off or get rid of tattered clothing.
Personality:
Corra is a sweet and friendly soul who doesn't understand the concept of bad (such as lies, anger, and hatred) and who just wants a hug. She's very touchy-feely, which makes people uncomfortable and sometimes nauseous. She's usually quite carefree and doesn't notice when people are sickened by her, but occasionally when stressed, tired, or overloaded, she'll break down and it is difficult to raise her from the resulting depression. It's best described as the fact that deep inside, she knows that everyone is disgusted by her - she just normally manages to push it from her mind.
adoptables
Sometimes I like to pretend that I'm a magic fairy princess. Ginna says it's cute - even though we sometimes have to burn the dress-up clothes after I wear them - so she made some adoptables in honor of me!
Adopts:
Open!
Customs:
Closed

To use this code, replace 'COLORHERE' with
the color you want to use.


colors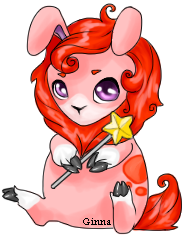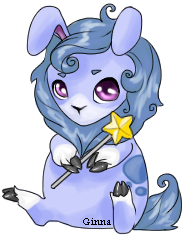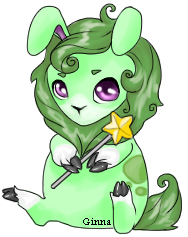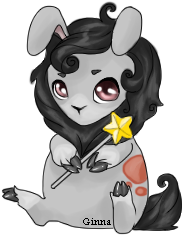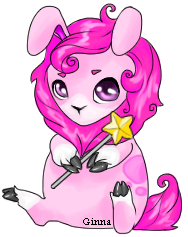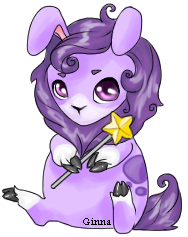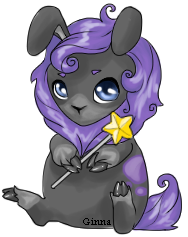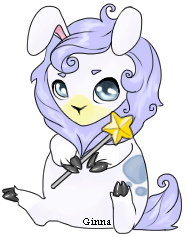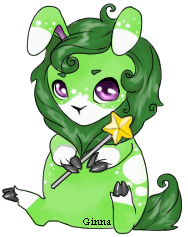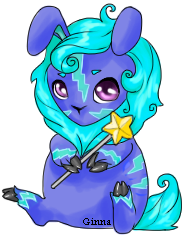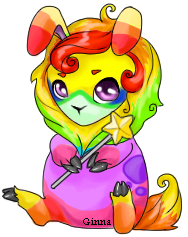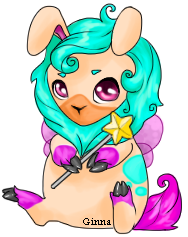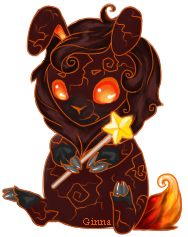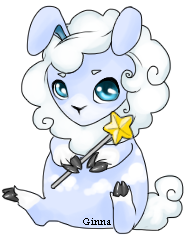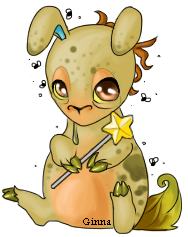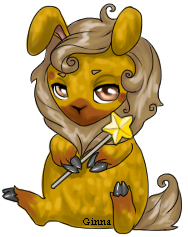 customs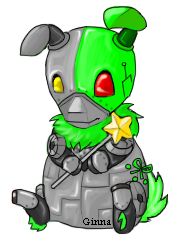 These are the adoptables that I've collected! They all look like me, don't they?
fanart
Drag to address bar for full view.
I'm not very good at drawing because the paper always gets sticky or wet and it tears or folds up, but a lot of people are
really
good at drawing and drew some pictures for me!! Let's look at them, they're all so nice!
ginna's art
Ginna also draws some art of me! Sometimes we enter in the
Beauty Contest
, which I think is silly because everyone says I'm not beautiful, but sometimes I even win! Which makes me think people must be a little bit blind or something.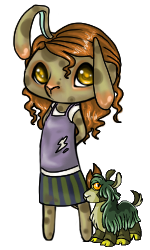 see you later alligator!
Did you like reading my page? I hope so, I'm very proud of it! Ginna is helping me add more to it all the time! If you liked it, please take a button with you! Bye!
After a while, crocodile!