12/24/06:
- New pet page template created!
- Changed Crestfallons design a little bit.
- Changed Crestfallons story
- Put the old page awards into a sub section under the Awards.
- NEW adoptable's on the way!
Good evening and welcome. I am Crestfallon the Dream Sibyl. Creatures of all shapes and sizes come here to understand their dreams. Dreams can often give you hints to the future or help you understand a problem better. Don't know the problem? Well, dreams can sometimes show you what the problem is. They may even help you find a solution.
Even though dreams can can reveal information to you, they are sometimes unclear. That is where I come in. I am able to see the dreams of others and with this gift, I help others understand what the dreams are trying to show you.
Even though I can see dreams that might hint of the future, I cannot predict it. Nor can I read minds. My gift centers around dreams and dreams alone.
Are your dreams unclear to you? Are you unable to understand what they are trying to tell you? If so, then take this card and place it under your head as you sleep. It will help you remember your dreams more clearly upon waking and could possibly even help you understand what they are trying to tell you.
The Dream Card
-CARD HERE-
-TEXT AREA HERE-
Remember this though: Even though I can help you understand them, it is up to YOU to grasp the true meaning of your dreams. Good luck to you, traveler.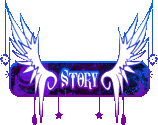 Crestfallon was born on the outskirts of the Lost Desert. She was raised by Lupe's and soon set out on her own after discovering her Dream ability. She did not know what she could do with such an ability, but she was determined to find out.
Along with her quest of finding out why she had her ability and what she could do with it, Crestfallon was also searching for her remaining wing. The Lupe elder told her that when he found her she had two softly glowing wings. When he picked Crestfallon up, the wing dispersed in a cloud of glittering light. He said he watched the light fly up into the sky and take its place among the stars.
Every since she has heard her story from the elder, she has been fascinated with the sky. She was particularly interested in the night sky. While she was on her quest, she realized that her interest in the night sky and her Dream ability were closely related. However, even to this day she is unable to piece the puzzle together.
While Crestfallon traveled, she met a lot of interesting creatures, including her faithful friend and companion, Aeris the Blobagus. With his help, she was able to discover her true place and what she could use her ability for. Finally, she settled down on the outskirt of a town that was located in the middle of nowhere and has remained there until this day.
Would you like a gelert figurine? I hand crafted them myself! You can choose between a quad figurine, or an anthro figurine. You can take as many as you like, so long as you do not claim them as your own. Please do not enter them in the Art Gallery, the Beauty Contest, or any other contest.
Quad Adoptable (actual size):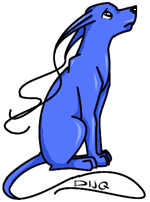 Red


Yellow


Green

Blue

Baby

Brown

Checkered

Christmas

Cloud

Electric

Faerie

Fire

Ghost

Glowing

Gold

Halloween

Island

Orange

Pink

Plushie

Purple

Rainbow

Shadow

Silver

Speckled

Spotted

Starry

Grey

White


Strawberry


Striped

Quad Customs:
Anthro Adoptables (actual size):
| | |
| --- | --- |
| Male | Female |
| | |
Male:
| | | |
| --- | --- | --- |
| Red | Yellow | Green |
| Blue | Baby | Brown |
| Checkered | Christmas | Cloud |
| Electric | Faerie | Fire |
| Ghost | Glowing | Gold |
| Halloween | Island | Orange |
| Pink | Plushie | Purple |
| Rainbow | Shadow | Silver |
| Speckled | Spotted | Starry |
| Grey | White | Strawberry |
| Striped | Royal | Maraquan |
Female:
| | | |
| --- | --- | --- |
| Red | Yellow | Green |
| Blue | Baby | Brown |
| Checkered | Christmas | Cloud |
| Electric | Faerie | Fire |
| Ghost | Glowing | Gold |
| Halloween | Island | Orange |
| Pink | Plushie | Purple |
| Rainbow | Shadow | Silver |
| Speckled | Spotted | Starry |
| Grey | White | Strawberry |
| Striped | Royal | Maraquan |
Adoptable Status: CLOSED

Owner

Pet

Status
To submit a request for a custom adoptable, please copy, paste, and fill this into a neomail:
User Name:
Pet Species:
Pet Name:
Detailed Description:
Picture Available: (Yes/No; If available, please indicate where I may find this picture.)
Anything else you might want to mention:
Please keep information neat and without error. That is a pet-peeve of mine and I may not accept your request if guidelines are not met.
Look at these beautiful figurines I have found in my travels! Some of them were even custom made by fine craftsmen to look like me.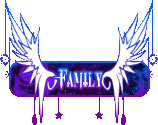 Itekhbet is my oldest brother. He is originally a Lupe, but last I heard he is constantly changing forms and gender because of a curse or something. The details on him are vague. The strange thing is, once I step paw in the Lost Desert, I forget I even know him! He is very mischievous and he most likely made someone or something angry that he shouldn't have. Why else would all these weird things be happening to him? I think his gods are very very angry at him because he has done something to upset them. He is very handsome, but he is frightening at the same time. I usually avoid him when I can.
Kijoyagi is the oldest of my family and is a red Ixi. She is also the scariest! I avoid her if at all possible and so do my siblings. She is moody, unhappy, and will hurt anyone who gets in her way. To add to that fact, she lives in some evil forest somewhere near the Haunted Woods. Her castle is perched on a large barren hill just like in an old horror story. I am not sure what caused her to be like this, but Seahrtask says that before I was born something terrible happened to her and that she did in fact used to have a friend called SynthiSynthiNeo. I am unsure of their current friendship status and I am NOT about to ask Kijoyagi about it....
Seahrtask is my youngest older sibling. He is a blue Hissi that lives in the Lost City of Geraptiku. He is the kind one out of all my siblings and comes to visit whenever her can, though he is currently having problems of his own. He is handsome too! The ladies of his village want to 'eat him', or so he says. I really don't see the point in eating him. If they are hungry, why don't they eat normal food? Not that I am saying my brother is food or anything. He also says, and I quote: "Those leeches are annoying fan girls.
And who can forget my constant companions, Aeris? He has been very faithful to me every since we met. He is kind and gentle and loved to help me out all the time.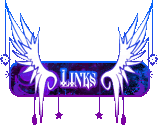 Would you like to see others whom I have met in my travels? Some are other Gelerts and some aren't. Don't forget to pick up my quilt patch so that others may find me.
AGH! Can you believe this? THEIVES! May you die a thousands deaths and be frozen for your wrong doings. Karma, people, KARMA! If you don't know what karma is, then I suggest you give Kou a visit! I am sure this knarrly gelert can explain it for you. If you do go, tell him Crestfallon says 'Hello'.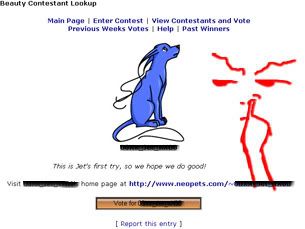 Status: FROZEN
(Thank you littledragon1800 for bringing this to my attention!)
My male anthro faerie adoptable was also stolen and entered in a contest on a site called pinkpt. However, littledragon1800 came to the rescue again by alerting me. Unfortunately, I lost my screen captures of it. Bummer. thank you littledragon1800!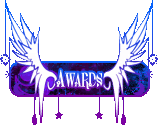 What? An award? Thank you! I always love to see my award collection grow, but who doesn't?