Um...
This page is currently under construction...
Crazy, but that's how it goes.
Millions of people, living as foes.
Maybe, it's not too late
To learn how to love, and forget how to hate.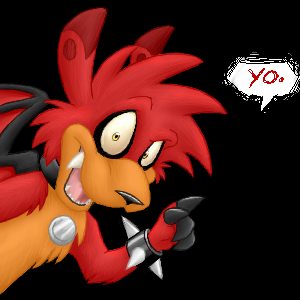 You want somethin', buddy? I'm busy here...in the first place, Who're you? ..How'd you find your way here? Shoo. I have to finish coding my page and you being here is stalling me.
Do you seriously think I want you here? Cause I kinda sorta slightly DON't!! .....But if you insist...My best friend is Tyeoki. I play electric guitar in a band with him. I think Legally Blonde is one of the lamest chick flicks ever. I am a sociophobe and aquaphobe, and a corvidophile on the more positive side. CAAAWW!!!
Think I'm a bit 'rude'? Go then, nothing's keeping you here. But if you are sincerely interested in the troubled thing I am.... haHA! AWESOME! Dude! Do you know how hard it is for me to make friends? I am trapped forever in the 80's, and loving every minute of it. I have no interest in today's world. It could explode for all I care. I'm proud of who I am, and you should be too. Don't label yourself, don't do things you don't want to do just to fit in, don't do drugs because people say it'll make you look cool. It doesn't, and all of these things just end up hurting you in the end. Be your own person! Do what you want to do! Don't just follow society's guidlines, live a little! Have fun dude! Spread your wings and break away from the world's hold on you. CAW!!
That's it for my little inspirational speech. I won't bore you anymore with my views on the world. Now, on to more personal info...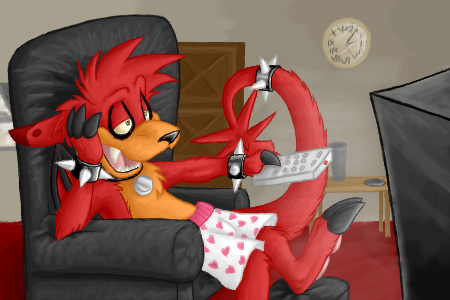 Bah, 200 channels and nothing's on!"
This... is me. Slightly wacked, a complete slob, and free spirited. As you may have guessed, I generally don't get along with others very well. I like to be by myself, or around people I trust. Like Mr. TV here. Sure, he may disapoint me now and again..and agian... AND AGAINNN... But I trust Mr. TV all the same.
...
Name: FireJay
Age: In human, 17 years
Human Counterpart: corvidophile and I'll take a look at your page. It doesn't have to be built on Neopets' servers either, I know they can be a pain with their code restrictions.


-The bronze is basicly free to anyone with the guts to mail me and have made some sort of edit to their page,
-The silver goes to those who did a good job on it,
-The gold is to those who worked hard and did a great job,
-And the crystal goes to those who have fantastic pages that have obviously spent a good deal of time creating.

The page is graded on navigaion (only needed if your page is super long or confusing), art and story/intro (they balance out, as a lot people are much better at writing than they are at drawing and vice-versa), and layout. I'm really flexible with them, and if you edit your page and think it's better than the first time I looked at it, tell me and if I think you improved I'll upgrade you.

...

AWARDS WON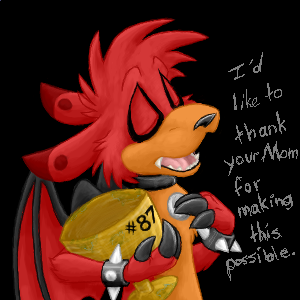 Um....the title's a bit self- explanitory, don't you think? All of these awards have links, so you can apply for your own, granted the owner is up for applicants at the time. I'm obsessed with blue sparkly things, so more often than not if you have a blue or particularly shiney award, I'll try my best to win it, ha! This section also contains neat little trinkets I've found over the years.
...
LINKS
Some awesomE links to some awesomE pets.
But first... Would you like to lead others back here?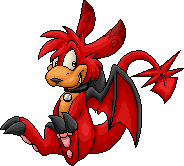 Another link picture, code.
Auf Wiedersehen.