If you would like your pet added to this directory please fill out the form below and neomail!
25/07/10
: The
HREF
in hyperlinks has now been filtered which is causing most of the broken links on this page! I will be getting around to fixing all these links...
slowly
:(.
If your link back buttons are not working you will have to change to either add
quotation
marks around your URL or change
-disallowed_word-
to a capitalized
HREF
. (This is the same fix for all the other links you have!)
Example:

or..

**
21/07/10
: Changed the layout (Still needs some edits)! I have not been able to update this page in a long time!
I'm very sorry if you mailed me regarding a pet add in and you received no reply/didn't notice your pet listed. If you would still like your pet listed please feel free to mail again - I will add a.s.a.p!
Tuskaninny Day -
The
Grey Tuskaninny
is released!
Grey Day -
Grey Ogrin
Released
Older - The Gloomy Grey Neopets was formerly hosted by the pet,
Comolli
(htttp://www.neopets.com/~Comolli) as I have adopted him out
Haikuleus
has decided to take care and host this page. I am sorry for any inconveniences. **
11/01/10
: 600th pet added! (Flikket)
Bori Day -
Grey Bori
Released!
10/6/09
: 500th pet added! (LordTyrrath)
17/4/09
: 400th pet added. (Konfident)
16/4/09
: Added a not up for adoption or trade banner for your Grey Neopets. (:
14/4/09
: Grey Day - The Grey Nimmo is released. Changed the layout slightly.
2/4/09
: 300th pet added. (Veniaser)
16/01/09
: Elephantes can now be painted with the Grey paint brush at the Rainbow Pool.
12/01/09
: Seperated UC/C Grey Neopets. Unconverted greys have an asterisk beside their name, converted ones do not. Thanks for this idea, Pesh.
25/12/08
: Merry Christmas.:D
Created seperate grey neopet species link back buttons, click
here
to view them.
200th pet added. (fire_famous101)
24/12/08
: New layout :D
23/12/08
: In the process of redoing the layout.
17/12/08:
Will be adding more content to this page soon....
**update**
added a section listing some grey related avatars.
13/10/08:
Directory opened.
Unconverted is the old form of Neopets art work. They are now retired which means you can no longer create an unconverted Neopet anymore. Converted is the new form of neopet art work, the artwork changed like how the layout of Neopets did. You can now customise neopets (put clothes, hats, bags etc)
.

[Paint Brush]



[Lab Ray]



If you have access to the Secret Laboratory, you may zap your pet once a day in hopes of it turning grey.

The lab ray is random, so it may take awhile.



More info on the Secret Laboratory.

[Morphing Potions]



[Fountain Faerie Quest]



If you are lucky to receive a quest from the Fountain Faerie (receiving her Quests is random - just like quests from the Fire, Earth, Dark, Light, & Space Faerie) she will grant you with the option to paint one of your pets almost any color!
You would be very lucky if you received a quest from the Fountain Faerie.



More info on Fountain Faerie Quests.

[Flasking]



[Adopt/Trade]



The last way to get a Grey Neopet is to either adopt one or trade for one.
You can search the Pound Board to find some Up for Trade or Adoption
.
with with species button you want.
If your pet is not up for trade or adoption and you'd like others to know, you can stick this banner on their petlookups!
If you would like your page listed here please neomail me. At the moment I'm only taking pet directories or other pet related pages.






x About Haikuleus
A little section about Haikuleus!
Haikuleus was adopted *pokes screenie* on the 23rd Day of Storing YR10 2:09 am NST [23/11/08] from
Ana
. Thank you! I am forever greatful.
Haikuleus is a shy Scorchio. He likes to eat delicious bakery foods -pokes his belly- and enjoys playing around in Tyrannia.
Snilla, his petpet is attached to him which seems like it's been forever. He finds Snilla quite annoying at times (Shh... don't tell Snilla that) but he is a great and loyal friend.
Haikuleus is listed at Granfathered Pets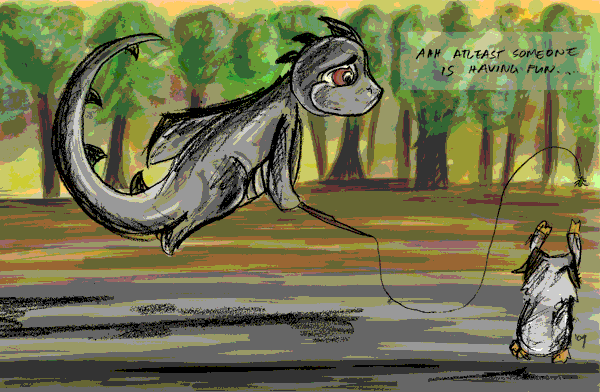 Thank you very much for visiting! Enjoy your day!