rachel's portfolio ♥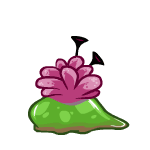 Hi there, I'm Rachel n-n I'm a friendly ravenclaw/pisces/infj who is married to an amazing guy, and I currently reside in the wonderful 'burbs of Chicago. As of right now, I work with developmentally disabled individuals and it's pretty awesome, but my goal is to eventually run my own non-for-profit and travel the world!
I'm pretty into books, comics/graphic novels, and someday we'll have a library in the house. If I'm not curled up with a book or on Neo, you can usually find me binge watching something with my husband Josh, listening to music loudly, writing, hanging out at trivia night/music bingo with my friends, shopping, going to fesivals/concerts/cons. I also really like rollercoasters and plan to use my membership to Six Flags like the world is ending.
Things I love: perfume, mythology, deer, the beach/seashells, unicorns, photography, ships, making graphics, surrealism, foxes, traveling, mermaids, flowers, tacos, rain/ocean scents, disney.
On Neo, you will most likely find me working on my pets, as I love creating profiles, stories and customisations for them. Endless time has been spent on DTI, trust me. I also enjoy buying/trading NC items, working on my faerie foods and perfume gallery and collecting avatars. You can usually find me chatting away in my guild Astral, which is filled with really amazing people, or chatting in the GC and lurking the PC for someone to gift pets to.
I'm currently a Galaxy in a fab guild called Astral! - It's an AI guild filled with a lot of friendly and lovely people ♥ Feel free to check us out at: /~Puvs c: