Kougra Paradise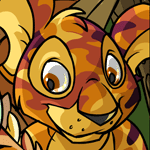 Hello
! This is
Kougra Paradise
, where you can find everything you want to know about
Kougras
.
This page is run by
Katy
and dedicated for all the kougras in neopia!
We
love
all the kougras around here and I hope you love them too
.
Updates!
If you have any question, contact me Katy
01.11.17
Update of everything!
09.03.16
New Layout and Update! !
07.15.15
+1 button from Jewel!
05.08.15
+1 Gallery!
05.08.15
The site is update!
01.12.15
The site has been reviewed by Sasha from A Small List, thank you a lot!
Why you made this page?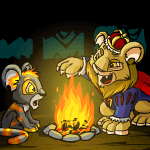 I started play in neo when I was 8 years old. I remember that I always created kougras.. and only kougras lol. Some years ago I decided create this account and "collect" them.
Now I have a big
Kougra
family! (and a Gnorbu too).
On
July 27th 2014,
I decided to make this page.
The Kougras.
Kougras are one of many different species that exist in Neopia. They come from Mystery Island, although you can find Kougras all over Neopia. They have very large paws which they love to use to pounce on things.
History.
The Kougra is a tiger-like Neopet introduced August 3, 2000 upon the discovery of the Mystery Island as one of several potential pets.
They were first discovered in the deep forests of Mystery Island feasting on the exotic fruits found there.
This would seem to indicate that their main diet consists primarily of fruit instead of meat, unlike their real-life counterparts. Kougras have enormous paws that come in handy when they practice pouncing and playing with each other. Although Kougras enjoy to hunt it is mainly done for fun since once they have caught their target, they're never really sure what to do with it.

Trivia.
There are over 15 millon Kougras created, placing them 3rd (5.48%) in popularity. They are also featured in 250 different items.

Three of the Kougra colours were designed to recall real-life animals, animals:

The Spotted Kougra resembles a cheetah.
The male Royal Kougra resembles a lion.
The Tyrannian Kougra resembles a Sabre-toothed Cat.

The Kougra appeared for the very first time in the 37th Caption Contest picture, much later than all the other species at the time.
Create a kougra.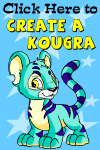 Do you want your own Kougra? Go and create one for you!
Basic colors
You can choose which of this
basic colors
you would like for your kougra:
Colors for kougras:
And you can
paint
your kougra in:
Lab colors
There are
lab colors
that you can get from zapping your kougra with the Lab Ray, and they are:
Morphin/Transmogrification potions.
Or you can
morph
them or any neopet with:
Morphing
potions:













Transmogrification
potion:

UC Kougras.
UC (unconverted) also known as
old art pets
, are the pets that remained unchanged when, in April 2007, the site went through a major change and the overall site and many of the pets were converted (re-drawn).
There are 7
UC
kougras
:
.
Kougra Abilities.
Kougra Scratch
Attack: 1 - 2×
Available from Level 1.
Kougra Growl
Attack: 2×
Available from Level 12.
Kougra Swat
Attack: 2 - 3×
2 - 3×
Available from Level 20.
Kougra Pounce
Attack: 2×
2×
Available on Kougra Day only.
Kougra Roll
Defence: 5×
Available on Kougra Day only.
Kougra Roar
Attack: 2×
2×
Available on Kougra Day only.
Kougra on Neoboards.
Kougra Avatars.
Kougra

This avatar is
default
.
Kougra - Baby

View the lookup of a
Baby Kougra
under the age of 59 days old.
Fire Paw

Put a 'Fire Paw' (collectable card) into your Neodeck.
Rorru

Keep refreshing the
Haiku Generator
page. Getting this avatar is
random
.
Smiley Images.

*kougra*
*brinn*
Kougra Items.
Baked.




















Battle Magic.











Books.

























Candy.
















Clothes.












































Collectable Card.

Defense Magic.









Food.

















Furniture.









Gardening.


Gift.





Grooming.














Instrument.

Island Merchandise.




Magic Item.














Plushies.



































Remarkable Restoratives.

School.








Stamp.








Toys.

























Trading Card.









Key Quest Token.




NC Wearable.


PB Clothes.
























Kougra's Celebrities.
Rufus.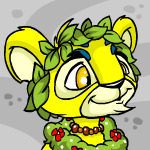 Name
: Rufus
Species
: Kougra
Occupation
: Grand Bogen
Favourite Fruit
: Anything that doesn't leave a nasty stain.
Greatest Honour
: Being crowned
Grand Bogen
.
Quote
: "I don't think I'm ever going to get this fruit juice
out of my fur, but it's well worth it, to be 'Grand Bogen!'".
Neopedia: Rufus
Jake the Explorer.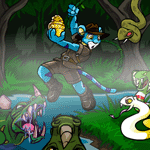 He is a thief, hired by whoever decides to hire him, who goes to obtain whatever item said hirer wants him to obtain. He goes searching for wondrous treasures in the ruins of Geraptiku, getting himself in many sticky predicaments. You can find him in the game
Caves and Corridors: Mystery Island
. He is not seen in any plots, and only has one tiny, four page comic on him. In this comic, Jake the Explorer is seen finding the Mystical Tiki Idol that protects King Kawillawoa's people. He is promptly captured, tied up, and fed to an evil Techo's Geraptiku Fly Trap. Read the ending to this epic adventure at
The Adventures of Jake
.
Commander Gormos.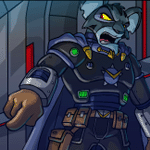 Commander Gormos was introduced in the Return of Dr. Sloth plot. He was hired by the evil Sloth to lead his army. Dr. Sloth ordered Commander Gormos to exterminate Gorix and Cylara, two young Neopets. Gormos, for the first time, questioned his leader's orders, and he couldn't bring himself to exterminate them. He would not let himself become a monster. He ended up letting the two Neopets escape. This makes Commander Gormos one of the best, most heroic, and kind Kougras on the face of Neopia.
Linae.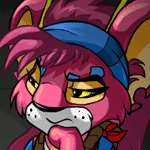 Linae was featured in the Cyodrake's Gaze plot. She didn't have a major role, except in Chapter Four, when she was asked to recall everything about the night Hoban disappeared. She is a pink Kougra who enjoys the game Kou-Jong. This is probably why she hosts the game Kou-Jong, which can be found in the Games Room.
Revenant of the Dunes.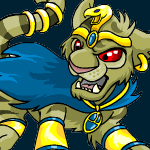 This is a creepy looking Desert Kougra that can be found in Neoquest II. He is the third boss in the Lost Desert, and probably the easiest to beat, though this is no reason to go out looking for him. Do not forget, he is a boss, and he is not one to be trifled with.
Rorru.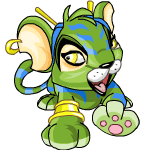 Rorru is a pretty Kougra that runs the Haiku Generator in Mystery Island. The Generator is updated daily. The only two Rorru items that can be found are a Rorru Plushie and a Rorru Figurine. Not much else is known about this Haiku-loving Kougra.
Fire Paw.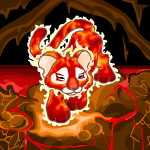 Fire Paw is a Kougra that was abandoned in Tyrannia and taken in by a group of Scorchios that treated him kindly. Now, as an adult Kougra, he has an amazing resistance to heat. He also looks very much like the modern Magma Kougras. He is available as a Neodeck card.
Oscar.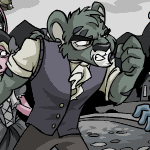 Oscar is seen in the Tale of Woe plot as a big bully towards Bruno. He doesn't like the Gelert because they both are interested in the same girl - Lily. It also doesn't help that Lily obviously likes Bruno much more than Oscar.
Tyran Far.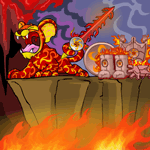 Tyran Far is another Kougra that lives in Tyrannia. He resides on the far side of the Tyrannian Plateau. He, like Fire Paw, looks much like a Magma Kougra, though he is not. Tyran Far is a mighty warrior who is just waiting for another fighter to come along and challenge him, one who can be deemed worthy of his blazing weaponry.
The Masked Intruder.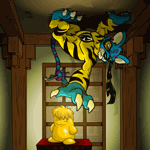 This Kougra may look evil, but he is not. He was introduced during a Defenders of Neopia comic, chapter five. He is in the last slide saying, 'Can you help?' We also see the Masked Intruder in chapter seven with a very stretchy blue Chia. He ventures into a cave and finds Tekkitu the Witch Doctor's creepy staff. Tekkitu then says some foreign words and brainwashed the Masked Intruder into being evil.
Zeirn the Electric Kougra.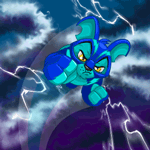 Zeirn was involved in a nasty, freak lab ray accident, which was not entirely a bad thing, because now Zeirn is able to harness the power of a storm and use it to do incredible things. Zeirn can fly, though this is the only ability we know of that he has. Zeirn can also be found on a very expensive yellow Neodeck card.
Random Ugga Smash Guy.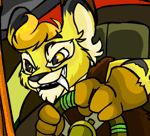 I had to add the random Ugga Smash guy. He is a Tyrannian Kougra with the evil glint in his eye. He is only seen in the game Ugga Smash, found in the Games Room. In this game you smash other cars until yours is the only one left running. This Tyrannian Kougra must be a master - he looks pretty confident in that picture, don't you think?
Brynn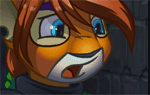 Brynn is an orange Kougra, a guard of Brightvale. She is first seen in the Faeries Ruin plot. She is a guard who caught Hanso, an Ixi thief, pickpocketing in Brightvale many times over. She is a very important character in this plot. She helps Hanso and Xandra retrieve the artefact, put it together, and "save" Faerieland. She was appointed Captain of Queen Fyora's guards. Queen Fyora herself often sends her and Hanso to search for
Ancient Faerie Artefacts
, hoping to never have another catastrophe like what happened to her homeland happen to another person's.
Kougra adoptables.
Here are all the pages that I found with
Kougra adoptables
.
If you have a page or know of one that isn't here, please
neomail me
!
Pages of adoptables.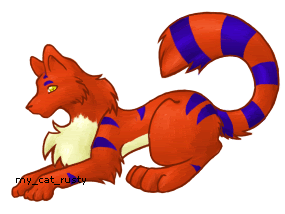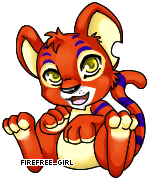 Tazmiko
Russo
Pages of Makeables.
_fluffychic_
Kougra Directory.
Here are listed
directories
dedicated to these lovely neopets.
If you have a page or know of one that isn't here, please
neomail me
!
Directories.

Kougra Galleries.
Here are listed
galeries
dedicated to Kougras.
If you have a page or know of one that isn't here, please
neomail me
!
Galeries.
1.
Gemmagood Gallery
Kougra Images.
They're a lot of images with
kougras
in them:
Fun Images, Shop blogs, Collectable Card Backgrounds, Sketches, Tiled Backgrounds, Full Screen Backgrounds, Caption Contest images.
To see them in their full size
drag and drop to the address bar
!
Fun Images.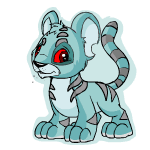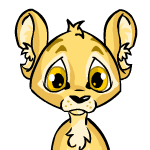 Shopkeepers.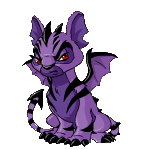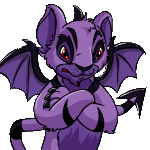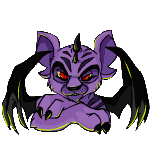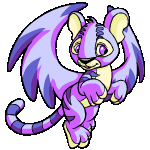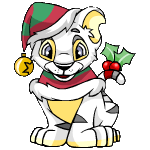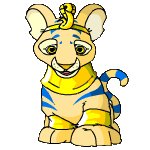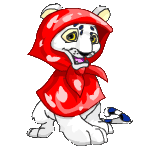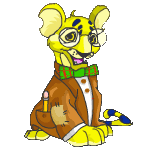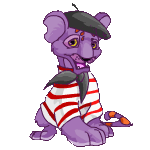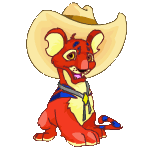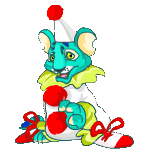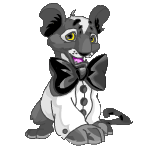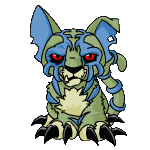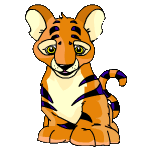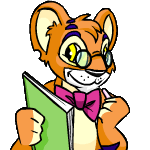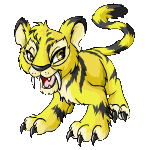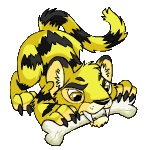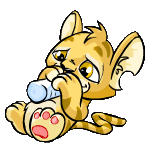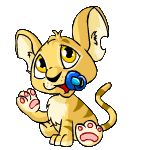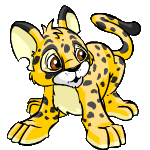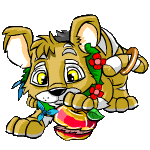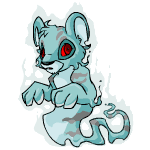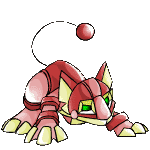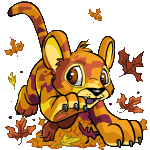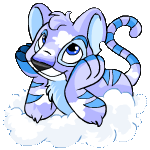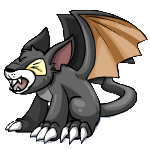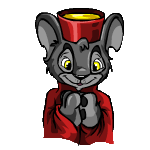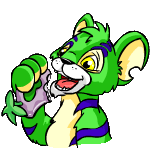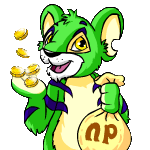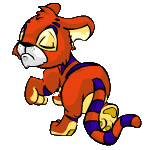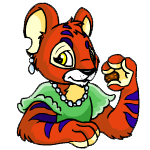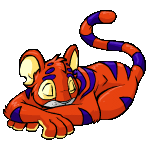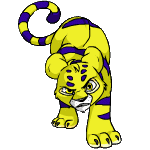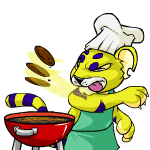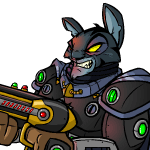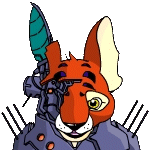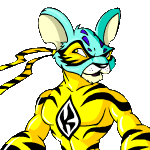 Shop blogs.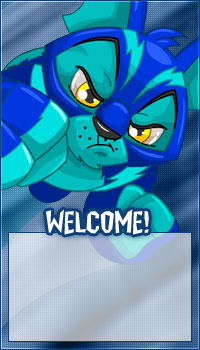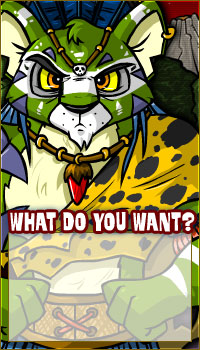 Collectable Card Backgrounds.

Sketches .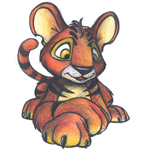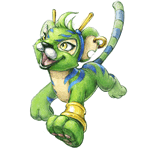 Tiled Backgrounds.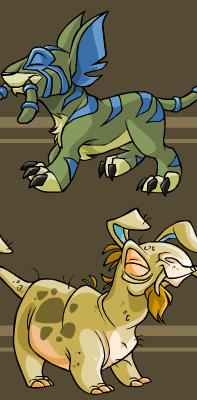 Full Screen Backgrounds.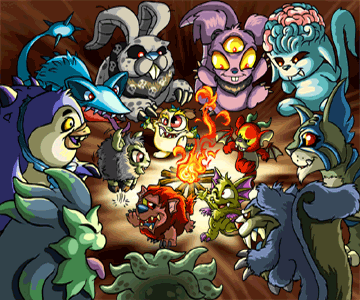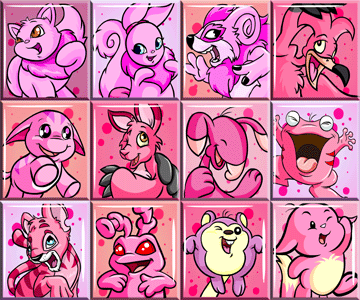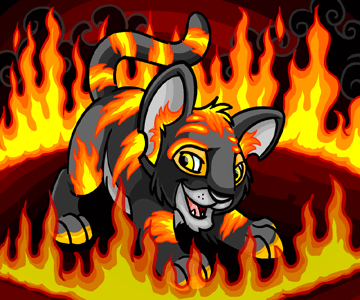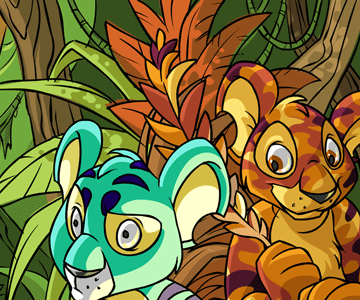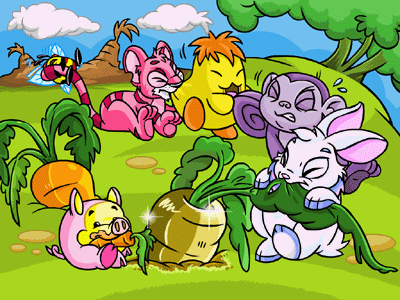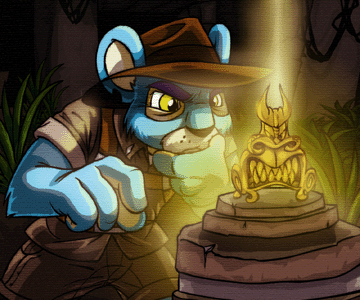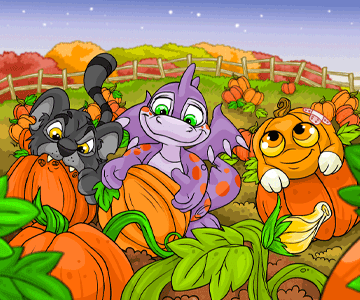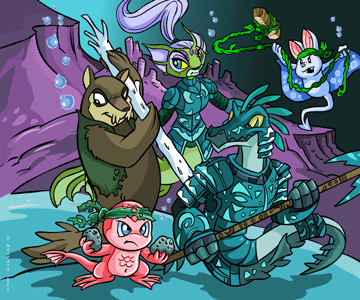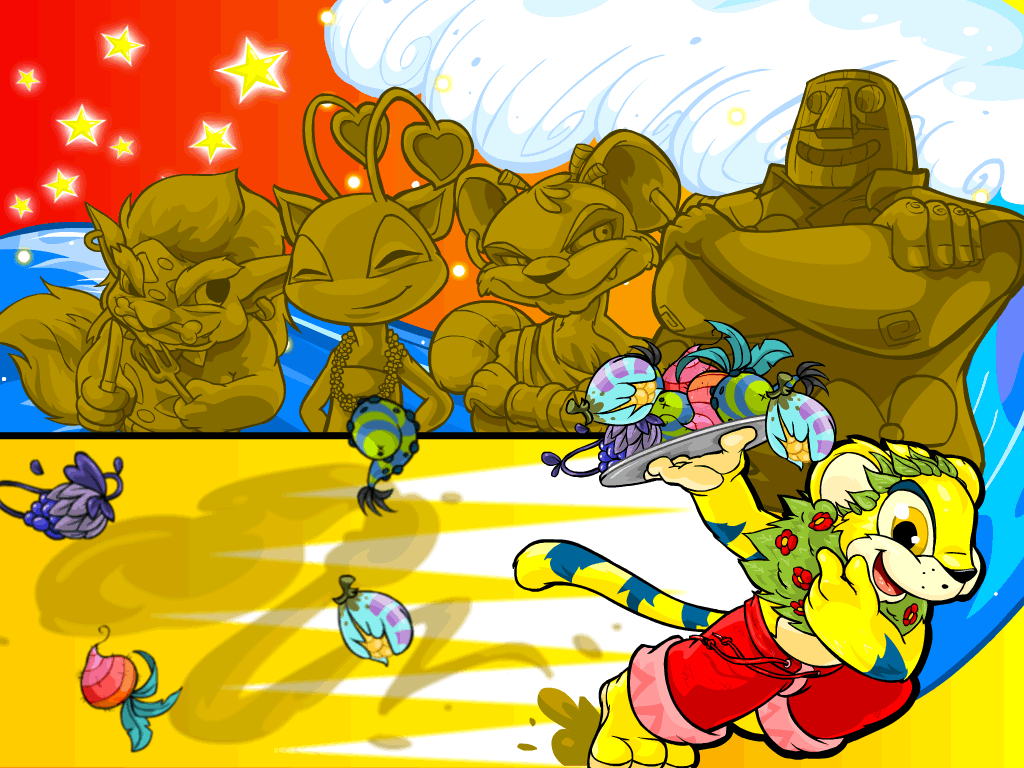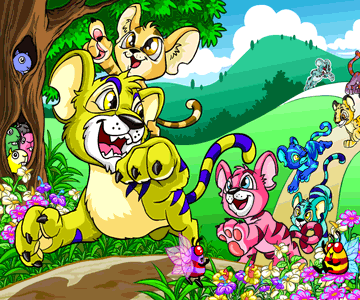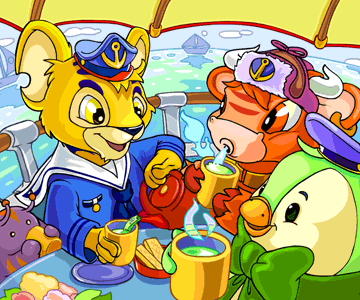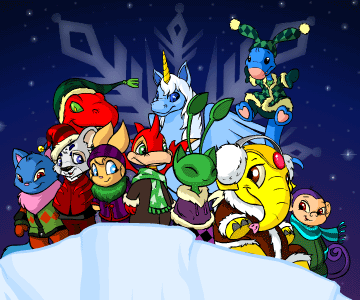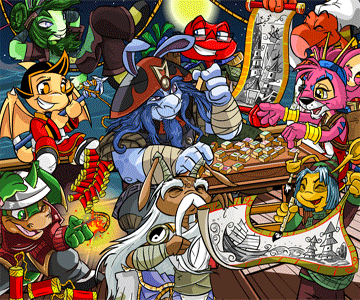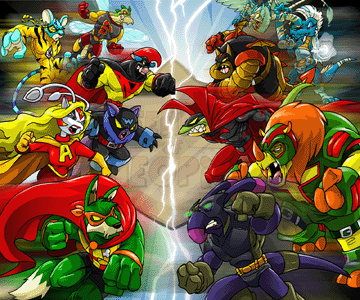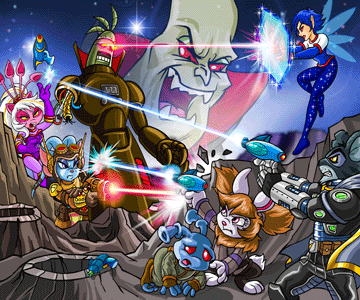 Caption Contest.
Link back
My other sites
Listers!
Petopia
Reviewer!
Thank you so much!

Credits
Layout CSS and a lot of code made by
Bullets from
The page that inspired me to create "Kougra Paradise" was The Ixi Information Center.
Content, pngs and layout © me.
Information Sources: Jellyneo, Sunnyneo, Neopets.
NEOPETS, characters, logos, names and all related indicia are trademarks of Neopets, Inc., © 1999-2016.