╞¤╡Description╞¤╡
╞¤╡Likes and Dislikes╞¤╡
╞¤╡Family╞¤╡
╞¤╡Friends╞¤╡
Name: KaychoNeo
Nickname: Kaycho
Pronunciation: kay-ch-oh-nee-oh
Gender: Male
Age: TBD
Personality: Coming soon!
Height: TBD
Length: TBD
Wingspan: TBD
Kaycho, as he is called, is a pegacorn, meaning he has five horns. He is a desert dweller, and is most at home in such climates. The air is also his home. Most of the time, one can find Kaycho in either of the two places, though mirages make him difficult to track. He's charismatic, has a sense of humor, and is also the "leader of the trio of unis".
Likes
Ω His Oasis
Ω Travelers
Ω Flying


Dislikes

Ω Cloudy Skies
Ω Dehydration
Ω Bandits
Family
MyStormy
Storm is somewhat of an isolated peophin. (Actually, right now he's a green acara, but he's being labbed in hopes of changing into a Darigan Peophin.) He spends his time exploring the depths of the ocean floor, only occasionally surfacing for a glimpse of the earth. Not much is known about him, at least, not now anyway. His brothers are all land dwellers, so socializing is difficult.

Blaksmith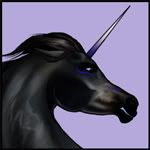 Blak is an irritable uni and is easily infuriated. Night in a lush jungle or forest is the epitome of Blak's paradise. The night breeze calms his unpredictable temper as he glides through the night air. He's the youngest of the trio, consisting of Kawakiee and Kaycho. Blak enjoys pulling practical jokes on his brothers occasionally, but most of the time he stays out of sight

Kawakiee
Kawakiee is the middle of the trio, but isn't as outgoing as his brothers. In fact, the gray uni is rather isolated and prefers the company of the weather more than others. The pendant around his neck allows him to conjure up any type of weather, based on his mood. Rain or mist is the most common element for Kawakiee, but he has been known to produce outrageously hot days and even tornadoes.

_Akal_
Akal is an Arabian Oryx. The top half of his body is cream which darkens into black at the bottom of his barrel. Not much is known about Akal. He lives in a lush valley surrounded by mountains, and rarely ventures outside of his sanctuary. His personality is a little fuzzy and he seldom leaves his home to socialize with his brothers, Krypton_Fyre and Xyphero.

Krypton_Fyre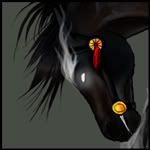 Krypton is a very mysterious Halloween (to be) uni. He calls the woods his home, and the spookier, the better. His silver eyes glow white when aggravated, and white fire enflames his legs and eyebrows when enraged. Krypton doesn't like company or strangers. Only Akal and Xyphero are worthy (in his eyes) of his attention, but he doesn't visit them often.

Xyphero
Xyphero is strangely compassionate for a dragon. He is a leader by blood, from his father's side, and cannot tolerate the cruelty from occasional rogues (or any dragon for that matter). On his homeland, Nirvana, Xyphero keeps his promise: Protecting the island of the sky from any and all peril. None have matched his strength since he harnessed the Four Winds, and his enemies know that. Xyphero hopes this intimidation will keep danger far away and Nirvana safe, but only time will tell.

Coming Soon

Here's a story...
Drag image to toolbar for full size.


Adopted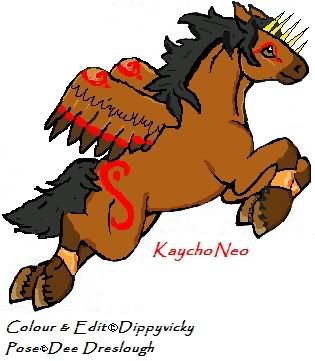 Pictures
None yet.

Makeables
None yet.

Mine

Patch




Tile
Coming

Quilt

Coming
All backgrounds and images, unless creditted elsewhere were made by