((NEWS)) - September 6th - For anyone stumbling across my little agency, just letting you know that I'm still around! I've been getting nothing but terrible zaps, but hopefully I'll have some new pets UFA soon!
Welcome to my little adoption agency, 5 AM Adoptions. I adopt WN pets from the pound and zap them until they become nice colors and then put them up for adoption here. I want to keep the adoption process as painless as possible - so please don't stress out with your applications!
Neomail me with any questions or applications: my main is fishchan.

As per Neopets rules, I accept both petpage and neomail apps. It is 100% your decision as to which medium you use - I do not favor one or the other.
Petpage Apps: Please include somewhere that I did not force you to make a petpage app (because I didn't :D ). Also, premade layouts are fine, I'm aware that not everyone is good at coding.
Neomail Apps: Multiple neomails are absolutely fine, please just indicate in your subject line how many you will be sending (ex - Petname App 1/3). If you have a long neomail app, you can paste it on a blank petpage instead if you wish.
There is no length requirement for petpage or neomail apps. However,

please answer the questions in the next section.
You may include links to your art and/or writing if you wish, but

art/writing samples ARE NOT REQUIRED

.
Your account itself will be part of the decision process, meaning overall activeness, dedication to pets (lookups/customizing/petpages, etc.) and account age (you must be at least 4 months to adopt most painted pets, as per Neo rules).
Please

only apply for one pet

. I want to give people their dream pets, or pets that inspire them - I don't want to give people meaningless trophy pets.
Please do not apply with the intention of zapping. If you want to re-paint or morph, please say so.
Please don't apply for a pet with the intention of trading. If you find that you no longer want a pet you adopted, or cannot be active on the site, just let me know and I'll take the pet back to put it back up for adoption - I've done this before, and I have no problem with it!
If your account is under 4 months, and the pet you want to adopt is a restricted color, please do not apply. Chances are I won't be able to transfer the pet to you. I'm sorry, but unless you have less than a month to go, I don't wait for accounts to age.



If you are interested in applying, please answer these questions in your app. It's probably easiest if you answer them in the number format below. However, any way is fine with me so long as you answer them.
You can also add more info outside of these questions if you wish, but it's not at all required.
1. What are your plans for the pet? (**This is probably the most important part of the application; because why would I give you a pet that you have no plans for?**)
2. Which account is the pet going to? Also, please list all of your accounts (main & sides). If it's going to a side account, please tell me why.
3. Who are your permanent pets?
4. What do you do on Neo? (This can include anything from collections, art, RPing, customizing, BC contest, writing, a guild, coding, etc...)
If you have any questions, please see my Adoption FAQs and if that doesn't help, please neomail me at my main, fishchan.


Here are the pets that I currently have up for adoption. Please note any deadlines, and send all apps to my main account,
fishchan
.
There are no pets UFA at the moment!
Please check back soon, and keep an eye on the Zapping section :)
Here are the pets that I am currently zapping on side accounts. When they are eventually zapped a suitable color for adoption, they will no longer be zapped.
If you are interested in adopting one of these pets in their current state, please neomail me.



Catrill
Razalt
Some of these are wonderful success stories - others are not. To those owners who have kept and loved the pets I adopted out to them, thank you. To those who have abandoned them or done none of what you said you were going to do, I'm sorry that I adopted my pets out to you.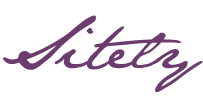 Link Back:




Listed at & Affiliates:


BG & Float by SS