general | altador | brightvale | darigan | faerieland | haunted woods | kiko lake | krawk island | kreludor | lost desert | maraqua | meridell | mystery Island | roo island | shenkuu | terror mountain | tyrannia | virtupets
statistics: 37 pages have been added since 26th May 2008. Welcome to the Altador Cup Directory - the ACD. This is the place to find listings of all your favourite AC related pages!

With AC III about to start, the whole of Neopia is in anticipation. Now's the time to get your team graphics up, find a chat group to join or maybe even learn how to play Yooyuball. But in the endless maze of Neopian petpages, how are you going to find all these resources? The Altador Cup Directory is on hand to help! We list Altador Cup pages of all varities, so get browsing :).

If you have an Altador Cup page you'd like added, neomail Kayleigh with the topic ACD and she'll add you right away! Before neomailing me, please make sure to put a button on your page!

There's barely days to go before the cup! Signups should be starting soon!

So, an Altador Cup shield has been found by JN - and they say that Kreludor has replaced Kiko Lake in the cup! I'll leave up Kiko Lake's section here in the ACD just in case :). Also - The RoS board has been taken down, so all the ACers have moved onto the Virtupets board!
*points to left* This new avvie has been found by the folks at Sunnyneo - and it looks like it will be given out this cup. Speaking for myself and all avvie collectors - FINALLY! A new avatar! For more info on all this news, check out the brilliant AC News Page by th3_edge!
The ACD is doing great too - we've had over 30 pages added in less then 3 days! Check them all out :). Once you've been added to the Altador Cup Directory (neomail Kayleigh to do so), or you simply want to spread the word, it would be great if you could add one of these buttons to your petpage!

To navigate through the ACD, simply press CTRL + F to search for what you are looking for.

You can also use the links below:

General | Altador | Brightvale | Darigan | Faerieland | Haunted Woods | Kiko Lake | Krawk Island | Kreludor | Lost Desert | Maraqua | Meridell | Mystery Island | Roo Island | Shenkuu | Terror Mountain | Tyrannia | Virtupets

AC3 - Secrets to Unlocking the Madness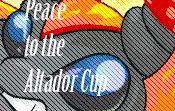 Kiko Lake Owns (KLOWNs)



Lost Desert Lovers (LDL)


Mystery Island Support Wearable's List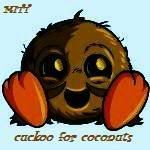 Mystery Island Yooyuball Professionals (MIYP)

Roo Island Support Team (RIST) Shenkuu Official Supporters (SOS), here and here




Layout and Banner by Kayleigh (kaelie). Image by Neopets.