Welcome
Welcome to Majestic Malls graphics page. I'm
Jenny
and I currently manage this section of Majestic Malls.
If you scroll down you will be able to see current mall banners, shop banners, shop layouts, buttons as well as past banners and graphics that members of majestic can use freely.
There is only 1 rule when using these graphics:
You MUST be a Majestic Malls member
Otherwise have fun browsing, if you have any concerns please contact me.
NOTE: The size shown is not the actual size when you put your code in eg, shop layout it will be the full size. Certain graphics currently linked to creator. WARNING:
Image heavy. Please wait a few minutes for loading
Suggest a graphic
Would you like to suggest a graphic? Maybe more variety of category banners or different styles of SOTM banners. Let me know and I will do my best to accommodate you.

Suggestions are always opened and welcomed

These are current suggestions they are done in no specific order, striked means it has been completed.
Category Banner (grooming)
Request a graphic
Rules:

Please be patient.
Link back to majestic
Need a graphic? Send a form and we will make it for you!


Current Mall Banners
These banners are no clickable to view the clickable banners please head here
The code is not present, to copy your branches code head over to the members page.
NB AD Banners
Neoboard fonts
These fonts are optional
First textbox is for NeoHTML second box is for NeoSignature
Amethyst
Emerald
Sapphire
Ruby
Diamond
Majestic Academy
Neoboard pen required
Main mall
Neoboard pen required
Shop Banners
All banners can be used anywhere.
If you would like the graphic to lead to your shop, insert your username where it says YOURUSERNAMEGOESHERE
Faerie Quest
Garage Sale
Seasonal
Mall Refers
Shop of the month
Shop Layouts
Shop layouts are optional
Image Shown is the header of the shop layout
Created by
Jenny
and
Joy
Shields
Buttons
These buttons are best to be left linked to the Majestic Malls home page
Feel free to choose where you would like this set to link to
Central hub site headers
Past/Retired Graphics
let's take a trip back in time. Below are the graphics that are retired. These are only the ones that we were able to recover if you have located one that is not featured please neomail me so that I can add it inGraphics range are in no specific order.
Home Page Layouts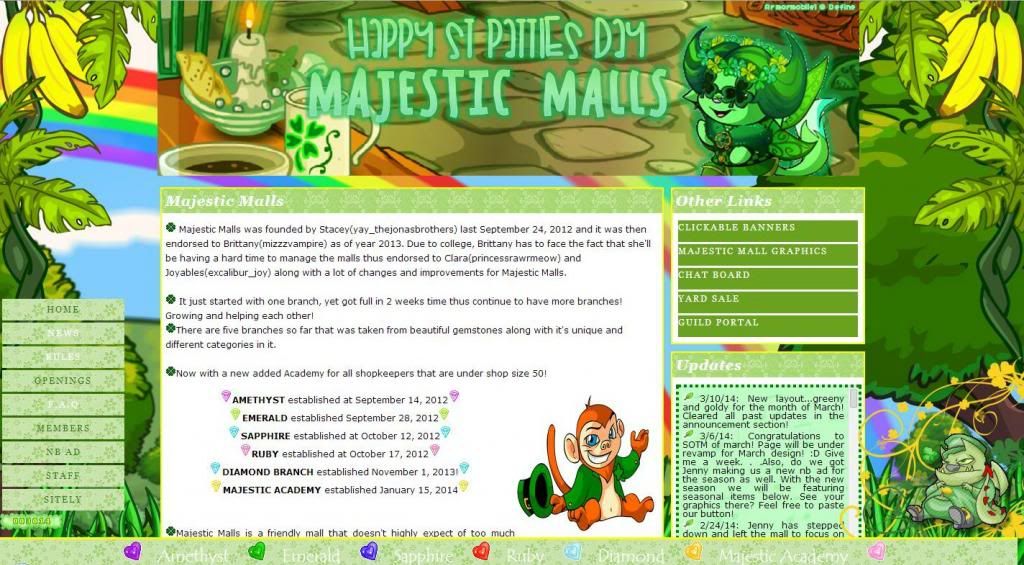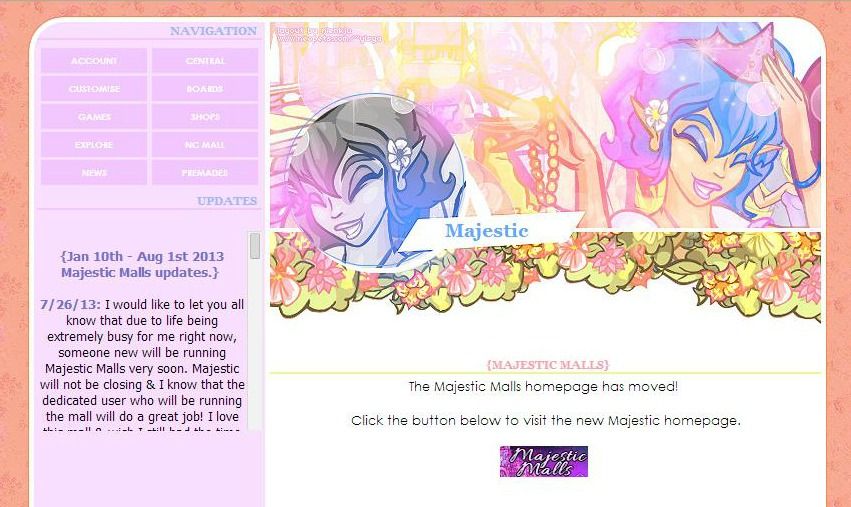 Majestic Pages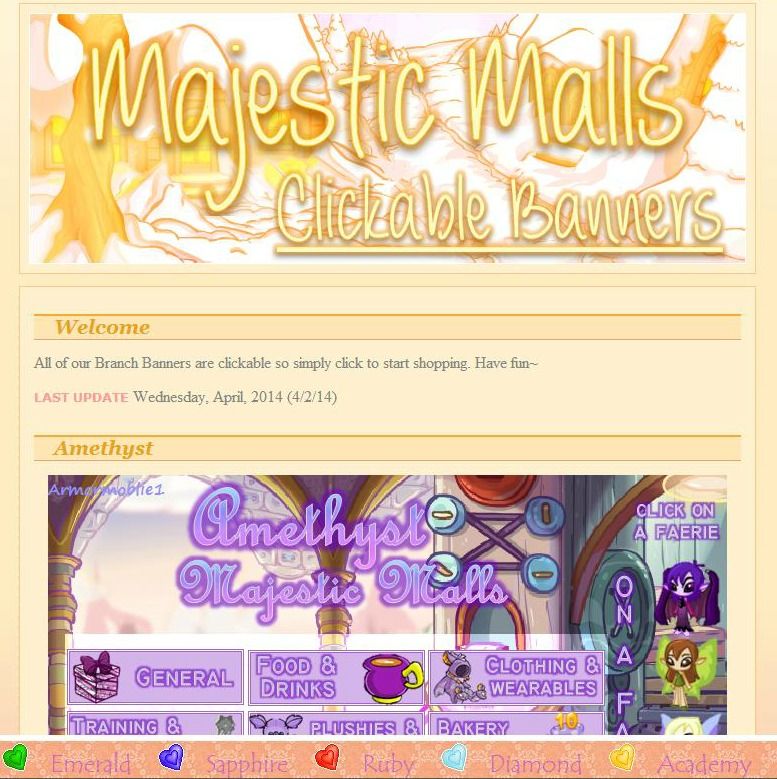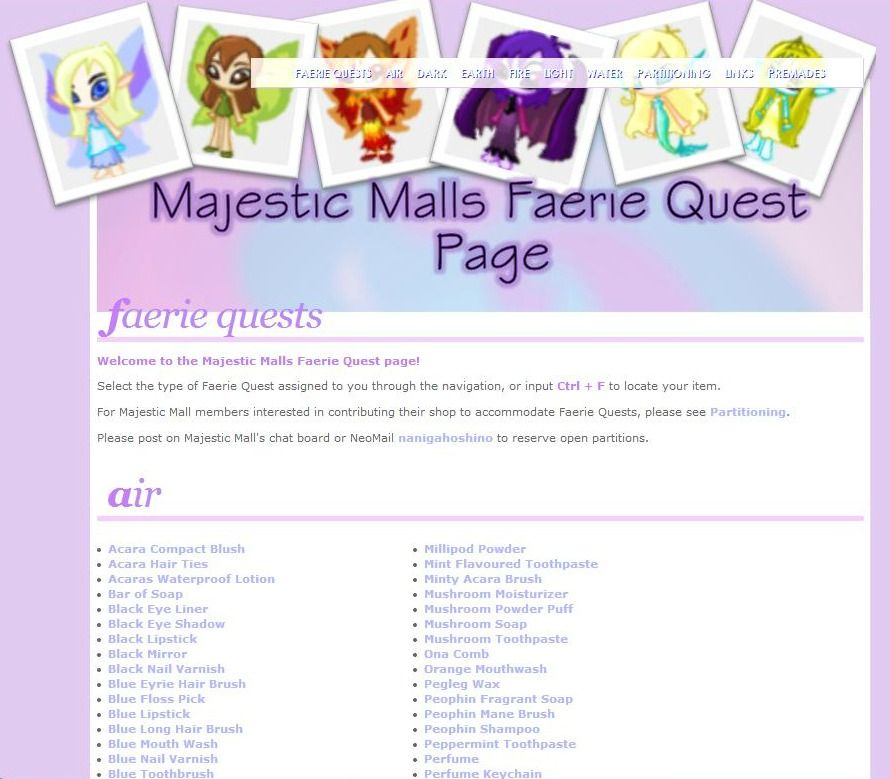 Branch pages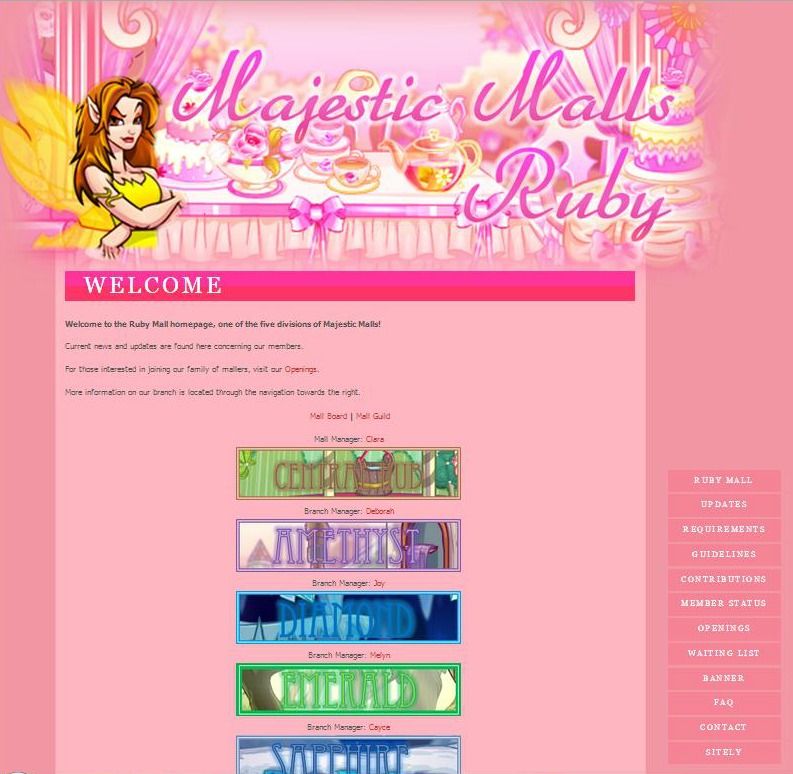 NB ADS
Mall Banners
Used from: November 15 2013 – September 3 2014
Created by Jenny


Used from: November 1-15 2013
Created by Jenny


Used from: March up to October 2013
Created by Kairi

Used from: September 2012 to March 2013
Created by Stacy

Buttons
Created by Stacy
Created by Joyables
Created by Jenny
other
Sitely & Credits
Listers



Affliates
credits
Layout and image in header from
Tracery
PNGS in banners from
Aroma
&
Details
To the top resource and request status from
Bedazzled
Request speed and textarea background from
TLB