Famous Wockies
The Auction Genie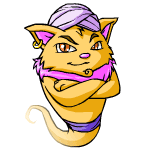 Description:
Looking for something cheap in the auction house? Then this helpful wocky will be delighted to find it for you! He is the head of the company, Auction Genie Inc.
Hails From:
Neopia Central
Featured In:
Neopian Auction House, Collectable Card, Stock Market
Clara Chatham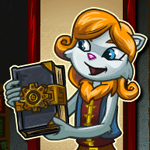 Description:
Clara is the able assistant of the Wise Gnorbu who runs the Lunar Temple in Shenkuu. She often manages to find things that her elderly master misplaces around the temple, and is his star pupil. When the Wise Gnorbu discovered something was wrong with Neopia, she insisted that she went with Roxton on a mission to save the planet, claiming she wasn't afraid of a little danger. Clara is originally from Brightvale, and volunteered in the royal library there. She moved to Shenkuu along with the rest of her family.
Hails From:
Shenkuu Central
Featured In:
Atlas of the Ancients, Neopedia
Danner
Description:
A Wocky who fought under Jeran in the Battle for Meridell war and joined him in the fight against Kass in the Darigan Citadel. After Jeran was thought to be lost, Danner was knocked out and almost thrown out of the citadel, but he was rescued by the arrival of Lord Darigan.
Hails From:
Meridell
Featured In:
Battle for Meridell
Edgar Percival Clarke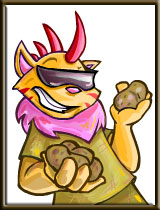 Description:
This Wocky took one look at boring old Potato Counter and decided he could do much better. He designed a brand new high speed version of the game, and challenged Neopians to play it. Radical!
Hails From:
Meridell
Featured In:
Extreme Potato Counter
Farmer Tom
Description:
This farmer likes to grow marrows, and may be in competition with the Wocky who runs the Guess the Weight of the Marrow game.
Hails From:
Meridell
Featured In:
TCG (As Wocky Farmer)
Jasper Gen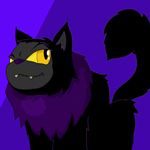 Description:
Jasper prowls the streets at night, getting up to no good. However, he often hands out things to people he meets on his travels, so he can't be all that bad. n.
Hails From:
Neopia Central
Featured In:
Collectable Card, Random Event
Jelly Keeper
Description:
A Wocky made entirely of red jelly who yells a lot around the Giant Jelly. He reminds you if you've already taken your helping for the day or informs you if the Jelly's been completely eaten.
Hails From:
Jelly World
Featured In:
Giant Jelly
Magax
Description:
MAGAX was once one of Hubrid Nox's greatest servants and warriors; in that life of his, he did terrible atrocities and made a vile name for himself. A while ago, he turned against his master and started fighting against him in an effort to repent from his sins. Apparently, he did something which even the Faeries will not forgive him for.
He's also the star of the avatar game MAGAX: Destroyer II, warring against Hubrid Nox to stop him from taking over Neopia with an army of the undead. He fights tirelessly to try and redeem himself.
Hails From:
Haunted Woods
Featured In:
MAGAX: Destroyer, MAGAX: Destroyer II, Collectable Card, TCG, Neopedia
Matt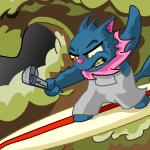 Description:
Matt is one of Neopia's many unsung heroes, cleaning up the sewers running all through Neopia Central to keep people's water clean and healthy.
Hails From:
Neopia Central
Featured In:
Sewage Surfer, Neopedia
Scratchcard Kiosk Wocky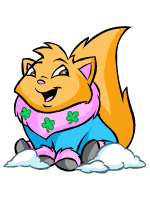 Description:
This chirpy young Wocky has set up a stand in Happy Valley selling scratchcards to passers by. If you are lucky you could win a fortune!
Hails From:
Terror Mountain
Featured In:
Scratchcard Kiosk, Collectable Card
Time Machine Wocky
Description:
The Time Machine Wocky is a scientist whose Time Machine broke in Neopets very early days. Since then, Neopians have helped him gain the items he needed to fix his Time Machine and return home... wherever that is.
Hails From:
Tyrannia
Featured In:
Time Machine Quest
Wallace
Description:
Wallace the wocky has always been a packrat and a junk collector. Whenever he passes by a discarded item, be it trash or not, he couldn't resist the urge to pick it up.
One not so special day in the forest, he came upon a tree that seemed to drop junk items from its branches! Being greedy, Wallace quickly piled up as many items as he could, but just as quickly developed quite a dilemma! His situation of towering items is featured in the Wicked Wocky Wobble flash game.
Hails From:
Neopia Central
Featured In:
Wicked Wocky Wobble, TCG
Wock Til You Drop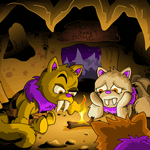 Description:
his failing heavy metal band isn't the most popular of them all, but is available to see on the third of every month.
Hails From:
Tyrannia
Featured In:
Tyrannian Concert Hall, Collectable Card
Winberto Seliz
Description:
As he was originally the only forward for Altador's Yooyuball team, the responsibility fell on Winberto to take on the brunt of the team's scoring. In that area, he has yet to disappoint and the rest of his team makes up for his lack of defense abilities. As of 2012, he was joined by a second forward, taking off some of the pressure.
Hails From:
Altador
Featured In:
The Altador Cup
Vonde Cayle
Description:
Cayle plays as a Lost Desert forward in the Altador Cup. He may have an intense rivalry with fellow team mate Derbi Azar. He has a secondary passion for cooking, stocking up on ingredients during the Cup. I
Hails From:
The Lost Desert
Featured In:
The Altador Cup
XL Striker 3.8
Description:
Striker is a specially designed robot for Yooyuball. It serves as a forward in the Virtupets team. Striker is a perfectly consistant player, but lacks the adrenaline rush players sometimes need. In the run up to the sixth Altador Cup, the Striker overhauled its chassis. Although the Striker is a robot, it considers itself to be male.
Hails From:
Space Station
Featured In:
The Altador Cup