Welcome!
Welcome to you all! It seems like you've stumbled upon
Aquanova
, a pound screenshot and pound guide site created and run by
me, Amy
.
Here, you can find a collection of all of my stuck pet screenshots, as well as a guide to how to find stuck pets for yourself. Use the navigation to your left to get to a specific page.
What are stuck pets, you wonder? Well, I'm glad you asked. Stuck pets are simply pets with certain combinations of letters in their names that don't show up when scrolling through, or surfing, the pound. A glitch in the way the pound is set up does this, but thankfully, people like you now have the key to rescue these stuck pets! Everything you need to pick up the perfect stuck pet can be found in this site. If you have a question, please take the time to read through my FAQ before you mail me.
I work very hard to find and screenshot stuck pets and keeping this site up to date, so I ask for you to please refrain from stealing any screenshots or content. Thank you.
Updates.
June 22, 2018: Woohoo, still going strong! Thanks everyone!
November 18, 2015: Glad to hear about all the help my guide has given!
June 17, 2015: Happy summer vacation!
February 22, 2015: Sorry for the brief downtime. Aquanova is up and running normally again!
January 31, 2015: Happy 2015! Added a few new screenshots and made minor edits to the content for the best accuracy.
December 19, 2014: Happy Holidays!
July 29, 2014: I'm not going to update very often because there's not much to update; Searching for stuck pets still uses the same methods. I'll only update for large changes. Happy searching!
May 13, 2014: Finally done with AP testing! Added 1 new affiliate.
April 4, 2014: Added 1 new affiliate. I also just wanted to thank you all for the positive comments I've received for Aquanova!
January 20, 2014: Hosted Aquanova's first board and took requests for stuck pets. I think it went pretty well!
January 12, 2014: Added 12 new screenshots.
January 11, 2014: Aquanova has been voted 2013's Best Adoptions and Trades site at Lacuna Directory's 2013 Wrap-Up Awards! Thanks so much for voting!
January 4, 2014: Just made little tweaks to the site and sharpened some content.
January 2, 2014: Thank you to whoever nominated Aquanova for the Lacuna Directory's Wrap-Up Awards! Don't forget to vote for your favorite sites!
January 1, 2014: Happy New Year guys! I hope 2014 treats you well :)
December 27, 2013: Added 1 new affiliate.
December 26, 2013: Hope you all had a wonderful Christmas! I got rid of the screenshots with the "message from webpage" popup and added 10 new ones.
December 25, 2013: Happy holidays and merry Christmas everyone!
December 22, 2013: New layout! Thanks so much Rebecca from Stardust!
December 18, 2013: Added the 200th screenshot to Aquanova today! Woohoo! I'm also hoping to get a new layout sometime soon.
July 30, 2013: I apologize for the lack of updates, but my life has been keeping me very busy. However, I have finally finished my Stuck Pet Guide!
June 25, 2013: New layout! Added a guide section, though it's empty. Check back for more!
April 18, 2013: I am using a new method to hide the pet names, which you may have noticed by scrolling down. The original "Liquify" tool on my photo hosting site is gone, resulting in the switch to a "Pixelate" tool on a new site.
Aquanova was created in 2011.
Stuck Pet Guide
Welcome to my stuck pet guide! Below, you can find two different ways of searching for stuck pets: petpage form and pet lookup form. Because each of these forms take on a different method of searching, they will likely bring up different pets. However, they are equally effective and will be explained in more detail below.
I can only do so much for you in your quest to master the art of finding stuck pets. Rather, the key that will get you far, is:
Patience
I hope you find this page helpful, and please let me know if you have any suggestions, questions, or concerns.
Thank you!
Petpage Form
Below is a way where you can search for stuck pets through their petpage. You cannot search for pet color this way, only species. To perform your search, simply scroll to the species you're looking for, copy the text from the box next to the species image, and paste the text into a search engine. You will get many results, and it is your job to look through those results to find stuck pets that you are interested in!
Pet Lookup Form
The second method you can use to find stuck pets is the pet lookup form. With this form, you are able to search by species and color, or by stats. However, it is still up to you to scroll through the pages of results to find the pet you want.
Simply copy and paste the following codes into the search bar of a search engine.
By species and color
For example, if you wanted to look for a maraquan cybunny, you would type: "Owner: In The Pound "The maraquan cybunny" site:http://www.neopets.com/petlookup" into the search bar. In short, replace the words "color" and "species" to any color and species you would like. Don't let highly colored pets discourage you from looking. The possibilities are endless!
To search by stats, you will need to use the same form as stated above, except you change "color" and "species" to a stat of your choice. So, you would copy and paste this code in the search bar:
By statistics
You can change the "level" to any other stat of your choice, including Strength, Defence, Movement, and Intelligence.
Everyone has their own different and personal little tweaks to make the search even more specific to their liking. Soon, you will be able to discover how do this too!
Congratulations! You are now set for your journey to discover the world of stuck pets. Remember your key, and be confident. If I can do it, you can too. Happy searching!
Pound Screenies
Welcome to my stuck pet screenshot page! All screenshots on this page were taken by me of pets I have personally found stuck, and I ask you to please refrain from stealing them. Because each screenshot is an individual image of a stuck pet, you can drag the images to the address bar for the full size. The newest screenshots are at the bottom, right above the last birthday screenshot.

Last Updated: January 31, 2015

Total Screenshot Count: 218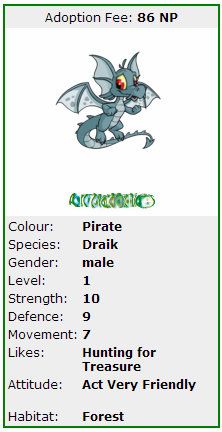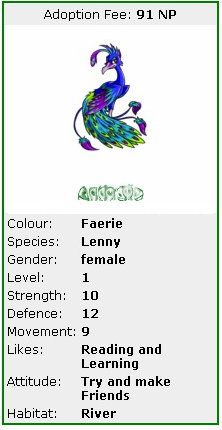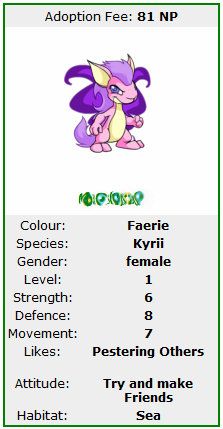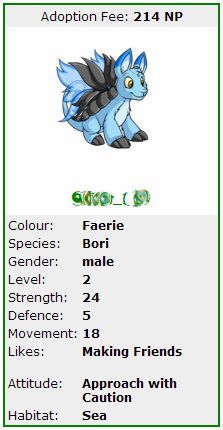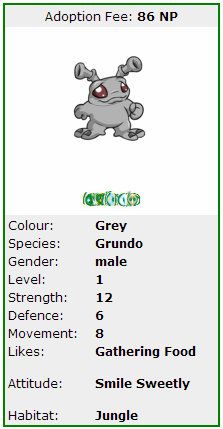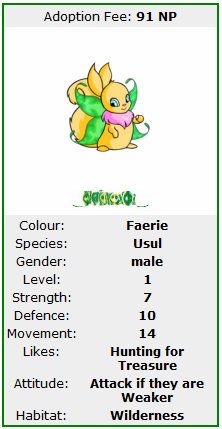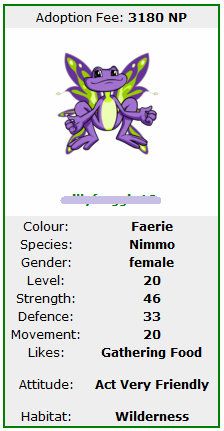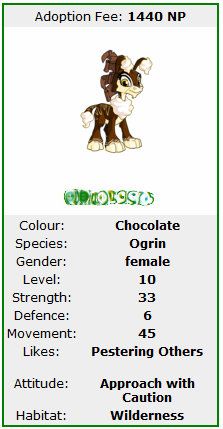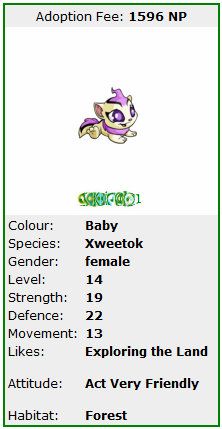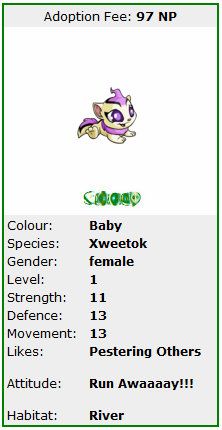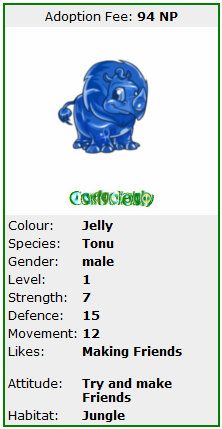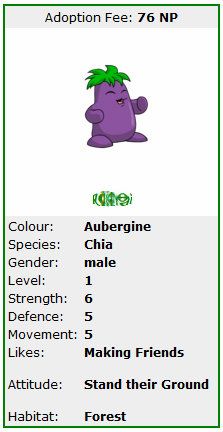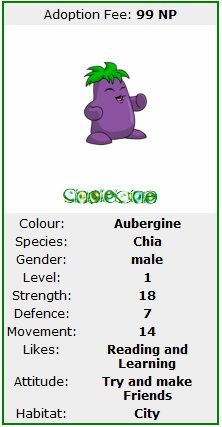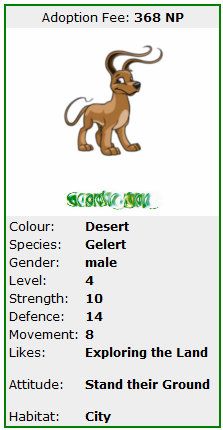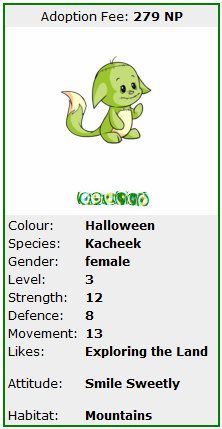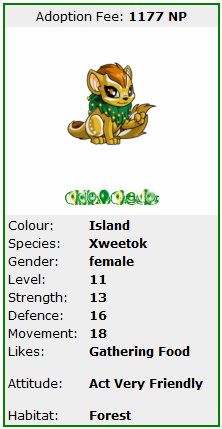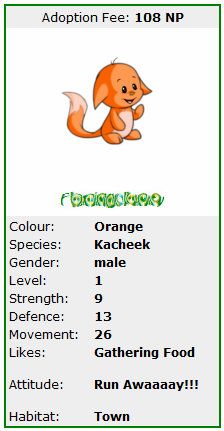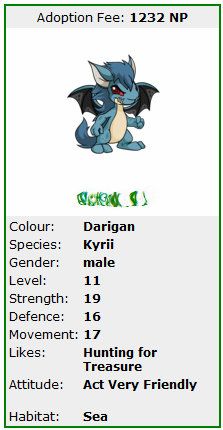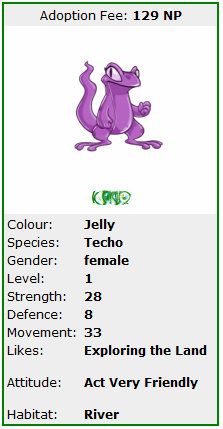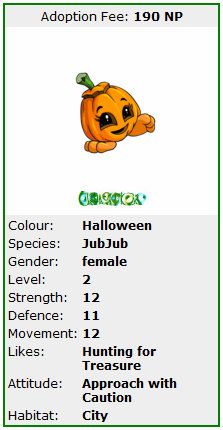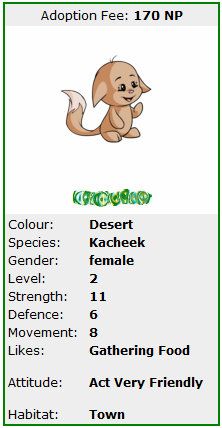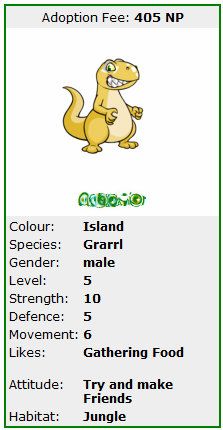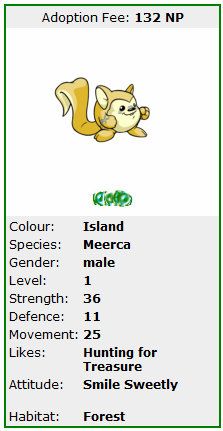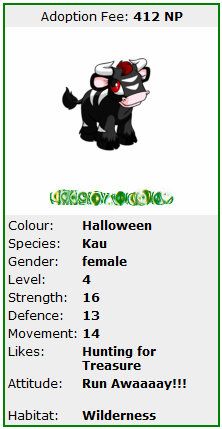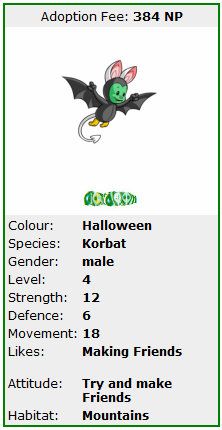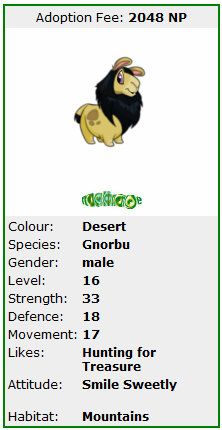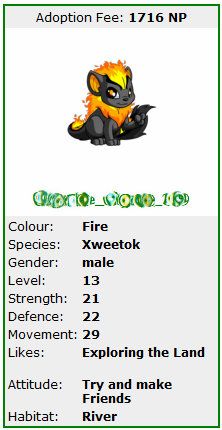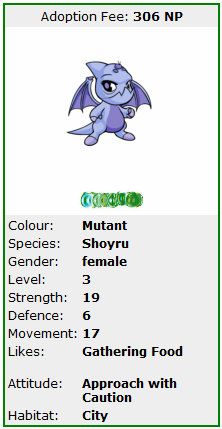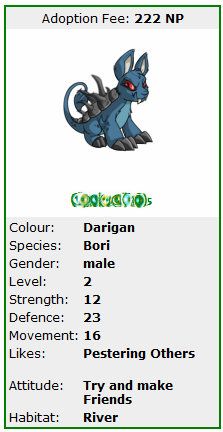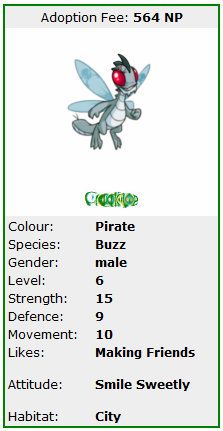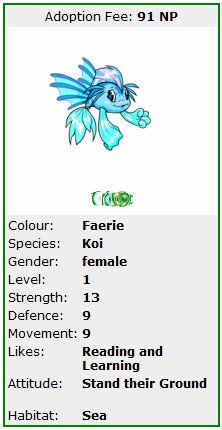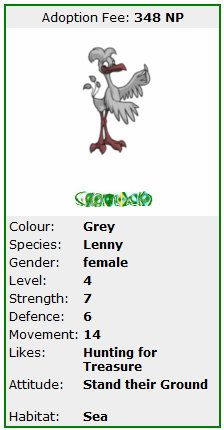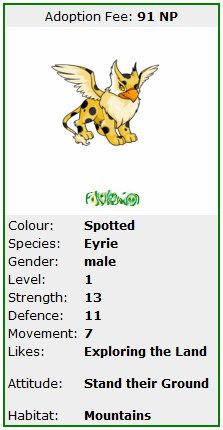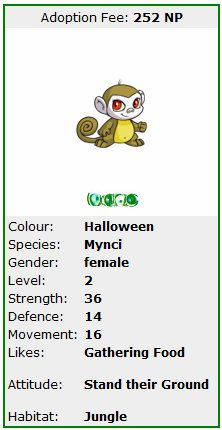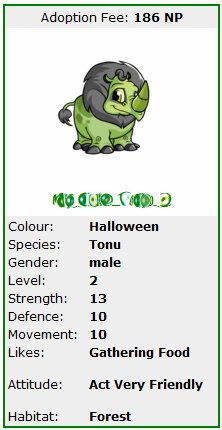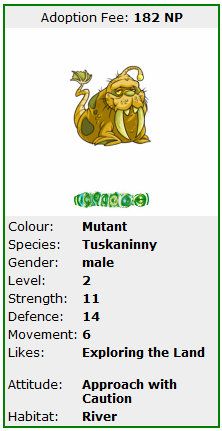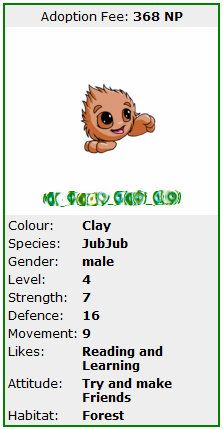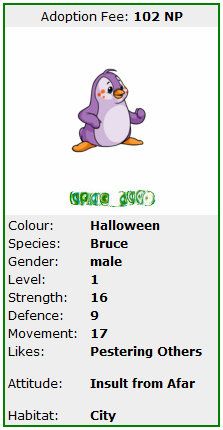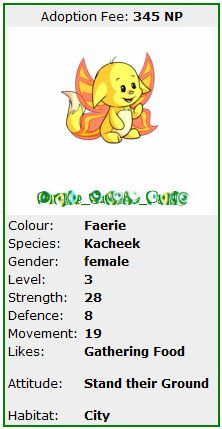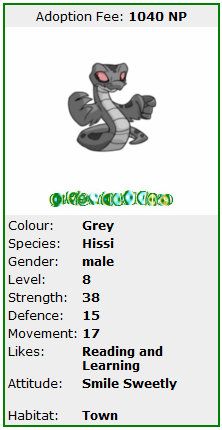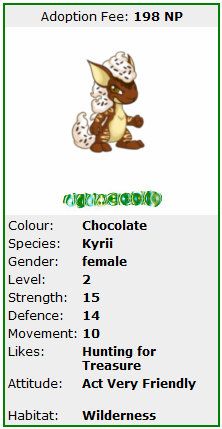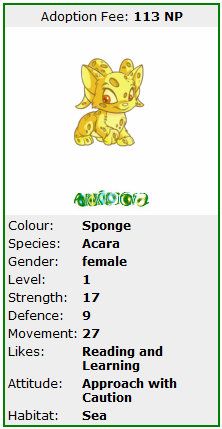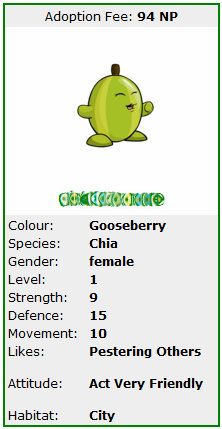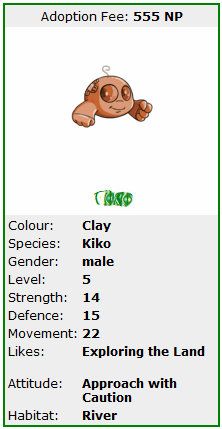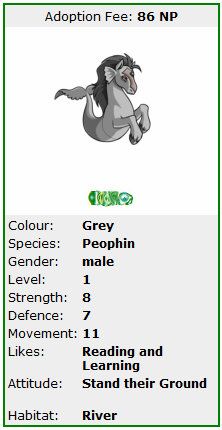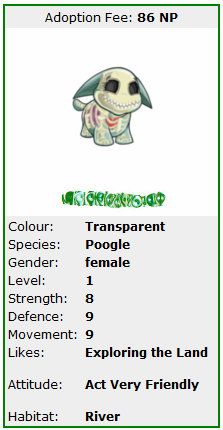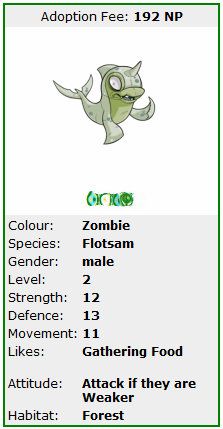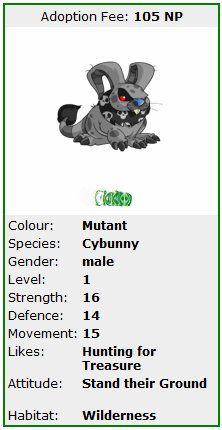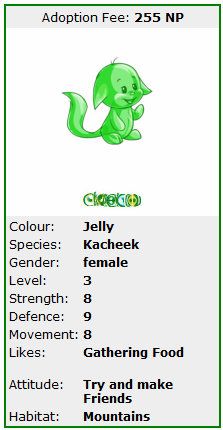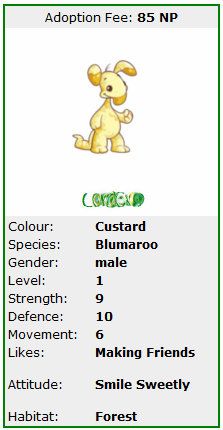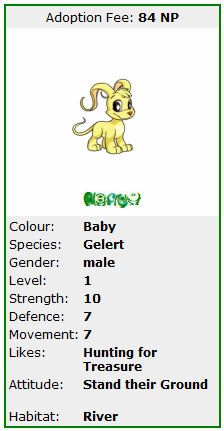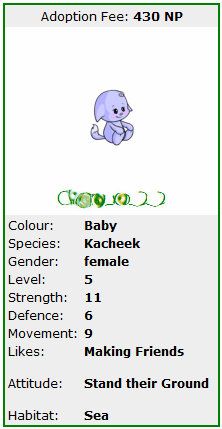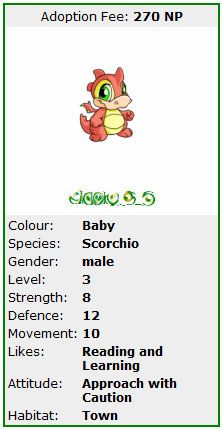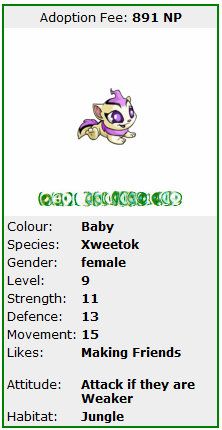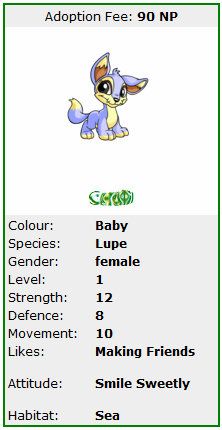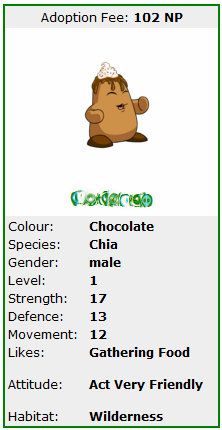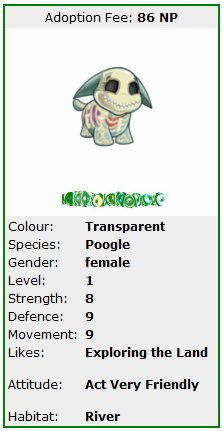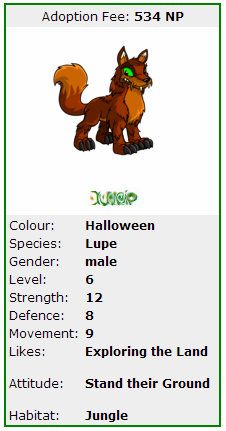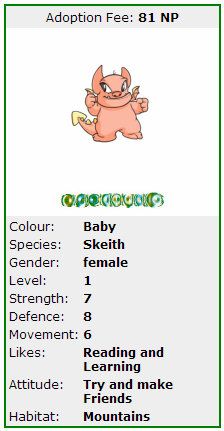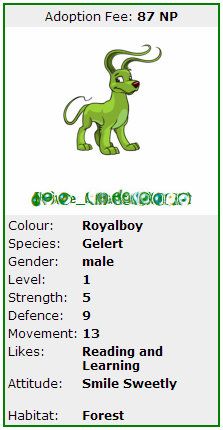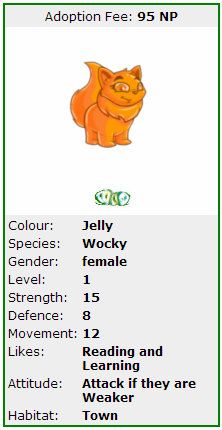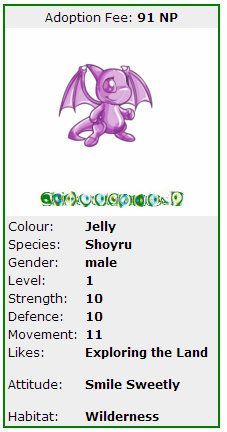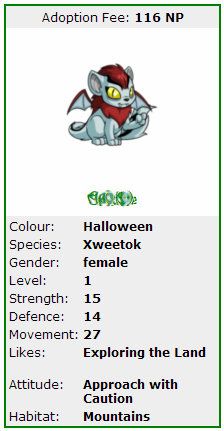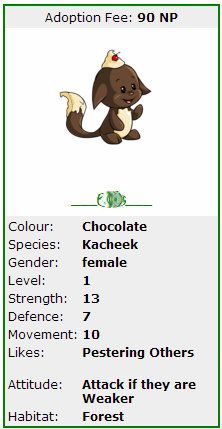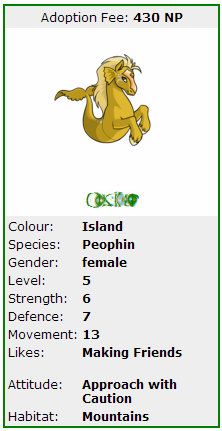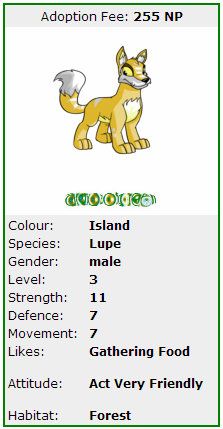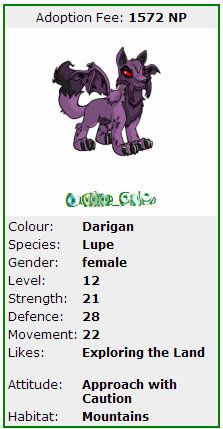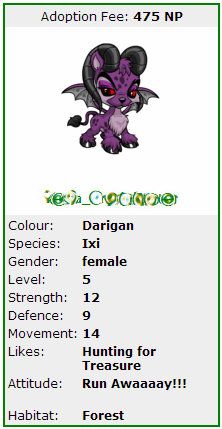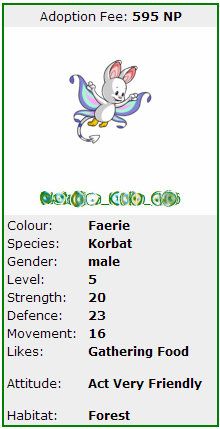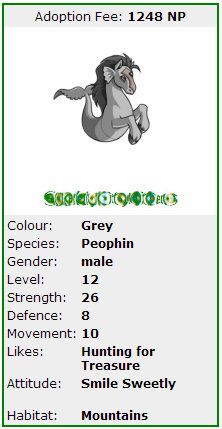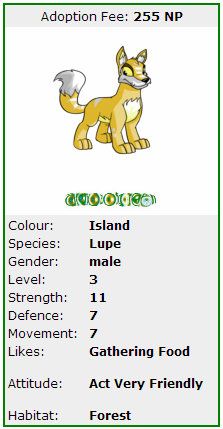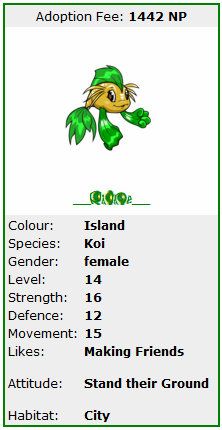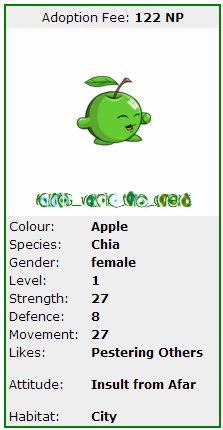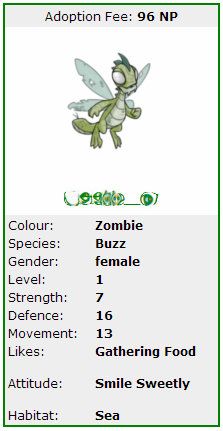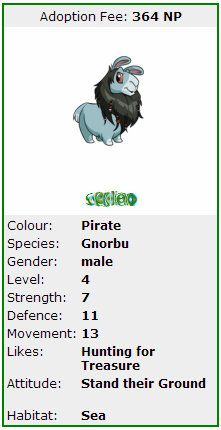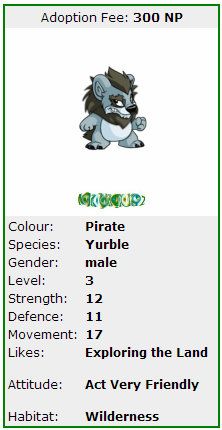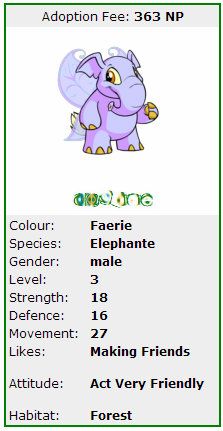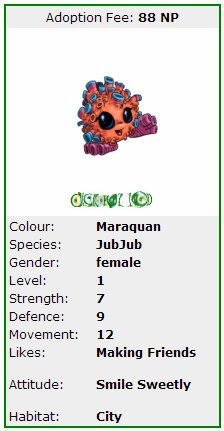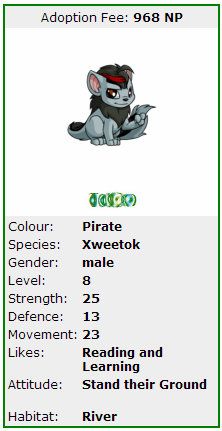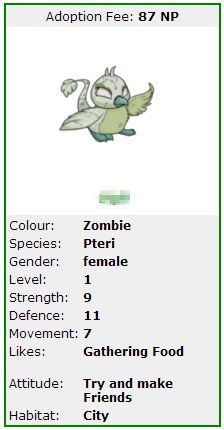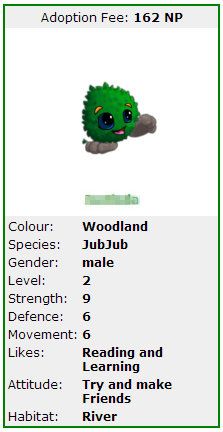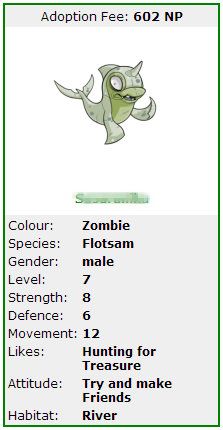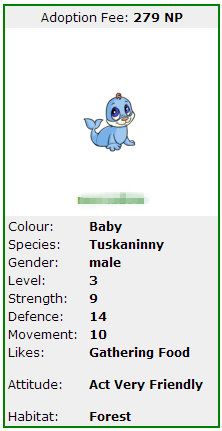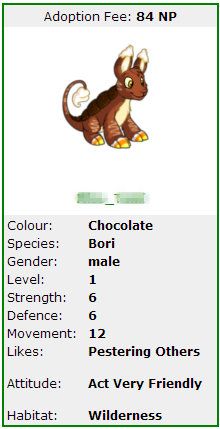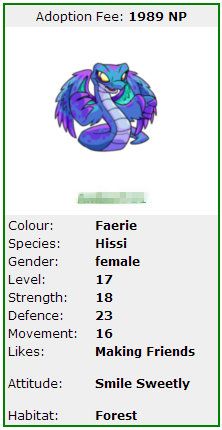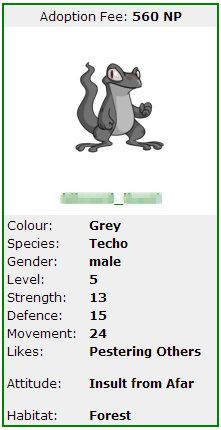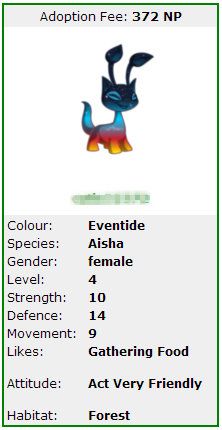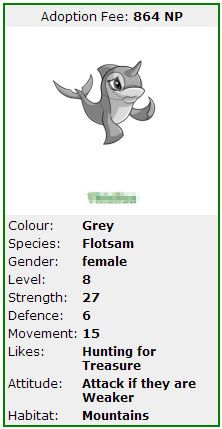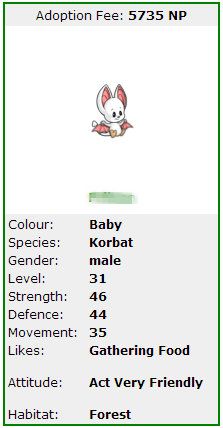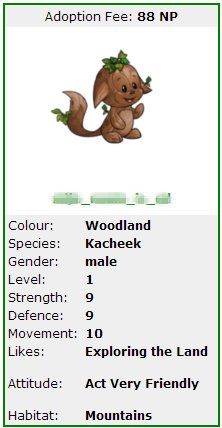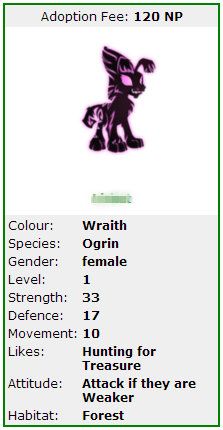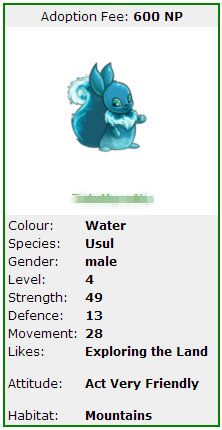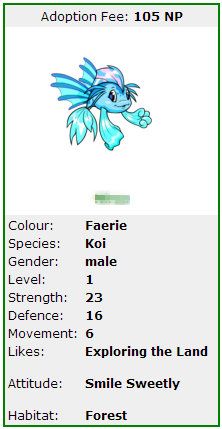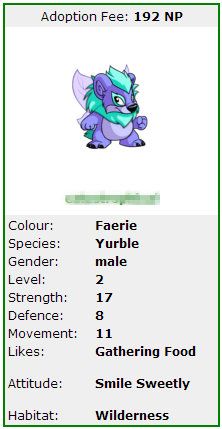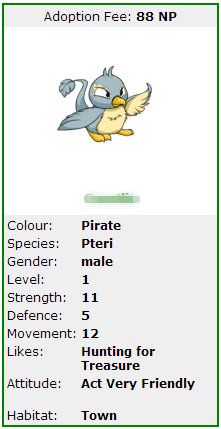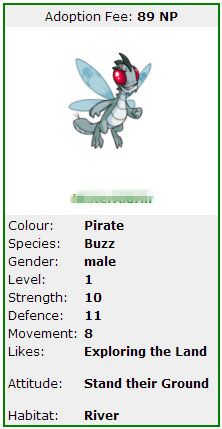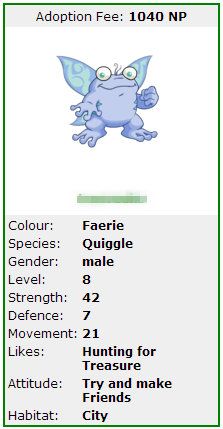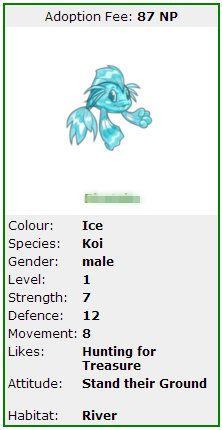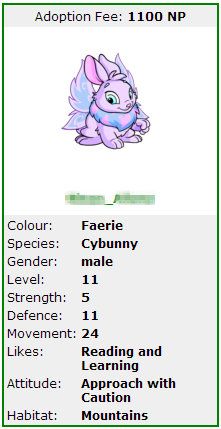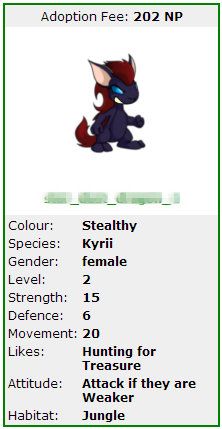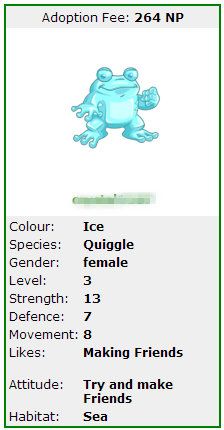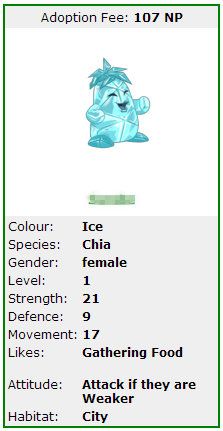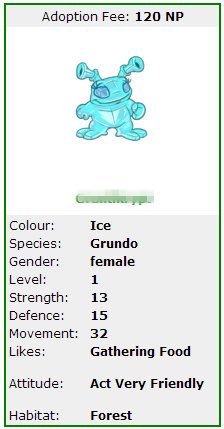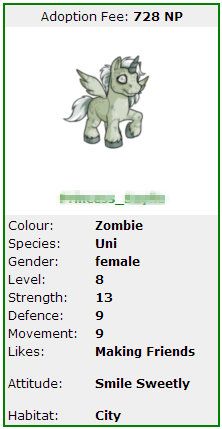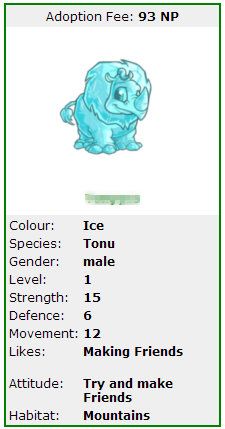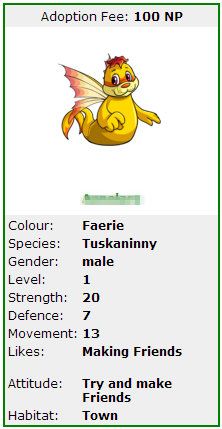 FAQ
-How do you find stuck pets?
I use multiple methods, which range from searching manually to searching using a search engine. For searching using a search engine, check out my Stuck Pet Guide, which you can find through the navigation bar to your left. For manual searching, the guide here is very helpful. But be warned, they are extremely time consuming.
-Did you find all the pets in the screenshots?
Yes, I did. This means you are not permitted to use any of the screenshots, post them on your screenies page, or claim they were taken by you. You can, however, link back to this page.
-Are the screenies fake?
No, not a single screenshot is fake. The name of the pet is blurred for the privacy of the owner of the pet. To blur the name, I use the "Liquify" tool on Photobucket. Also, unconverted pets DO NOT convert when they are in the pound. They are only converted if they're gwenned.
-Why don't you adopt the pets you find?
I typically don't have interest in adopting those pets, as I already have plenty of pets whom I love and cherish. I often make boards, giving the names of pets I find stuck to the Pound Chat, or I neomail the names to my friends, in hopes that the pets will go to nice homes.
-Are those the only pets you found stuck?
Of course not! I created this screenie page a while back, and took about several breaks from taking screenies for more pets I found stuck. You may have noticed that there are no screenies for most of the pets I post on my stuck pet board. I get lazy or I just forget to take them.
-What's with that "Message from Webpage" on some of your screenies?
That message means that you were basically "too slow" in adopting a pet and they were already adopted by someone else. For those screenies, I posted the name of the pet on one of my boards, waited until they were adopted, and then took the screenie. Why? I have no idea. I guess I just liked doing it that way back then. I have taken these screenshots off of Aquanova.
Have questions, comments, or concerns? Notice a repeated pet or layout issues? please feel free to neomail me!
Enjoy!
Sitely
Affiliates
Please neomail me if you'd like to be affiliates.
Listers
Link Back?
Linking back allows more people to see this page, and thus, gain insight on the types of pets that are in the pound. This encourages more people to search for stuck pets themselves, which results in more stuck pets finding loving homes!
Credits

Layout coded and designed by Stardust
Textures from Details