March282016
Hey there everyone!! Today I did a lil cleaing up of the page :) So I alphabetized the list of guides, and put all the wheels in their own section! Oh and I added a few things under the "Pay For" section. ENJOY!!!
---
March212016
Just stopped by to unload a few more guides on u guys lol. Check them out!!
---
Feb252016
Hey there friend!! Today is the start of the Faerie Quest Event!! This means from February 25th through March 12th you can go HERE once a day and get a faerie quest. That means... its a daily and belongs here. :P
---
Feb222016
Hello there, as you guys may or may not know today is MYNCI day (my favorite species of Neopets)!!! So find a MYNCI and give him a big ol hug... better yet go to the pound and adopt one of the cuties!! :) Here's a pic of my baby Siccwidit_II, my beautiful mutant MYNCI He's so cute... I'm in love!!!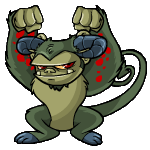 ---
Feb22016
Hey hey hey!! So... I've added a few more guides for you guys :) yup.



---
Jan252016
Gosh it's cold outside! But anyways... I added a site navigation over there to the right, please let me know if there's any problems with it or ANYTHING. Thanks guys!! :D


---
Jan192016
Hey guys!!! I'm currently working on the pet/petpets avatars list. If you or someone you know has the pet/petpet to lend please NM me. Thanks!! :D


---
Jan172016
It's finally ready!!! This page is finally done, but if you find something missing or incorrect, please NM me.


---
Jan032016
Working on the page... come back soon!!

---
Dec252015
Merry Christmas from my family to yours!! :D



---