Weapon's Screenies
-insert canned laughter here-
Wait, only some of my neopoints?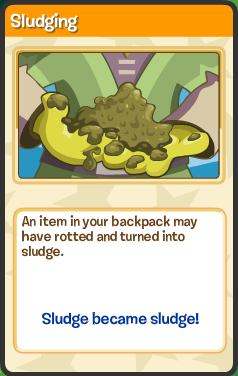 I find this highly suspect.
Mind: blown.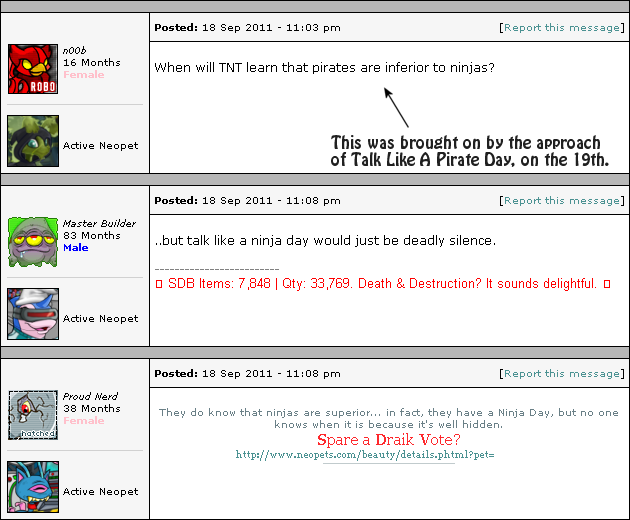 Shh, I'm listening for Ninja Day.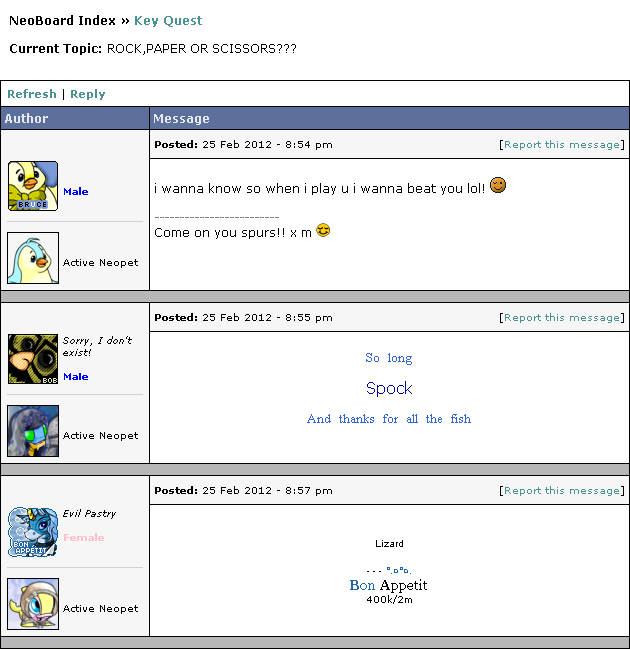 Wait what?
↓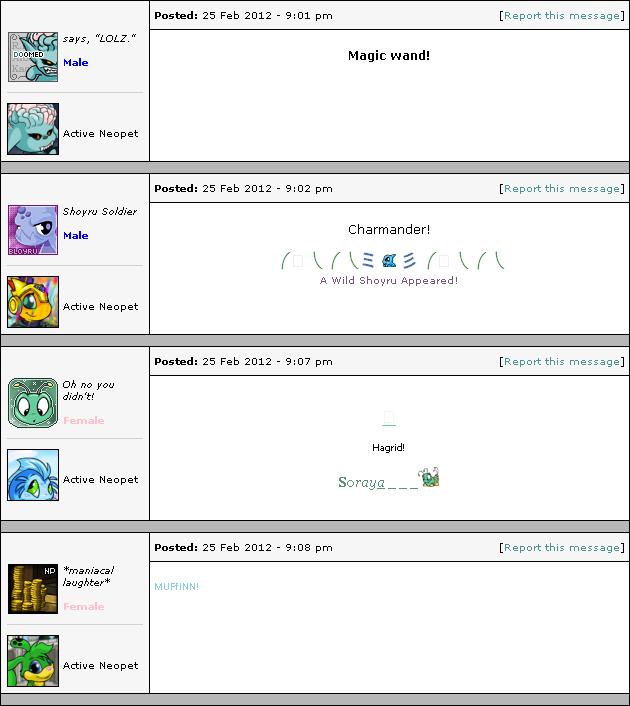 Crumpet!
↓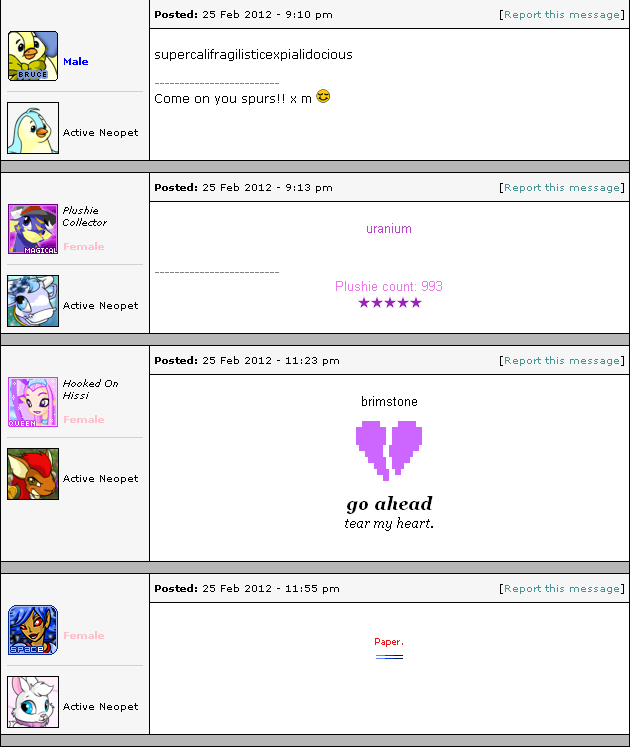 Jazan!
...No, I don't know what we're doing, I'm just winging it.

You're confusing me, Mister Mystic.

Seriously. It does. ;.;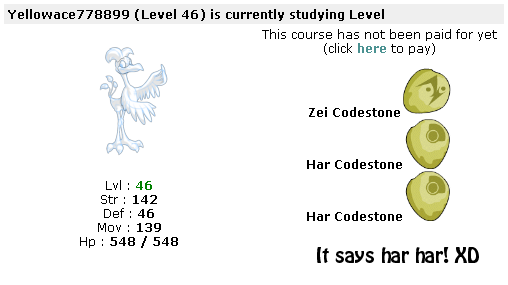 Har har chortle chortle. 8D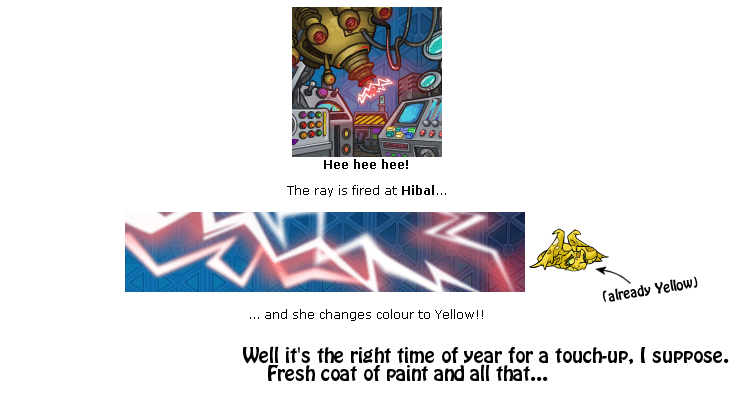 Can't let the neighbours think we're stingy.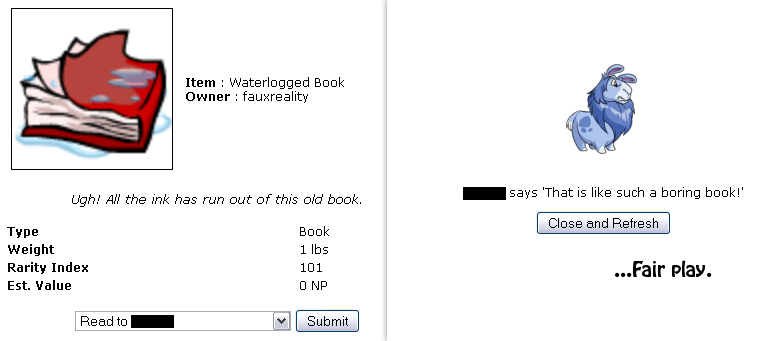 No, no, it's like those open-ended stories - you have to use your imagination! 8D

The Mystic thinks I'm cool~ :*
...On second thought, I suppose I would be cool on Terror Mountain. =/

I like how they felt the need to attach a cautionary note to #6.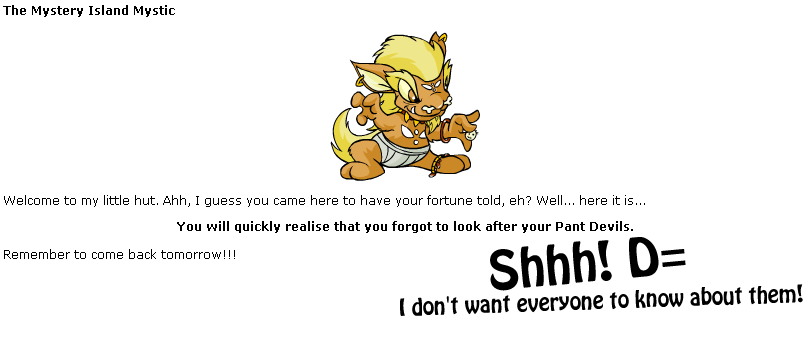 I don't really have any Pant Devils, I assure you. Mister Mystic was just kidding ahaha... n.n;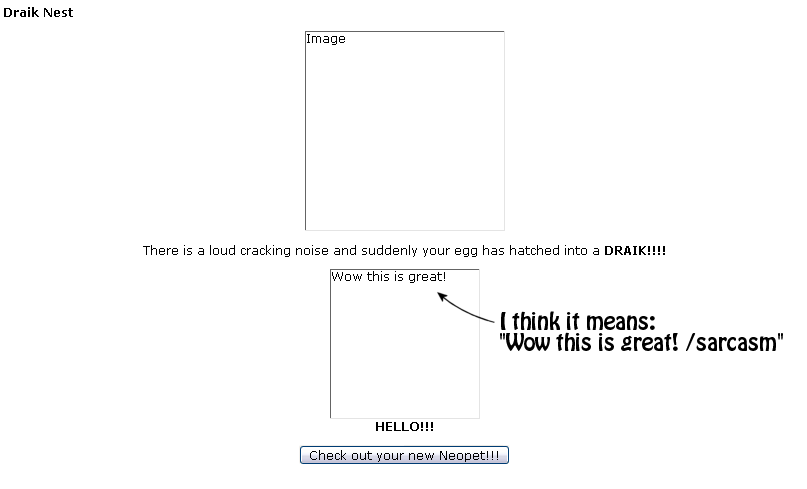 The anti-climactic hatching of my Draik, Tomorn. =D

The 'Help Cat' being the neoboard where people both help and... cat?
I'm now imagining mercenary librarians. Armed with very heavy dictionaries.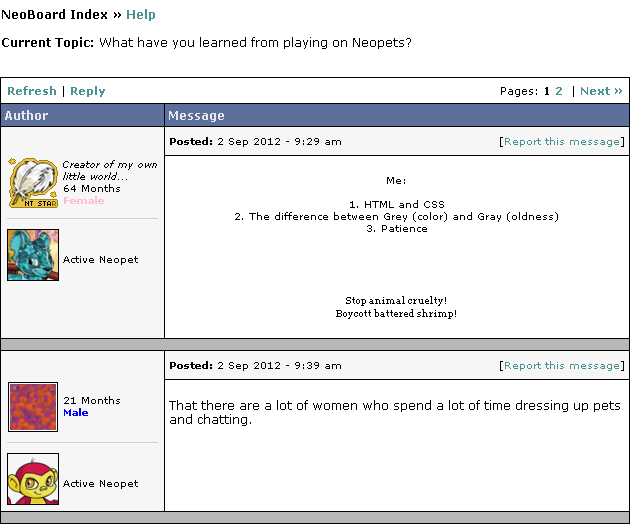 Thanks for lowering the tone...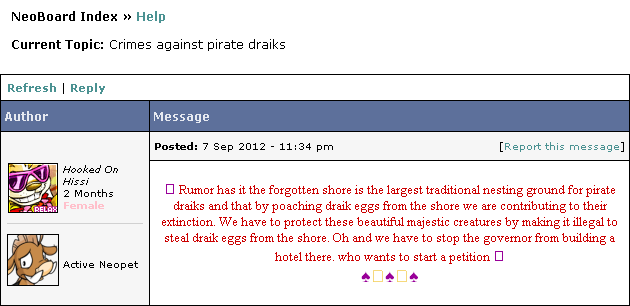 B-but we're not poaching them, we're hatching them. D=
... -feels guilty now-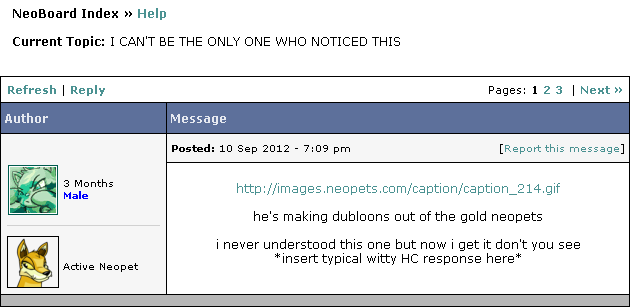 ↓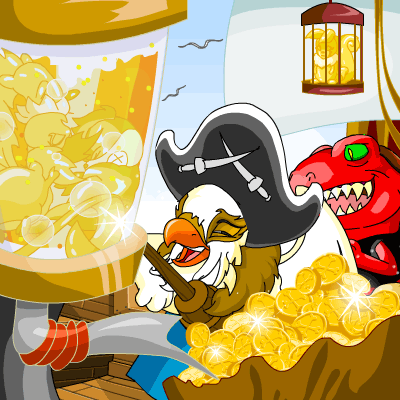 ↓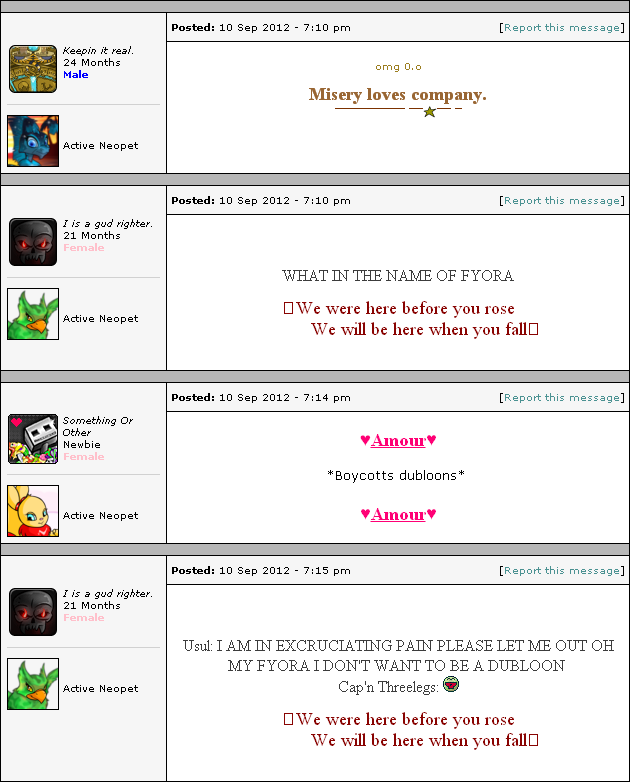 ↓
And there I was thinking Cap'n Threelegs was a nice guy, the way he gave free training on pet days and all... He clearly doesn't need to worry about losing out financially.
↓
Hmm.

An alternate dimension in which Jacko appeared and bestowed upon me a very expensive paint brush, I expect.
...Okay, now I'm jealous of my alternate-dimension self. Where's the nearest dimensional portal?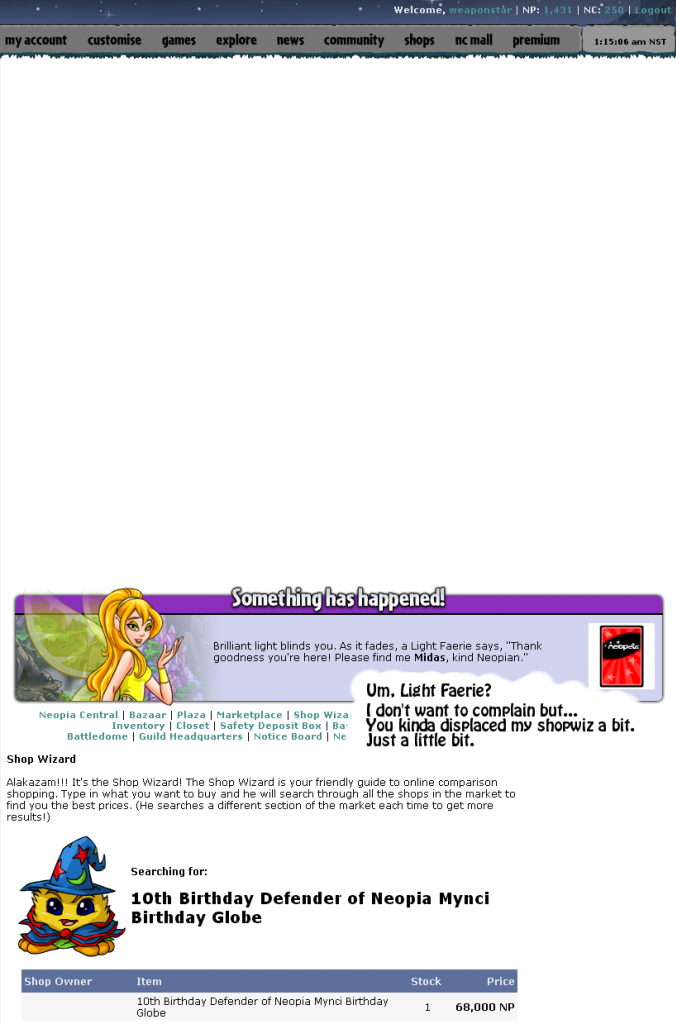 All that white space gave me the shivers. :c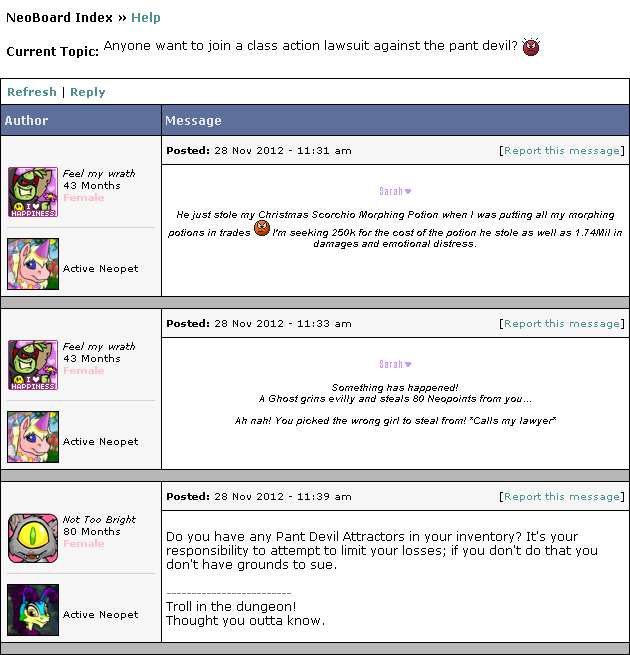 ↓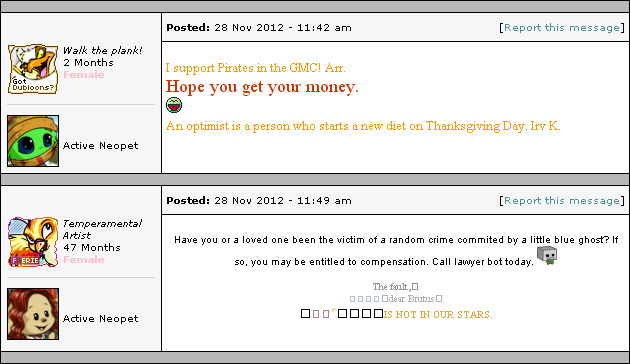 The Pant Devil is going down.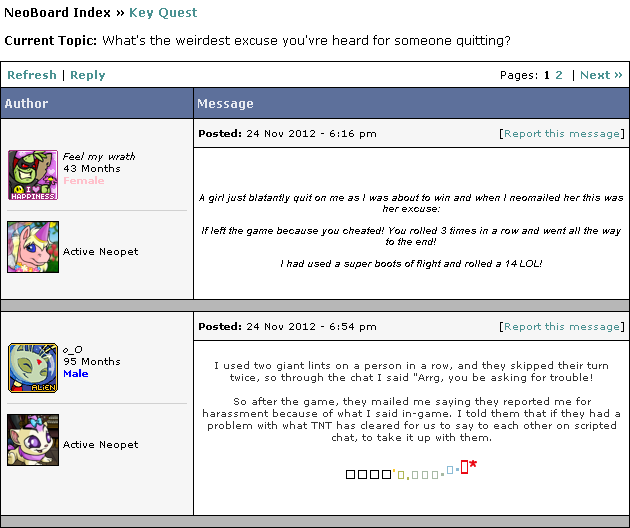 ↓

Truth is stranger than fiction. - Mark Twain
Ninja disguised as an anime ninja.

Such a silly question! :3
(Seriously though.)

I totally noticed that, too! Crazy! What does it want to keep breaking for? Urgh! So lame, man.
Argh the mental imagery is... please no... -shudder-
↓

↓

Woah, careful! That could have zapped the Help Chat into non-existence. We got off lightly only being turned into a Pile of Soot.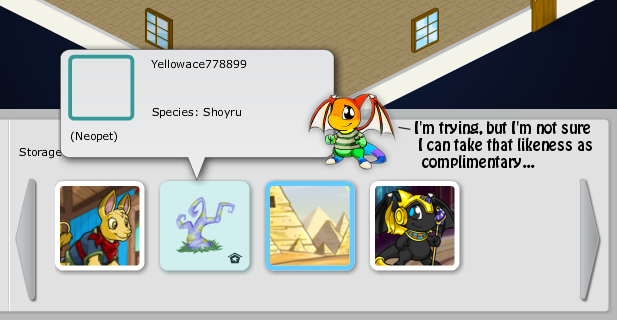 The hazards of Neohoming: Getting compared to a Rubber Plant.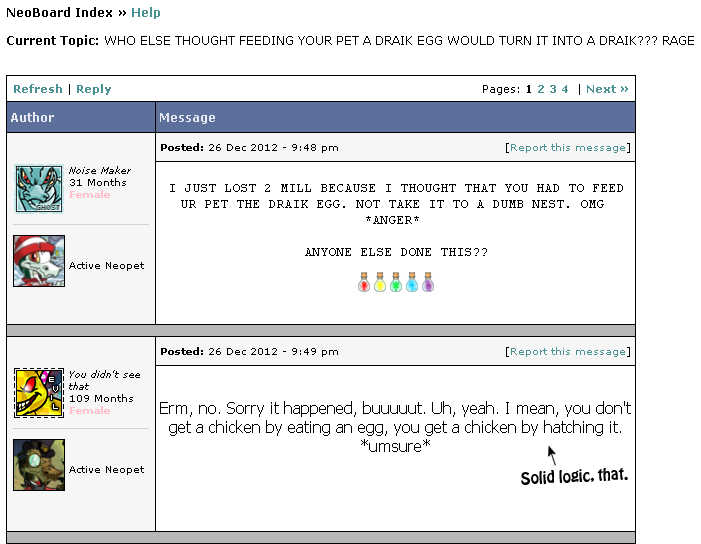 She actually took it quite well, later putting the Gourmet Club link in her signature on the suggestion of showing off that her Neopet had eaten a Draik Egg.
This disappointed me - I'd just won the item in the BD that morning and was going to keep it in my inventory because it was cute. :(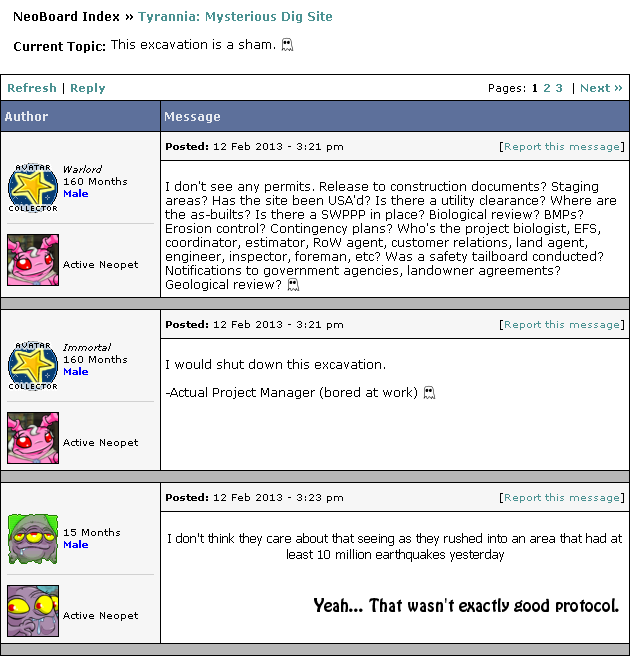 ↓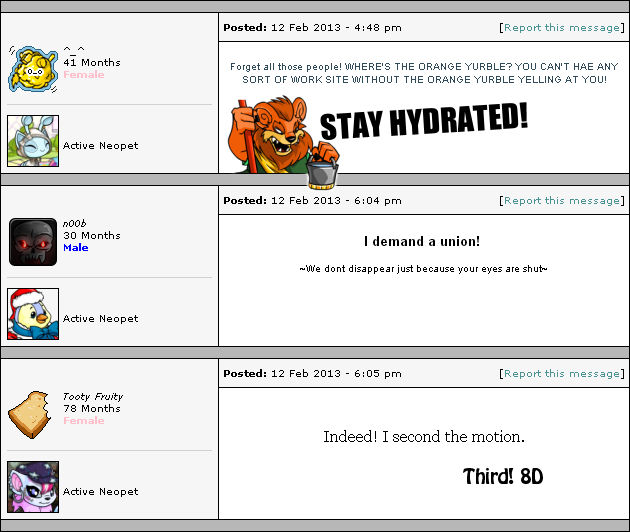 Angry Yurble says, TAKE A BREAK! :K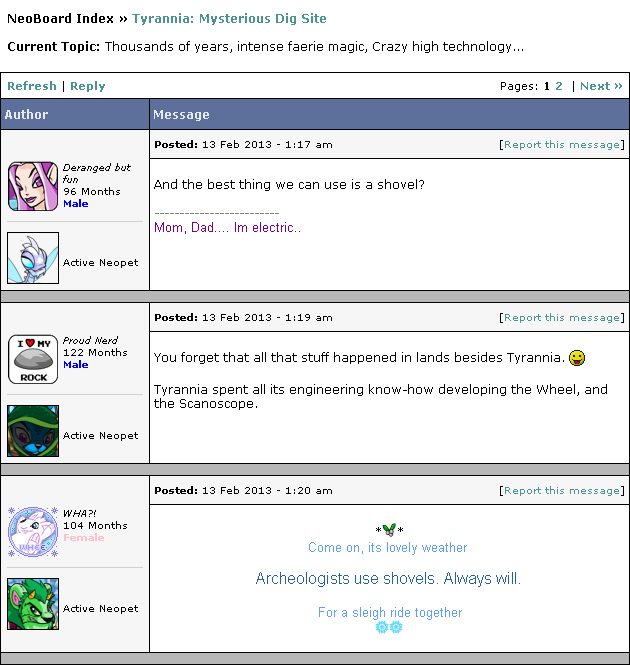 ↓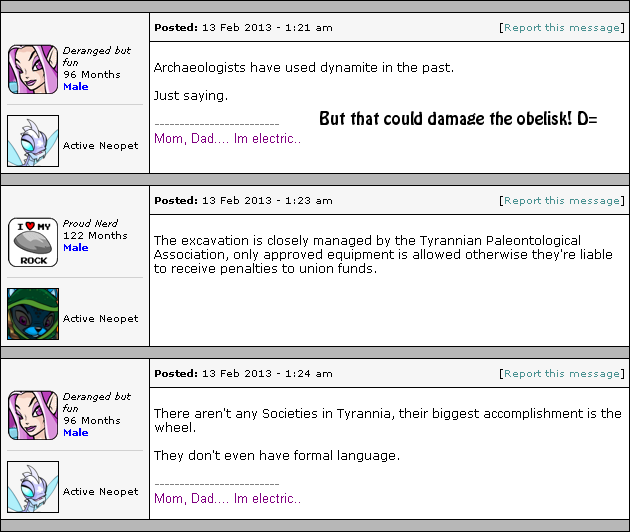 ↓
↓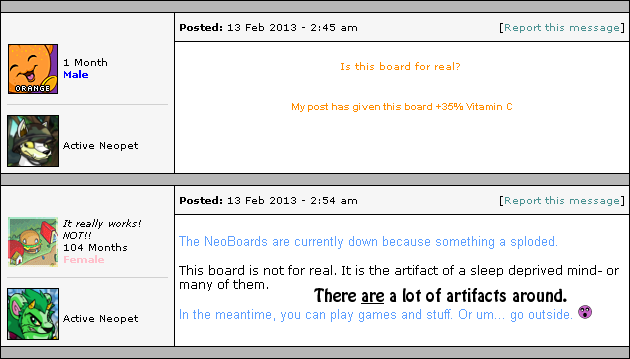 Hahahaha... Puns. ♥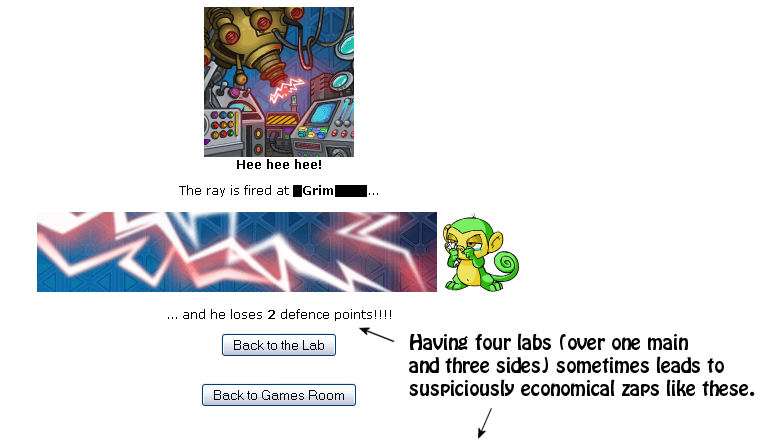 ↓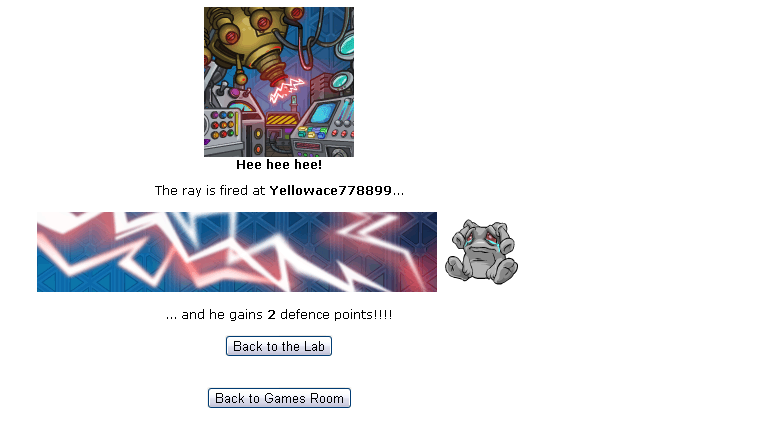 I think the Lab Ray Scientist has a system going on here...
Laughs from the Seekers' chat topic on the Plot Board:

/Seekers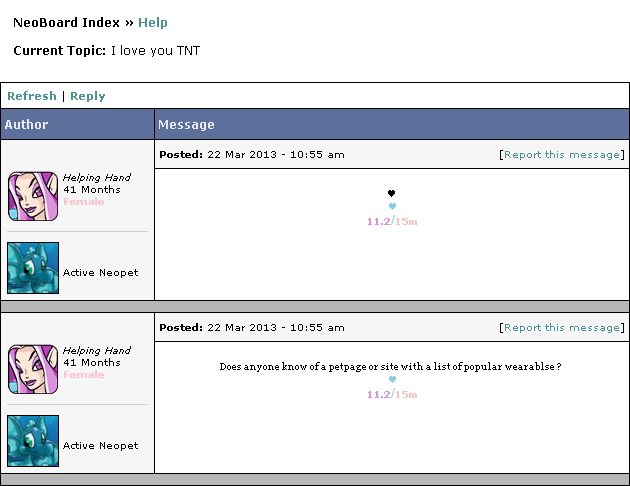 I screenied this because it made me smile. C: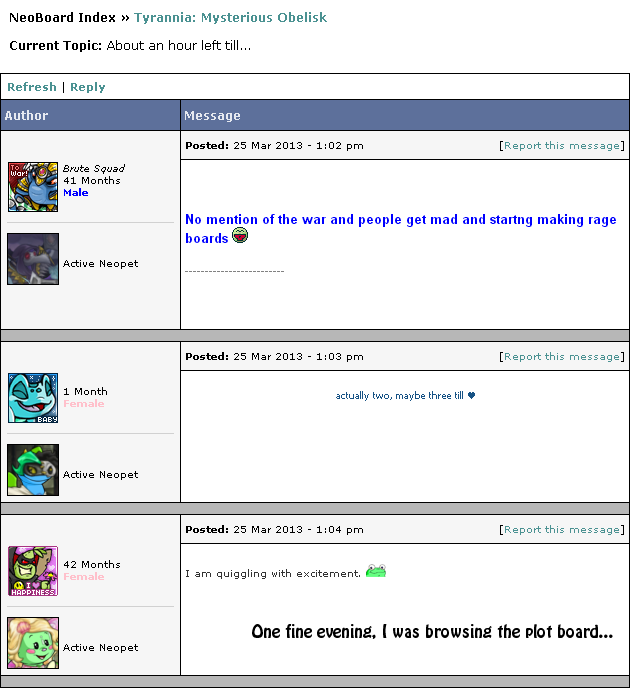 ↓

↓

↓

↓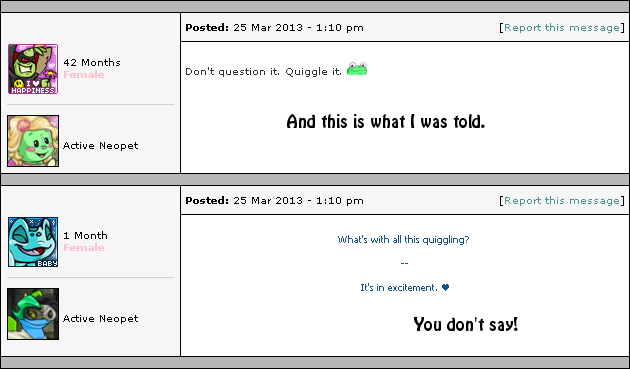 ↓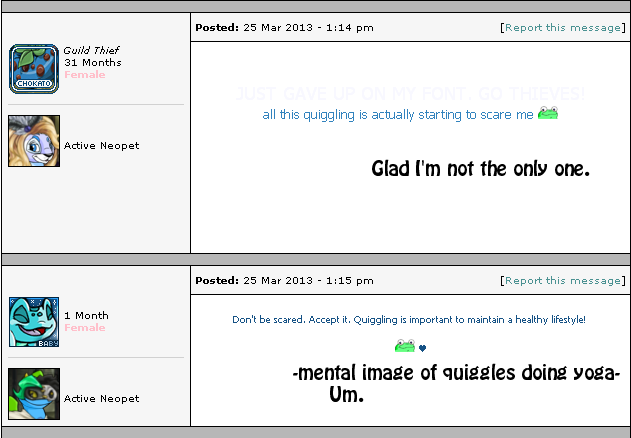 ↓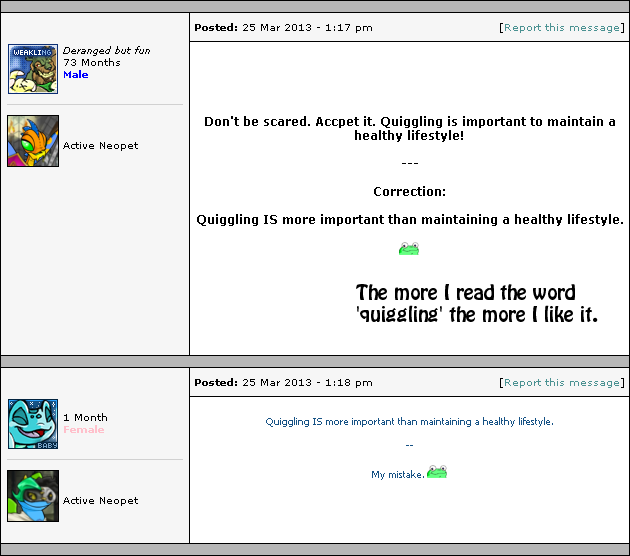 ↓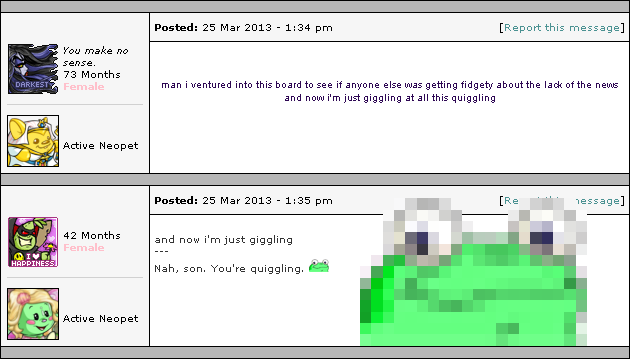 Quiggle more~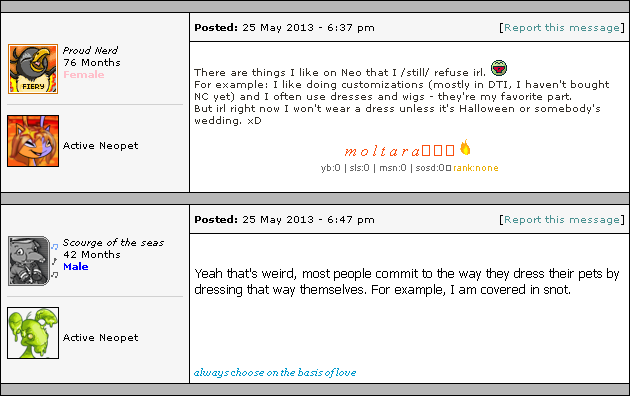 .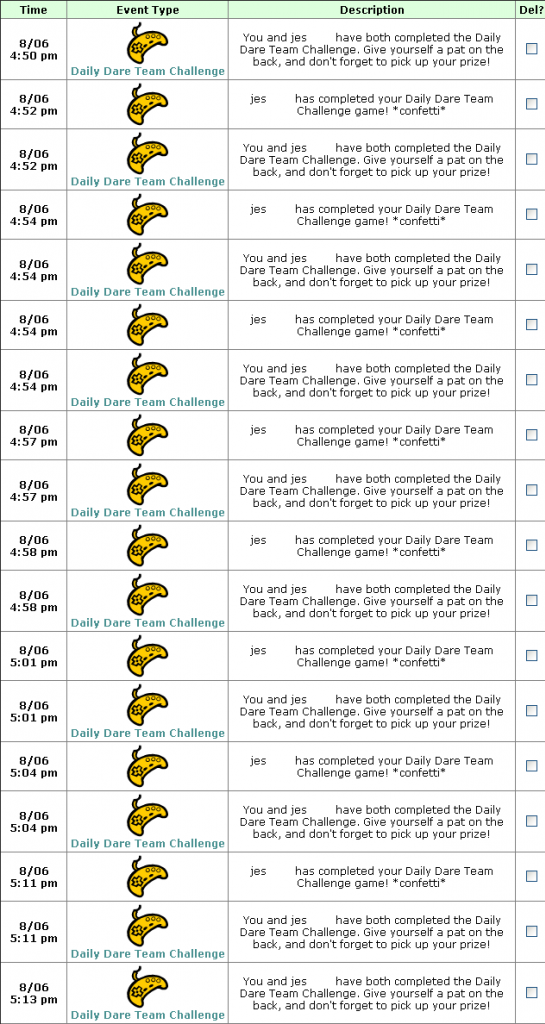 ↓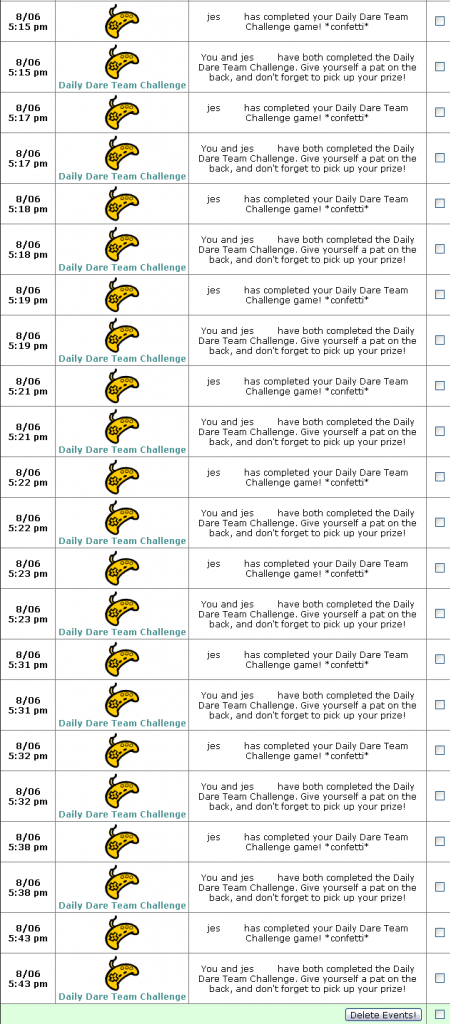 I'm sorry, could you repeat that?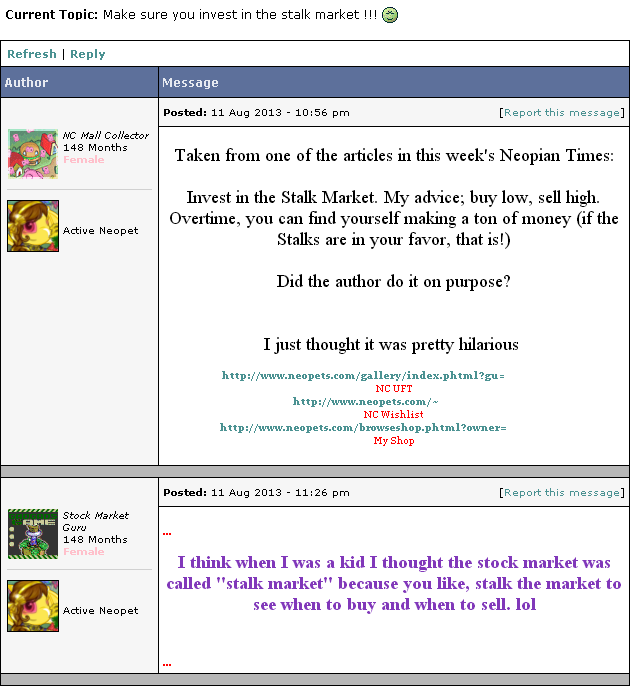 -stalkstalkstalk-
The End
12th Aug, '13: +3 screenies.
25th Mar, '13: +9 quiggles. I mean, screenies.
18th Mar, '13: +3 screenies.
24th Feb, '13: +2 screenies.
13th Feb, '13: +6 screenies. Loving the plot board. =]
25th Jan, '13: +1 screenie.
27th Dec, '12: +1 screenie.
8th Dec, '12: +3 screenies.
1st Dec, '12: +3 screenies.
30th Nov, '12: +3 screenies.
28th Nov, '12: +2 screenies.
17th Nov, '12: +1 screenie.
20th Sept, '12: +2 screenies.
11th Sept, '12: +2 screenies.
2nd Sept, '12: +2 screenies.
9th July, '12: +4 screenies.
26th May, '12: +3 screenies.
19th May, '12: +3 screenies.
9th May, '12: Ditched old screenie page, started new one.
Listed at:
---
(Since 9th May, 2012)
Credits
NEOPETS, characters, logos, names and all related indicia are trademarks of Neopets, Inc., © 1999-2013. Used with permission. All rights reserved. Use of this site signifies your acceptance of the Terms of Use, don'tyaknow.