I was not forced to create this application.
Hi, I'm Julia!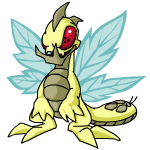 First of all, I think I should introduce myself. I'm Julia, I am a freshman in high school and I have been playing Neopets for as long as I can remember. My childhood pretty much consisted of Neopets, camping, playing N64, listening to Britney Spears, and hanging out with my two older sisters, but Neopets was one of the biggest things in my life. I had (and still have!) all of the trading cards, the board game, the handheld game, and countless plushies. Yeah, I think it's safe to say I was pretty obsessed!

   All of these years later, I still love all of my silly pets and visit them daily. Other than that, my life has, of course, changed a lot since I was that young. I now love performing, singing is my passion and I really hope to sing for the rest of my life. Nothing makes me happier than singing and dancing on stage. I also love school and I hope to go to a nice college in the future. If I can't manage to be a performer, I'd love to teach elementary school. Education is really important (and fun!) to me.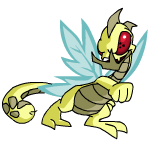 The most important thing in my life is my family. I still love to hang out with my sisters, but they're both out of college and out of the state now, so it's harder to see them. I'm so thankful that my family is as close as it is, I love all of my cousins, aunts, uncƖes, and grandparents. I don't know what I would do without them all in my life. I also have a beautiful one-year-old siamese kitty named Prints, he is my baby boy and I love him so much more than I could even put into words. He is such a sweet little snuggle bug.


Random facts:


Favorite color: Blue. Bright, vibrant, ocean blue.


Favorite season: Autumn for sure! I love the colorful leaves.


Favorite animal: Cats cats cats. If I was an animal I would be a cat!


Favorite food: I have to say it's a tie between sushi and creme brulee.


Favorite place: Right here in Wisconsin. I don't want to be anywhere else!


Favorite hobby: I love to do makeup, it's so much fun.

That's all for my story! Chikapi is dying to tell her's, so I'm going to let her take the floor.

Space really isn't so far away...

   My name is Chikapi. I am 630 years old, but I take on the appearance of a 17 year old girl. 630 is quite young where I was born and raised, but here on Earth it is impossibly old. I don't understand how one could live a full life in only 100 years - it's not nearly enough time. There's so many galaxies to visit, so many beautiful stars to see. Even 1,000,000 years isn't enough time to explore the universe.
Other than time, life really isn't much different here. People still fall in love, children still play. It really seems like wherever you go, home isn't very far away.



I do miss life on Luna, though. The gleaming violet skies and twisting trees never ceased to amaze me, and I especially miss the crystal seas. I lived at the peak of one of the highest mountains, far above all of the loud noises and lights of the busy city below. From that high up, I had the most wonderful view of the crystal seas on Luna. I miss the sweet solitude of my life back home, just me and the soft, clear waters.

Plans

If Chikapi is to join me here, she would be staying here permanently (sorry Chika, no more space travel!). She would live on my main account with Cahie, Cavah, and Steyt, and would become my new battle pet as I would move FaithTaylor505 to a side account. She will receive a full customization (example example example) and lookup (example example example) as well as a petpet and will be very, very loved.

I already have two customizations and a petpet planned!



Chikapi_2000 has a Petpet! Mist the Feloreena
(0 days and 0 hours old)


I truly, honestly would love and cherish Chikapi. Mutant buzz is one of my absolute favorite pets, even when I was younger I thought they were so adorably silly looking and loved them so much. I'm really terrible at expressing my feelings in writing, but I would be truly ecstatic to be the new owner of Chika.

Accounts & transfer info
My main account is hairypots and my sides are:
powerpuffles
cloud90s
slowlytaonce
lemonyaid
I have transfers available for this month or next and I am ready to adopt whenever if I am chosen. I also have all of my pets listed here if you'd like to see them all without having to click around!
Thank you so, so much for reading my app for Chikapi. I really hope that (s)he ends up in a home that truly loves her/him, and I hope that the rest of your day is wonderful. ♡



float
Thank you so much skell for helping me out with this page. It means a lot to me!
neopets copyright