about me
My name is
Angela
. I am a 21 year old Illustration Dropout turned Early Childhood Education student. I live in Canada. While I'm no longer an Illustration student, i'm a supply teacher in a preschool & toddler class, and my favourite thing in the world is turning art into activities for them. I guess you could say, illustration never really left me.
I'm a full time Uni student, I work 2 jobs (one at a daycare and the other at customer service), and am looking to volunteer at a developmental preschool. That's pretty much the main reason I'm on Neo - it's really the one place where I can really just relax. Here on Neo, most of my time is spent on the NCC or PC. I love to trade NC to keep my pets customs looking cute, and I love keeping an eye out for pets with inspiring names so I can build my customs/characters around them.
I keep myself busy on Neo by running some ongoing petpage projects, including a Baby Directory and UC Faerie Directory. I also love making characters for my permies - I currently have some character pages for Aven, Nia, Headspaced, and my 2 UC goals: Alec & a UC Faerie Lenny. The buttons are above. I love drawing and my art is below & on ~Iriebelle.
Irl, you can probably find me skateboarding with my friends, going to concerts, or shopping. I am always wearing crop tops, off the shoulder style shirts, leggings, and high waisted things. And my hair is always in a top knot bun. All my clothes are black and I will only stop wearing black when they invent a darker colour. I do a mean winged eyeliner (I can assure you, i am the queen, it took many years of practice and YES I STARTED WITH THE SPOON METHOD LET ME LIVE). Despite how intimidating I might look just know I'm actually pretty girly oh and i cry at everything. :*
GOALS IM WORKING TOWARDS

TRADE FOR UC BABY KOUGRA


Looking to trade for a male UC Baby Kougra with a name that matches the character on ~Charmsy. The character is based off one of the toddlers in my class. *GOAL ACHIEVED: OCT. 22, 2017 - THANK YOU CAIDEN!


TRADE FOR UC FAERIE LENNY


Looking to trade for a VWN Female UC Faerie Lenny - project page(s) are on ~Gigglz and ~Oopsii.


CONTINUE UPDATING MY GALLERY


In my gallery I collect badly drawn items, pastel stuff, and things that remind me of myself.


PETPAGE MAINTENANCE


As an ongoing goal, I want to keep updating my petpage projects - particular my Baby Directory and UC Faerie Directory.


START A TOY GALLERY


For my side account of baby pets, to match the baby theme. The Gallery will hopefully be called Angelas Classroom. Hoping to start this when I get a UC Baby Koug.


START A CROWN GALLERY


For my Disney themed side, to match the theme. This will consist of both NC/NP hopefully.







achievements (hover for description)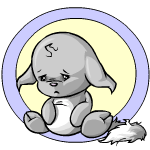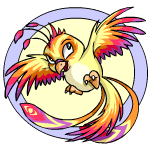 MY LOVELIES
Louise (looeez_xo)
probably my best friend on this site, thank you for always making me laugh and for making this site so hard to quit. :*
Ty (rudeboy1997)
loml, fire of my loins. thank you for always being there for me when i need you the most :*
ZC (ziviacreed)
can't believe how long it's been since we've been friends! ever since i was a np customizer :) thanks for all the board bumps and for making me the nc addict i am today.
Pearl (southernbelle_0710)
probably one of the kindest souls on here - who always impresses me with the amazing customs she can make! thanks for always inspiring me :*
Val (aesare)
my lil cupcake, thank you for always pushing me to keep customizing, for always inspiring me to customize, and for always being down to chat with me whenever we run into each other on the boards. :*
Shannon (shannonnbannannonn)
honestly i hate your username cause i can never spell it. we are just two peas in a pod, thanks for understanding my love for jbiebs and for always being lowkey shady w me :*
Tabitha (daisybaby11)
even though the guild fell apart just know, we will always have each other's backs. thank you for the wild ride!
Raquel (wut_ever02)
one of my best friends on this site! thank you for always finding reasons for me to not get bored of nc customizing with your 500 ideas for invisible pets. :*
Stevi (stevi_smith81)
crazy how long it's been! even though we don't talk too much you are very near and dear to me, thank you for never letting our friendship fade!
Nat (sulfurbutterfly)
you were probably one of my first real ncc friends and i couldnt be prouder of that. thanks for always making me laugh, always hyping up my customs, and for lowkey being salty w/ me :*
Wolfy (stories2btold)
even though ur ALWAYS MEAN TO ME (u were so nice at first what happened), u da best and also u have the best music taste ever. :*
Jess (klover9289)
shoutout to the girl who always puts up with my random pc rants and 900 pc questions, i dont know how you havent gotten annoyed with me yet. :P
special shoutouts also go to: Kitty (arsenickitten), Ned (lobstersigns), Ana (xx_happy_girlz_xx), Marissa (llmac4lifell), Kallie (tinylibra), tiffymew (Tiffy), and a bunch more amazing people I just haven't added yet c:
ARTWORK
My lovely permies~
wishlists
gallery wishlist







cute petpets wishlist







closet






























BOOKMARKS
AFFIES