welcome to my portfolio
My portfolio is my one-stop page for everything I need to keep track of on Neopets as well as some information about myself and my pets for anyone who stops by. This page contains my short-term goals, long-term goals, more involved goals that I call projects, dream wishes that will take years to achieve, my all-time proudest achievements, and a place to track what I'm currently working on in my guild.
My neomail is always open for questions and chatting. Please feel free to
send me a neomail
anytime.
updates
Feb 19:
My February goals have been erased since the month wasn't productive, and I won't be able to meet them in time. Instead, I'm going to look towards March and what I can do during it.
Feb 7:
I updated the progress on my goals, projects, and Aethia section.
Feb 1:
I updated the Aethia section for February and reviewed my February goals. Here's to a productive and fun month!
all about me
Hi there, I'm Heather! I love to play video games with my husband, write, obsess over fandoms, and binge watch TV shows like my life depends on it. I run a small business, an online jewelry shop that has grown to be quite successful. I have one real pet, a Dachshund-Cocker Spaniel mix named Gigi, who I rescued from the local animal shelter.
Neopets has been a part of my life for as long as I can remember (at least 15 years). I love to write for the Poetry Contest and Neopian Times (including stories for my pets), customize my pets, work on my gallery, work towards earning avatars, and collect stamps. I'm the leader of a wonderful, unique account improvement guild called
Aethia
. My neofriends are as true as any real life friends, and I'm very grateful to know them.
My Very Favorite Things
I absolutely adore
Harry Potter
. It was a big part of my childhood, and I'm still just as obsessed with it now as I was when I read Sorcerer's Stone for the first time. I've seen the movies dozens of times, and I re-read the books every so often.
I love to collect
Funko Pop figures
, especially the Harry Potter characters and League of Legends champions. I have some DC characters, Disney characters, and various others too.
I adore
cute stationary
way more than any person probably should. I can't resist buying adorable notebooks, colorful pens, and anything else that would look nice on my desk. I have enough to last a long time, but I'm always after more.
meet my pets
Characters
Amelyne //
gifted healer, a power she uses to bring life and wellness to those around her
Ezulla //
warrior and banished princess of Shenkuu, determined to take back her kingdom
Gigi //
mystical summoner, able to call upon a variety of petpets to aid her
Inky //
pathfinder, able to navigate even the trickiest of areas with relative ease
Zilean //
eccentric sorcerer, stumbled upon the ability to time travel
Korami //
old soul, cursed by a faerie to inhabit the body of a young pet
Maizie //
whimsical scholar with unusual methods of reaching brilliant conclusions
Smedsrud //
vigilante, tackles problems under the guise of Muse
Sonaeko //
elementalist with a fondness for air over all other elements
Stories
A Journey in Friendship
Zilean helps a young Kacheek find happiness despite the obstacles.
Zilean Visits the Faeries
Zilean encounters an Earth Faerie and learns a valuable lesson.
Ezulla the Princess of Shenkuu
Ezulla prepares the toughest battle of her life, taking back her kingdom.
Unique Trophies


my goals
March
-
2018
Reach 65 PC publications
Reach 30m saved towards Golden Shell
Reach 322 avatars
Reach 500 HSD on Clarra
Reach 1,500 HSD on Ezulla
my projects
prepare for charity corner

365 items stored
(181 food, 82 book, 85 battledome, 17 misc)
I'm hoping to purchase and store as many r90-99 items as possible across at least 3-4 categories to be ready for the upcoming Charity Corner. If I'm lucky, I'll be able to earn a lot of neopoints to use towards my goals.
finish my sea shell album

2.6m/45m saved
I started saving on September 30th, 2017. I hope to have enough to buy the shell by mid 2019.
own an uc grey ixi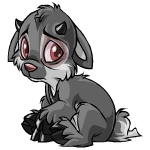 Visit My UC Grey Ixi Project Page
in my dreams
avatars








stamps














gallery












achievements




pets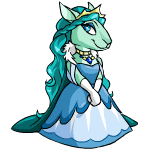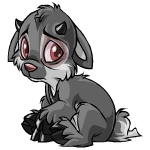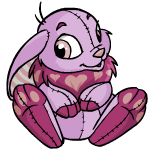 Click Here To Visit My UC Grey Ixi Project Page + Wishlist
my proudest achievements

nt star avatar

nt writer avatar

shenkuu stamp avatar

300+ avatars

40+ pc publications

re-published in 100th pc

400+ stamps

1,300+ hsd on ezulla

3rd place random contest

2nd place caption competition

maths nightmare avatar

500 stamps
aethia account improvement
Challenges
Leader
Eclipse: -
Faerie: Restock 50 items (13/50)
Pansie: +5 kads (0/5)
Month
5/4 challenges (2/2 leader)
Other
Personal: Draw 5 sketches (0/5)
Thief: -
Stock 50 items in shop (0/50)
Duel: -
Year
10 challenges (started at 359)
Monthly Challenge
Stats
Trophy: bronze
Avatars: 3/15
Points (Total): 31
Points (Not Spent): 6
Valentines Sent: 3
Avatars



Tasks
+5 Charity Corner items - 4
+5 SDB items - 0
Upgrade gallery size - 0
+5 items added to gallery - 0
+3 game avatar tries - 0
+3 trophy tries - 0
RS needed collection item - 1
Snipe needed collection item - 0
+50k save for stamp/card - 2
+50k save for closet item - 1
Update collection wishlist - 1
Improve HS in avatar/trophy game - 0
Make collection wishlist - 0
Add an UB to a collection - 0
Add NC item 4+ caps to collection - 0
+5 new items obtained for gallery - 0
+5 items added to closet - 2
+5 stamps added to album - 0
+5 cards added to neodeck - 0
link back
site credits
Content © Heather.
Bullets and cookie wands from crumble.
Textures from details.
All buttons and art link back to their creators when clicked on.
NEOPETS, characters, logos, names and all related indicia are trademarks of Neopets, Inc., © 1999-2017.