9/25/17
Requests have been permanently closed ): I unfortunately cannot maintain the amount of requests that I would like to have, not to mention, it's hard keeping the site updated. Y'all will see me around, but I'm focusing on other things at the moment.
5/8/17
There's some changes coming to MF, mostly due to my being in college and really busy. Updates will be slow and few, and requests won't be open as often. My waiting list will also be shortened to five people. Premades will still appear, but I'm not as active as I used to.
5/19/16
An unexpected hiatus ate most of my time during the past few months, but I cannot resist the AC so I'm back yet again. You just can't get rid of me
+ Layout change!
12/10/15
Hey guys! I hope to have the holiday event up by tomorrow!
+ 1 premade
+ 1 request to be completed
12/6/15
Happy Month of Celebrating! December is really busy for me, but I've had a little pocket of time to do some things around the site! Also requests are still open!
+ Site layout change-- AGAIN! Have some snow! :D
+ 1 premade
+ 2 finished requests
11/15/15
I've been suuuuuuuper busy getting school stuff in, so I haven't been around a lot. BUUUUUT I got accepted to the college I wanted to go to! Yay! :D
+ Site layout change! Pretty soon I'll have to change it over to winter D:
10/15/15
I'm slowly but surely making my way back onto the site, so requests are now open!
9/13/15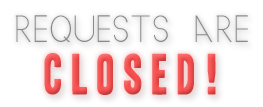 Due to a load of schoolwork I have right now, requests are closed ):
5/17/15
NO MORE HIATUS
Woohoo! I'm back! Starting this week I'm tearing MF apart to make it super-pretty and redo a lot of older stuff, including a few old premades. Also! I've got my Altador Cup fonts back up for the most part--you can find them
HERE
!
+3 requests completed
+
Requests have been re-opened
+3 premades
+Altador Cup font page!
11/16/14
**HIATUS**
Hey guys. So because I have gotten so so SO busy lately and have been neglecting not only Mezzo Forte, but Neo in general-- so I will be taking a small "official" break from MF until I can make sure I will be updating consistently. Thanks guys so much for understanding!
10/13/14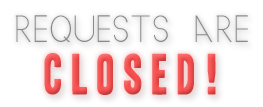 Yikes x2. Let's just say Neo hasn't been my priority lately. So, until I get my junk together, I'm closing requests and possibly going on a bit of a hiatus. Never fear, I'll still be around making premades and stuff.
+2 premades
+requests closed
8/26/14
Yikes! Guess who's back? Remind me to put MF on hiatus next summer when I leave, I had no time at all to update! Never fear, though, I am back for the school year!
+Requests re-opened
+general updates