quick fax
Name: xxx
Age: xxx
Gender: xxx
Nationality: Axxx
Alias: xxx
Occupation: xxx
Eye Color: xxx
Species: xxx
DOB: xxx
Birthplace: Nxxx
Personality: xxx
LIKES AND DISLIKES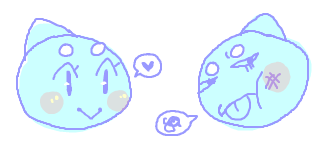 LIKES
xxx
xxx
xxx
xxx

DISLIKES
xxx
xxx
xxx
xxx
F A M I L Y
Oka
TEXT TEXT TEXT TEXT TEXT TEXT TEXT TEXT TEXT TEXT TEXT TEXT TEXT TEXT TEXT TEXT TEXT TEXT TEXT TEXT TEXT TEXT TEXT TEXT TEXT TEXT TEXT TEXT TEXT TEXT TEXT TEXT TEXT TEXT TEXT TEXT TEXT TEXT TEXT TEXT TEXT TEXT TEXT TEXT TEXT TEXT TEXT TEXT TEXT TEXT TEXT TEXT TEXT TEXT TEXT TEXT TEXT TEXT TEXT TEXT TEXT TEXT TEXT TEXT TEXT TEXT TEXT TEXT TEXT TEXT TEXT TEXT TEXT TEXT TEXT TEXT TEXT TEXT TEXT TEXT TEXT


Warient
TEXT ABOUT WARRIENT TEXT ABOUT WARRIENT TEXT ABOUT WARRIENT v v TEXT ABOUT WARRIENT TEXT ABOUT WARRIENT v TEXT ABOUT WARRIENTTEXT ABOUT WARRIENT TEXT ABOUT WARRIENT TEXT ABOUT WARRIENT v v TEXT ABOUT WARRIENT TEXT ABOUT WARRIENT v TEXT ABOUT WARRIENTTEXT ABOUT WARRIENT TEXT ABOUT WARRIENT TEXT ABOUT WARRIENT v v TEXT ABOUT WARRIENT TEXT ABOUT WARRIENT v TEXT ABOUT WARRIENT
Riykuo
TEXT TEXT TEXT TEXT TEXT TEXT TEXT TEXT TEXT TEXT TEXT TEXT TEXT TEXT TEXT TEXT TEXT TEXT TEXT TEXT TEXT TEXT TEXT TEXT TEXT TEXT TEXT TEXT TEXT TEXT TEXT TEXT TEXT TEXT TEXT TEXT TEXT TEXT TEXT TEXT TEXT TEXT TEXT TEXT TEXT TEXT TEXT TEXT TEXT TEXT TEXT TEXT TEXT TEXT TEXT TEXT TEXT TEXT TEXT TEXT TEXT TEXT TEXT TEXT TEXT TEXT TEXT TEXT TEXT TEXT TEXT TEXT TEXT TEXT TEXT TEXT TEXT TEXT TEXT TEXT TEXT


Who am I? Well that's a silly question. I'm obviously Msou, #0110188 of club icarus. Who are you? Really? I have this strange feeling that you have no right to be here. Who told you you could just show up out of the blue, huh?
Oh well, it's a little late for all that now, isn't it? Here's the deal.
A R T
Oooh, look, it seems as though people have drawn me! How cool, I guess. Art's pretty cool, but I prefer photography...
Reference Picture
Would you like to draw me? Well you can find my reff picture right here, I guess. Just click and drag it to your URL bar to make it full size!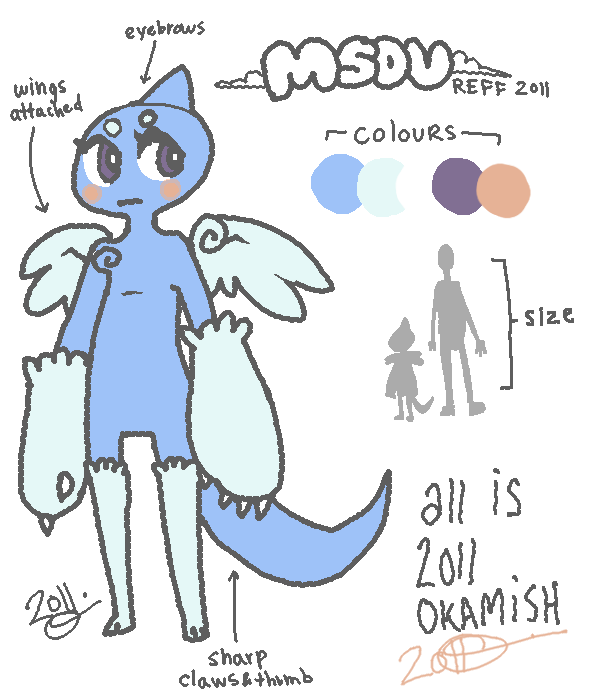 Okamish's Art
This is art that my owner, Oka, drew of me. I will tolerate NO stealing of any kind! You understand me??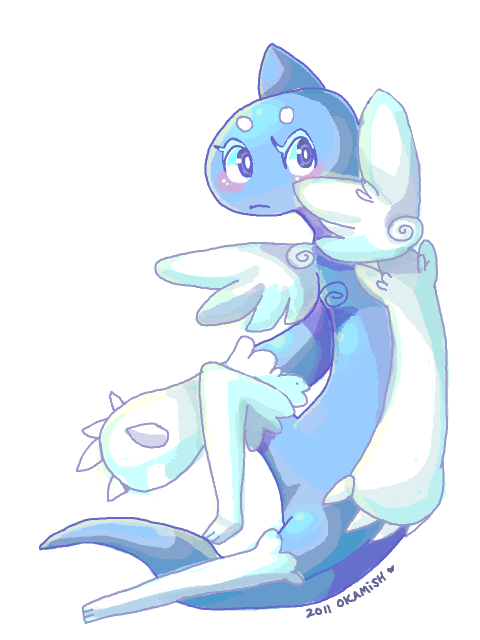 Fan art.
Now here comes the really radical part. (yes, I'm bringing back the word radical)...other people have drawn pictures of me! Whaoh! Crazy, I know. well, here they are!
by vickis_world_is_awesome! Thank you!
What is Club Icarus, you ask? Really? Like I'm going to tell you, of all people.
S H O Y R U A D O P T A B L E S
STATUS
requests-Open
trades-Open
While you all are waiting for the actual petpage, I just have some adoptables for you. READ THE RULES. I know if you've read the rules, so follow. Okay? Okay. Lots more coming soon.
1. DO NOT REMOVE MY NAME/LINK AND CLAIM THEM AS YOUR OWN AND/OR CHANGE ANYTHING. If you do that, you're just dumb. And stupid. So don't. I'll find out.
2. DO NOT ENTER THESE IN THE BEAUTY CONTEST. I look at the beauty contest to vote all the time, so I suggest you don't.
3. If you want a custom, neomail me politely with this form-
NAME OF PET- _______
REFRANCE _________
RULES CODE- _____________
The rules code is this. "Eggy-weggs and steaky-wakes"

That's it! Enjoy! NO REFRANCE, NO CUSTOM.
I WILL DO
Change Eyes
Wings
Chains, neclaces, and braclets
I WON'T DO
Multiple heads
More than three tails
Excessive clothing (Pants, dresses, etc)

Normal Colours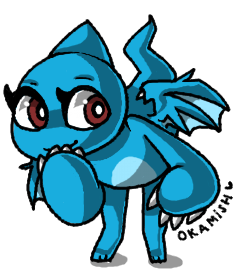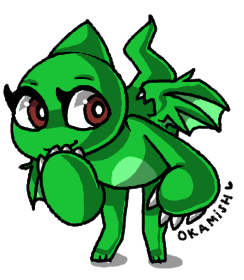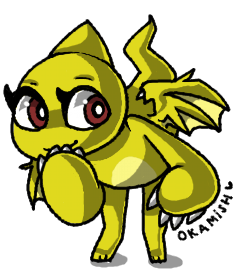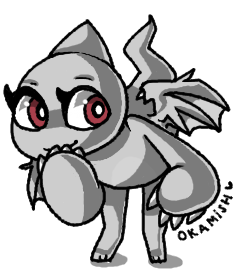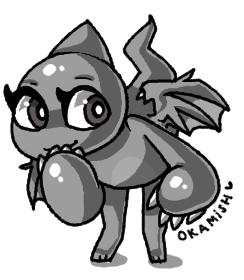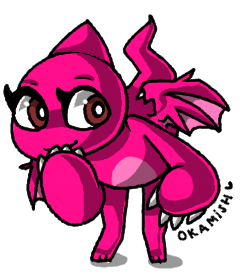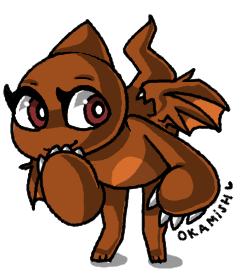 Customs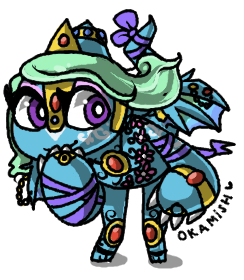 Taikavoima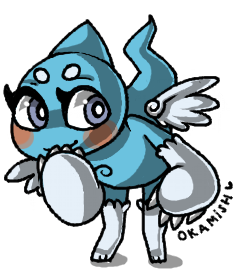 Msou


Siquea


Micka713

Customs done of Msou
Link back?

Links to others!
okamish's other pets



other's
if you'd like to trade links, please feel free to neomail oka! I'm sure she'd be more than happy to!




Disclaimers
All art and text is copyright 2011
okamish
unless otherwise stated. Stealing will result in Instant freezing.
thanks to
Zeawn's tutorial page
for helping me with the HTML!