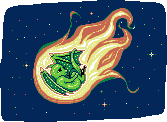 You fell.
And it was not hard, and it was not harsh, but still you fell and as you did quick tumbles and somersaults you struggled with your new form and these new wings.
And soon you could feel something around you and as you craned your head beyond the streaking light around you, a trillion stars giving their sorrows to see their sibling cast down, like others before.
If there were no pressure around you, you would have given your sorrow too, the way you used to flare dangerous heat that would curl around your spherical form.
Your wings begin to unfurl! And you have mastered this art called breathing! You could not before, and as you begin to be able to discern patches of land from each other a force pushes you towards a large swath of forest surrounded by water on most sides.
The sibling that grasps (and is softly held) by this rock-cradle smiles their grace down upon your wings. They will be the closest of them all until the end of your days.
You hear a faint susurration through this air; their voices do not carry well through this medium. It seems you will only be able to hear them at the quietest of places.
These are trees!
The swath turns into a green sea, rapidly approaching. You put your blind faith in the heavens to guide you somewhere where you will not suffer.
You can slowly see brighter patches of green! It seems that you are not coming from above, but sideways, and you are graced with the view of wobbly circles of brighter green among dark green.
You will brush the tops of these trees soon, their spikes frighten you, for they are a shape you have only seen around your siblings. A crown of their might.
You hit branches, leaves, more branches and snap them off as you curl into an even tighter ball, until finally you hit the mud of the rock-cradle and you slide against it until you are bounced of a tree and subsequently sent to your final resting place.
Your breathing evens out, and you master it again.
In this in-between, you imagine you can hear the roar and thunder of all of your siblings. You shut your eyes to the noise of a trillion final tears; the stars live long lives, and cannot afford grief.
The closest sibling shines their benevolent grace upon you.
It is only years later, that you realise the Sun is not a sibling.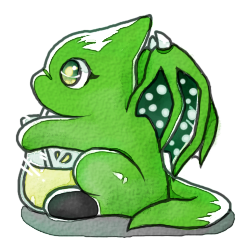 They tell you that you were an adorable and obedient baby.
Your parents idly tell you between nights little stories about your childhood, long lost to the ambiguity of age and time.
One especially hot summer, when they were entertaining half the town in the clearing encasing their cottage you had managed to clamber onto one of the picnic tables brought by guests.
As your mother rests in her armchair by the fire, and your father works at the table, setting up the plates and cutlery they share a quick smile.
After conquering that hurdle, and gingerly stepping over long-forgotten wooden plates, you found a precious gem. One, untouched glass of lemonade amidst the wreckage and ruin.
Your parents giggle a little, and add that if it were not for the wonderful music, and lively dancing they would have stopped you from committing your crime.
After eyeing it a little, and testing the grip of the glass, you had (supposedly) started to glug the entire thing down, attracting the concerned attention of nearby party-goers, and making your Aunt scream in fright!
This is punctuated with a tickling from your father which you quickly dodge by jumping out of your seat and running to your mother. She comfortably situates you on her lap.
They had a good laugh about it afterwards, although they say your tummy was a little sore for some days afterwards on account on the quantity of drink in your stomach.
You recall nothing.
You say nothing.
The fire flickers on.
They tell you that, when you were a small child, you asked the oddest questions.
When were you going back to the sky?
Why was the sun not your sibling?
Could one possibly fly high enough to touch the stars and sky?
You remember nothing.
Incessant questions from a child are after all only harmless questions, and you are sometimes left alone.
Eventually your mother leaves you. Your father follows. You are left to contemplate the fire spitting in their fireplace alone.
folium cecidit et iam putrefacit
The night winds begin to pick up. The cold that comes from the north is freeing and welcome against your skin. The blue wildflowers that grow outside your parent's cottage sway heavily, but otherwise survive the contagious joy of the winds.
It will be winter soon, and with winter comes sickness.
sidenote can she fly anymore??? maybe she's too heavy now but when she was a child she could
The village is not small, and there are plenty of healers to go around but Poysion has a 100% success rate! Due to her odd character she isn't really trusted, so the others still have business.
maybe we can go into the village once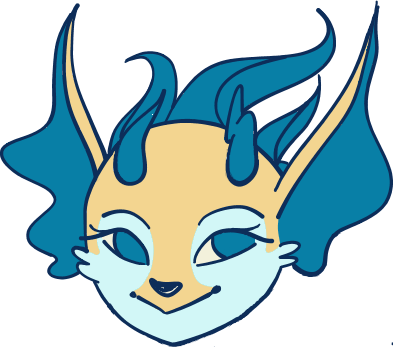 This is Sunbond. Origin of progress and magna mater to all stars bar the one that feeds Gaia.
She is also your creator.
When Sunbond stole the second sun, the gods tried to destroy the moon she put in its place, but only a million shards of magic would fly off; they were of a different magic to the gods, and consumer each other and only by the power of the gods were they even able to take a bit off
In a sense, you have four parents, the sun that shines its grace down upon Gaia, the moon that guides the lonely nights, the Celestials and Sunbond.
Sunbond will occasionally come and make use of your little cottage in the woods.
She is not very motherly.
carthage delenda est
Tekyre comes once more.
You do not know exactly why she continues to come, she tells you she should not have to keep repeating herself, and that it's rather backwards that an angel has to keep asking a lowly star where her mother is.
You tell her again and again that your mother has gone somewhere, and your father too.
Both your magics push and pull at each other, filling the void the other causes, cancelling each other out.
She cannot force an answer out of you, and you cannot compel her to leave.
A true stalemate.
The snows are harsh in the winterlands; the second sun must be returned Poysion.
I am part of the second sun?
Yes, but not the part the world needs.
The world needs healers, does it not?
...
Some days, when a certain scent finds its way up from the cold south, and a chill sets in, you wonder if she is talking about Sunbond.
In her dreams, she is always falling, falling, falling. She wonders if she could recognise herself even if she were a different colour, a different person entirely.
She does not know.
Poysion's Shoyru Adoptables
Please link back to /~poysion, do not remove watermark, custom trades are open, colour requests are open, don't use in contests, for more rules go to
Confectionery
. Listed in alphabetical order.
Makeable

Baby


Christmas

Blue

Brown

Gold

Green

Grey

Invisible

Jelly

Mutant

Pink

Purple

Red

Shadow

Silver

Snot

White

Yellow

Zombie

Custom
Tamagiru
Art from others

From Silver

From Beyond The Batter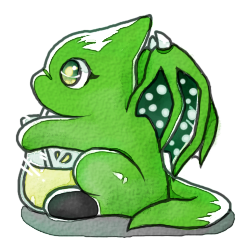 Milaza made this, thank you!
From
Ashe!
Again, thank you all! :D
OLD THINGS LIKE STORY OH MY
SHE LIVES IN A FOREST, SHE'S A HEALER THE END
jk, she goes around collecting a lot of ingredients for her potions too, oh my!
Name:
Poysion (ˈpɔɪ-z(ə)n)
Gender:
Female
Species:
Shoyru
Birthdate:
I arrived here from the stars on the 21st of December
Age:
I'll never know I think
Eyes:
Green
Family:
The other lantern keepers I guess, though I've never met another
Friends:
Tekyre
perhaps.
Traits:
I'm not sure what to say here
Personality:
Genial mostly, shy, sweet
Clothes:
Dress with a smock and hidden pockets
Legend tells that, in the sky there are these stars, hidden amongst other stars in the night sky that are in fact, wishes. These wishes are kept in lanterns which are guarded by a lantern keeper. The lantern keepers sails along a sea in the sky that is only visible to them. Should you wish upon a lantern keepers "star", the wish would come true and the lantern keeper would be reborn into Neopia.
So like magic that is magic enough to become a person or something, need to clarify.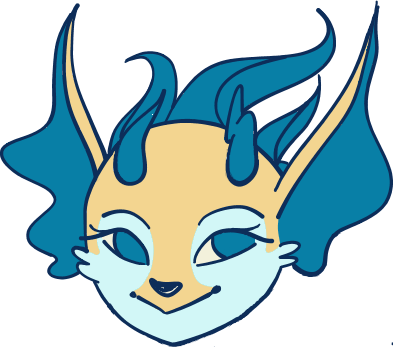 Sunbond, origin of all that is kind and mother to the stars.
Ah... Sunbond. Origin of progress and mother to all stars bar the one that feeds Gaia.
This is my inadvertent creator, Sunbond. She occasionally comes for shelter.
When Sunbond stole the sun, shards of it shattered and created the stars and the moon we see today. So, she is my mother, and I owe her the help for my creation.
Headshot art by me, don't steal!
The sun was the source of a different kind of magic than the Gods'. They are mutually destructive, each eating away at the other until no magic can been used by either the Gods or the type cast by the moon and Primordials.
Tekyre is hunting Sunbond down, to regain the sun and bring power back to the gods.
Sunbond is not a very good mother; she cares only for her own existence. Poysion does not realise this, Tekyre would have cast Poysion away long ago if their magic did not eat away at each other.
Eventually her village will wither away ;-;
The petpage will revolve around village and sunbond visiting then Tek visiting
Lives in a hut in a clearing next to a river, if you go upstream you reach the small town?
aliquis latet error


Other forest dwellers/healers/potion makers:

If you want to exchange links neomail me! I'll take people with the same theme or neopet species; remember I really really want to link to you! ;)
All coding by Sunlit, most pixel art by Candy, do not steal.


Quote from Alan Watts
aliquis latet error | 'Some (other) trick lies hidden.' (Vergil, Aeneid II 48) Aeneas retells the Trojan war; guess what he's referring to ;) Many ways to translate this I think.
folium cecidit et iam putrefacit | A leaf fell and it is now rotting.
carthage delenda est | 'Carthage must be destroyed.' The Roman senator Cato the Elder reportedly ended all his speeches with this, it's rather funny.
it seems to me that as trees
grow
the darkest things they'll begin to know
Background from Mariposa
About the instability of memory and memory isn't bound by time either! she probably remembers things in the wrong order. (ZAYN ‒ Dusk Till Dawn)
Maybe she has to face the villagers woooot