Welcome to Buzz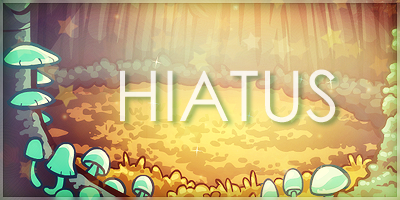 Banner from The Lunch Box
Welcome to
Buzz
, a site designed to help you make neofriends. Buzz was created by me,
Alia,
on November 6th, 2013. I created Buzz because I know there are some lonely people out there who need a friend. Buzz was also created because I like meeting new people, and I hope you do too.
If you have any questions, comments or concerns, please neomail me!




Create a profile!
Thanks for being interested in becoming apart of Buzz! Before you go on with everything, we need to go through a few
requirements
and
rules
first.
Rules and Requirments
Buzz is a place where you get to make neofriends. If you are busy and don't feel like having people neomail you, you can change your neomail status to on or off!
If I figure out that you are being disrespectful, your profile could be removed with or without notice.
Every person can have a profile picture! The rule about the picture is that is has to be neo-appropriate. If it is not a neopets image, please post it on a petpage.
I prefer if you link back to Buzz, but it is not required. It is your choice!
Please credit where you got your profile picture from. For all profiles, if you click the profile picture, it will lead to the creator!
Now since you are done reading the rules, you can now create a profile! There is a sign that states if you can send in your profile or not, most of the time it will be
open!

Update Panel!
Is your profile out of date? Well, this is where
The Update Panel
comes in! All you need to do is send in the correct form on what you wanna change. There is an extra change just in case you are a year older, or you switched main accounts.

Changing Profile Picture?




Changing Neomail Status?




You decide what to change


Extras!
Vouches
Here are just a few words from the nice people who like and support Buzz.
Knowing Alia is a real pleasure, she is an active and outgoing neopian, and when I found out she'll be opening BUZZ, I was very excited! Nope, she didn't disappoint me. This cute little site is a great opportunity to meet other neopians, and in no time, I am sure the site will be well known around neopia. If you haven't created a profile yet, you are missing out! c: This is perhaps the most promising site of the month. GOOD LUCK ALIA! ~ Hugs,
Madame
Fanmail
I have no fanmail yet :(
Extras!
FAQ
Welcome to Buzz's FAQ. Please check to see if we have the answer to your question.
Q:
Is Buzz a dating site?
A:
No. Dating sites are not allowed on Neopets. This site is a site to help you make neofriends so you won't be so lonely. I would never try to do something to break neo rules.
Q:
Can I just send a neofriend request to someone?
A:
It would make more sense to send them a neomail and get to know them first, or they might think you sent them a random friend request, which some people don't like.
Sitely!
Credits
Event!
Buzz's First Ever Event
Welcome to Buzz's First Event Ever! I hope to have lots of people participate! Keep on reading to find out what the event is.
Buzz's First Ever Event will be a little I-Spy. I will hide a pixel somewhere on Buzz and all you need to do is screenshot it and show me where it is. Once you have a screenshot, you can put it on a petpage to show me. Since you have found the pixel, you get your name written below!
Also, one person from that list will receive a banner created by me. You can see my examples here.
I have a very nice friend of mine who is willing to make one petpage layout for someone, but only if you really need one and have found the pixel! If you do not need a layout, than I will still make a banner for the winner.
The Pixel You Are Looking For

Pixel by Hayley's Stuff

Who Found the Pixel?
1st ~ Rita (sacloe3697)
2nd ~ Annie (etrebelle)
3rd ~ Joyables (excalibur_joy)
4th ~ Monkey (beatle_stripe)
5th ~
6th ~