Welcome to Infinity, a graphics site by Kathleen! Infinity provides various backgrounds, icons, signs, banners, layouts etc. I try my best to make them, and I cannot spend too much time on them, so they will have some imperfectness. I highly recommend you stay here and browse through the graphics! Enjoy your visit, 123_girls_go! :D
P.S That face on the "Welcome" sign is definitely NOT a sad face. I guess its so small it can't capture it's smile.

Counter started March 5, 2012.
Updates
D/M/Y

21.12.12
Made two blogs; Infinity Galaxy & Sparks Fly

20.10.12.
Made the new layout! So proud! :')
FAQ
1. How come the links for the contents are named weirdly ( ex. #giraffeg 'visit glitters section if you don't get it then look at the address bar. :D )
Well, first of all, it's to prevent people who hadn't read the rules to come sneaking into my graphics. I love MY graphics and I don't want anyone to steal them.
2. Why don't you take screenshots of your layouts?
I don't know, whenever I need screenshots of them I'd be like "oh my gosh." but when I have an opportunity to take a screenshot I ignore it and say, "Meh, I don't need to," then 5 months later, I need a screenshot.
3. Teach me how to make graphics and layouts?? Please?
Yo-utube account; lovedinosaaur12 , I also have a video of me editing some stuff with gimp (':
1. Do not steal or edit my graphics. You may edit the fonts and such of my layouts. You may change the banner and whatnot.

2. Do not steal. Please, I made it, not you. So don't go around saying , click the , beside please. "I made it, please don't steal.

3. Always put credit, either link or text. Unless I say not to, which is very uncommon. Click agree if you did not read the rules.

4. If you see anyone stealing anything please neomail me.
AGREE ~ DISAGREE.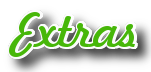 About Me
Toy Box
Link Back
No buttons currently :L gonna have to make some requests. Please NM me if you see any button req. sites. Thnx. :D
For now, just link to me in
text
.
Sister Site
No sister site yet, please send me neomails if you'd like to be my sister site!! :D thanks.
Affiliates