A light blue xweetok with purple stripe and hair and colorful wings works in the gardens of a beautifully kept glade. Her hands work diligently, knees covered in dirt, although she does not seem to mind. You walk up to her with curiosity, and as she notices you she sits up, wiping her brow with her forearm, smiling.
Hello there, stranger!" She says to you, "Have you come to enjoy the shade of the glade?" She asks. You nod, as you sit in one of the benches closest to her.
She grins, "My name is Saydnn." She says, with a flutter of her wings. "What's yours?"
guest." You answer. "Do you always work here as a gardener?"
She laughs, "No, not really, but I like working with flowers and this place needed someone to look after it. I'm not really from Neopia, you see..."
And thus you settle down to hear her tale.

Name: Saydnn
Age: 21 years old (85 neopian years)
Species: Xweetok
Color: Faerie
Birth Place: Valhalla
Rank: Cherub
Personality: Spontaneous, cheerful, flighty.
Family: None living.
Mate: Vietarent
Weapon: Multipurpose staff


Saydnn is a very cheerful, friendly xweetok who enjoys making friends with everyone she meets. A natural chatter, she loves talking to others, and sharing stories, events and whatever gossip she may know.
In her younger years, Sayd was known for being quite a man-charmer, using her natural beauty and charm to make males fall for her, and then use them to help her out in whatever tasks she might need done.
She's settled down since she graduated the academy though, and has become a confident and very trust-worthy friend. Always worried about the well being of others, she is quick to stand up for her friends.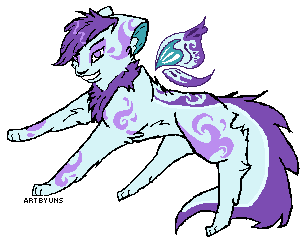 Long section I don't feel like writing about all that's happened to Sayd.

A gift from Aditeya when I turned 18, Treiss is a fun little pink ona, a male that doesn't think colors have anything to do with genders. He's a very interesting companion, always one for mischief, but also worried about me and my health. We get along pretty well, and he thinks of himself as the 'male of the house', caring that no one tries anything inapropriate with me.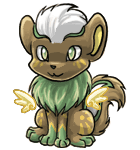 Aditeya: I've know her since we were kits playing in her large backyard. We've been close friends forever, and she's the person who knows me the most, and I'd say the same about how much I know about Adi. Of completely different temperaments, Adi is soft-spoken and shy, but works very hard at all she puts her mind to. She was orphaned at a much younger age than I was, and grew up with her uncle, a seraph called Sorath, whom I grew to see as a second father for myself also.

Rent: Another childhood friend, Rent was the third spoke of the wheel. Since his parents died in the same incident that took Aditeya's, he spent a lot of time with her, in the care of Sorath. He's a master of illusions, and loves to play pranks, but cares deeply for Adi, and I'd like to think he cares for me as well. The tree of us are more siblings than friends.

Onathria: Adoptive sister to Vietarent, I met her after we were already together. She's a quiet, diligent nurse of great talent, who enjoys reading quietly under the shade of a tree. She's a very good person with a wise heart who cares for everyone she meets. Vie is very overprotective of her, and because of that she doesn't have many male friends, with the exception of Tlau, for whom I know she feels more than just friendship.


I met him by chance, when walking along the edge of the lake of the Xweetok Forest. I was alone at the time, since Adi had been taken to the hospital, and had been worried for my own safety due to a demon following my tracks. When I saw him, and realized he was an angel, and a soldier, I immediately used my charms to have him help and protect me. He was corteous and kind, and immediately worried about my well being.
It wasn't long after we spent some time together that I began feeling more than just friendship, and after many adventures together, we finally realized we both felt the same way.
I know we've had a lot of tests and trials, but I think we've been able to solve them all, and stay together. We both worry about each other, and protect ourselves, and our friends, from any danger that might try to break us apart.

My secret passion is gardening. I enjoy working the earth, and planting and caring for flowers of all types. At home, I have a small garden in the backyard, filled with all types of flowers and bushes, carefully tended to with all my love. I can spend hours there, making sure they have what they need, watering, weeding and getting rid of any pests.

By taking and using these adoptables you agree to the following terms. If you are found breaking any of them, you will be warned once, then reported to Neopets.
Do not edit in any way.
Do not save to your own server.
Do not enter in any type of contest
Always link back to this page.
Do not take a custom that is not made for you.
Customs are: CLOSED.
Normal Colors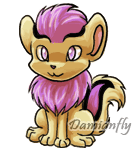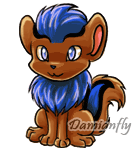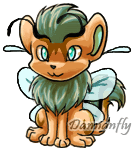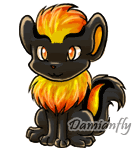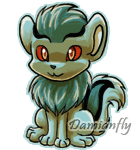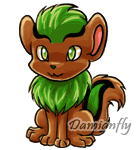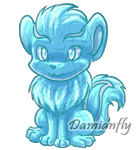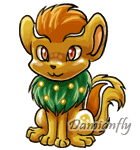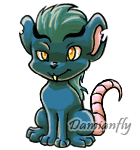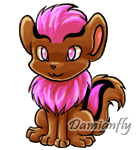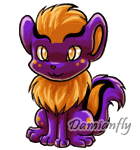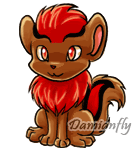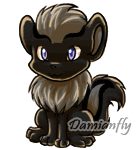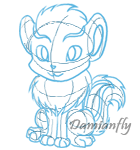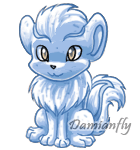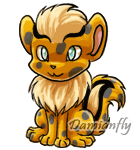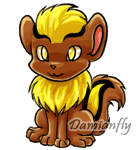 Customs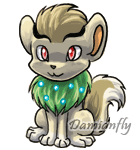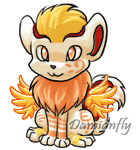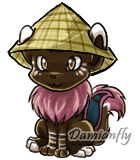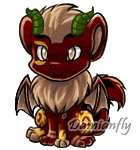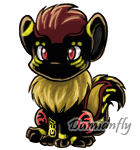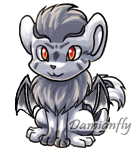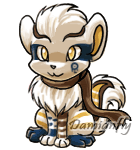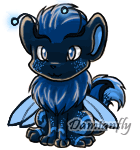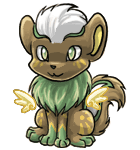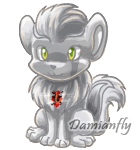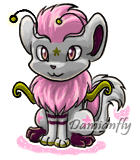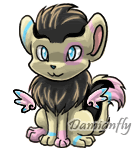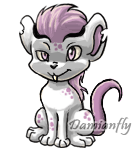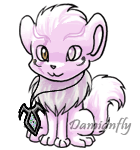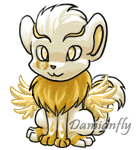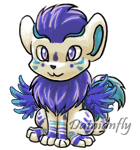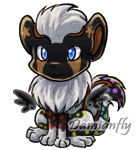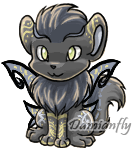 Thank you for these beautiful gifts!

Well, I suppose you have to leave now! I hope you had fun, and come back some time, to hear more of my adventures, or share with me your own. WHy not take this little quilt patch with you, so you can find me easily?