Since planets, in their understanding, were composed of a fiery or ethereal matter having little or no density, they could quite easily rotate eccentric to the Earth without becoming off balance. However, the Earth was obviously made of the dense elements of earth and water. If there were a single Earth revolving at some distance from the center of space, the universe's center of balance would not coincide with its spatial center. Since this is the point towards which things fall, the Earth must have a counter-balance of the same mass or the universe would be flung apart. This problem led Philolaus to develop the idea of a Counter-Earth, a second, flat Earth, identical but opposite to ours in every way.
Counter-Earth. What's your opinion? Is there an identical you on a different Earth, doing and saying, thinking and feeling, the exact same thing you are? How do we get to this Counter-Earth? Has anyone from our Earth ever been there before? So many questions, so many unanswered thoughts. Well, that's about to change. Welcome to Sybian.
Vena sat at her desk, going over notes, cramming her head full of information she need to know if she wanted to get into her choice college. Her dim lit desk hurt her eyes, and time after time, she had to take a break and rest. Formaldehyde and acetic acid have the same empirical formula, CH2O she thought to herself. She went over and over every line on the page until she had it memorized, or until she could remember key terms. Page after page, chapter after chapter she did this, until it became too much for her to handle. Reading the last line on the page, A counter-earth is a planet that shares Earth's orbit but is on the opposite side of the Sun and therefore cannot be seen from Earth, (the "from Earth" part had been covered in ink marks) Vena turned around to turn off her light. Well, she would've turned off her light. If she wouldn't have collapsed in unconsciousness.
Her head was throbbing, a stream of drool had been dripping down the left side of her face, and her balance had been severely damaged.
Vena? Vena darling where are- Vena! Vena, why are you sleeping on the floor?
The voice floated into Vena's mind, registered as Vena's mother, and after a few seconds Vena raised her head and cradled her legs in her arms in a fetal position. Vena's eyes opened slowly, taking in the bright light the shone down on her face illuminating Vena's bright blue eyes. Vena cringed as the eight shone perfectly into her eye, and rolled over to face the ground, head still throbbing.
Vena, I know you're tired, but it's time to go to The School!
said Vena's mother in a rush, and at this, Vena woke up. School? For Vena, school had been over with for about a month now, her Summer break was in full swing. And 'The School'? Why would her mother call it that? Vena dismissed this, and slowly got up, stretching out many times and grabbing onto her desk to help her stand up. She must have taken a really hard fall. Wait, the fall. What was that from? Vena thought she just must have been really tired, and collapsed.
As Vena slowly made her way to the door, she heard her mother calling her some more, and shouted back, Mom, I don't have school! It's summer! Thinking this response would suffice, Vena hobbled back to her bed, grabbing anything and everything to hold her balance, and fell face forward onto her bed. Vena had only a few moment of pure bliss before she heard the angry footsteps coming towards her room. Vena rolled her eyes, though no one could see, and braced for the coming impact of her mother's shouts.
She waited, and waited, and waited, yet the footsteps had stopped right in front her door. Vena lifted her head and turned towards the door. There stood her mother, her face completely expressionless, staring at Vena. What? said Vena cautiously, not wanting to anger her mother any more. Get going to The School, immediately. came her mother's response. Her mother then turned and went down the hallway, ignoring Vena's reply. it's summer, and stop calling it 'The School', you can just call it school! Vena shouted to her mother's ignoring back, tones of fury heavily arising in her voice.
Later that day, while Vena hadn't gone to school, her father arrived home. As he walked past his daughter's room, he stopped in his tracks, and peeked in her room. Hey dad, what's up? said Vena, glancing up at her father on a normal occasion. The house had been empty except for Vena since her mother left earlier that morning. Her father stood and stared at her, just like her mother had earlier that morning. Why are you here? Why aren't you at the school? What if the Elders recognize, and come down here for punishment? Do you realize what you've done? How much danger you've put us in? replied her father in a flat and toneless voice. Vena, sitting there confused, was unsure if he was joking and unsure of what was going on. Vena, making no reply, sat there looking at her father, her father stood there staring back with an extremely worried look on his face. After a few moments of awkward silence, Vena spoke up, Well, dad, it's summer vacation, so there is no school. Who are the Elders? Why would I be in danger?Vena's father dropped his briefcase mindlessly, and his jaw dropped. Vena because even more confused, Dad, is this a joke or something?
Vena's dad closed his eyes, and looked at Vena. Vena, why would you ask if this was a joke? You're in serious danger. Why would you do this? Do you know where you are, what your name is, have you forgotten everything? Vena replied, and with a laugh, said, Apparently. No, I'm Ghiovenca, Vena for short. We live on Earth. You're my dad, you just got home from work. Mom should be home from work shortly. Also, it's summer. Stop telling me to go to school.At this Vena looked back down at her book, thinking the whole fiasco was over. But, oh how it wasn't. Earth? What is Earth? No no no, we live on Sybian. came Vena's father's slow response. Vena jerked her head up. Sybian?
Vena jumped out of bed, her brutal headache being put on hold for this major news. Vena's father nodded, turning around keeping his eye on Vena.
Stay here while I think of your punishment, and what to do if the Elders come.
said her father as he turned and left the room.
What are elders? Why should I get punished? What the heck is Sybian?
shrieked Vena running after her supposed father. She wasn't quite sure of anything anymore though, so, he wasn't her father to her. But here in Sybian, he apparently was.
She jerked the door open, and ran out into the street, but came to a quick halt as everything outside took registered in her head. It looked normal at first glance, the wind softly whispering to the trees, branches swaying back and forth like in a tango, but the sky. The sky was pitch black, all the stars showing, it was beautiful, but creepy. The moon left a soft glow on everything underneath it's vision, making everything spookier than it already seemed. But it was the middle of the day, around three in the afternoon. Why would the moon be out? Vena peaked her head back around the door, looked at the clock, sure enough it read '3:12'. This isn't right... she whispered to herself, slowly backing up for the eerie landscape. Closing the door behind her, she ran back up to her room. Okay, okay, this all started when I fell asleep, or collapsed, or whatever happened. What was I doing before that? Argh, think! I was...studying! I was studying! Vena ran over to her desk, throwing off piles of paper, digging, searching for the book. Flipping through pages, her eyes scanning over page numbers, she finally reached page 697. She read the last sentence again, A counter-earth is a planet that shares Earth's orbit but is on the opposite side of the Sun and therefore cannot be seen from Earth. Wait. A counter-earth is a planet that shares Earth's orbit but is on the opposite side of the Sun and therefore cannot be seen from Earth. Was this, was this a counter-earth?
Vena's hands trembled as her head raised in realization of her location. How did she get to this counter-earth? She heard the door open again, and knew instantly it was her father, or counter-earth-father. The footsteps grew closer and closer, and Vena grew increasingly nervous. Vena, shouted the counter-earth-father. When he turned into the room, he saw Vena's room, without Vena.
Outside her bedroom window, Vena sat, holding her breath, and holding her textbook in her lap. He heard her fake father's angry words from inside, and as they slowly faded away, she let a deep breath out. She opened the text book back up to page 697. She wiped her hand slowly over the page, curiously thinking about counter-earths, how she got here, and what was going on. She knew what it was now, a counter-earth, but she wondered how she got here. She certainly didn't like it, it was weird, and creepy, and it seemed a little too controlled for Vena. Vena's thoughts stopped here though, she had passed out unconscious again.
A soft cloud comforted her head, an angel-like creature cleaned her off, and a harpist sat there playing gorgeous music for Vena. She was in Silovai, the capital of Sybian. Ah, you've woken young one. a soft and gentle voice glided into Vena's thoughts. Vena's headache was gone, she felt completely rested, and took no time in sitting up, sitting very comfily in the clouds. Where am I now? What is this, a sub-counter-earth? replied Vena with a bit of attitude win her voice. The beautiful woman who initially spoke to her stood up and laughed, slowly and gracefully walked over to Vena, and sat back down next to her. Child, how did you get here? she said, laying an arm around Vena. I don't know! You tell me!! i was studying, and poof, all the sudden I wake up in some messed-up dream! But it isn't a dream... IT'S REAL! shouted back Vena, clearly upset and frustrated. I'm Krynia, you must be Vena. Short tempered, stubborn, proud. Yes, you're her.said Krynia with a nod. Vena could now put a name with the girl. Behind Krynia another girl, slightly younger, walked up and introduced herself.Hullo, I'm Jibf. Flower Faerie. Now before you say anything, let me warn you, there's much you don't know about flowers. Jibf finished with a laugh, and walked away, into the mist behind the clouds. Aren't there going to be three of you? Ya know, like the Three musketeers or something? I know it's not just you two. said Vena cautiously. Krynia sat there nodding, looking at Vena, a slight smile on the ends of her lips. That's why you're here dear. replied Krynia, as she whisked Vena away.
Why would you need me? said Vena in shock. That's why you're here! You're our 'Third Musketeer', or whatever you said we were. You're the new ruler of Earth Relations. But you can live here in Silovai with us. finished Krynia with a grin.
Vena now lives in Silovai with Jibf and Krynia. She stays in contact with her Earth family easily, because of the time zones connected with Sybian and Earth, but that's an entirely different lesson. She governs nicely with Krynia and Jibf, and has become quite accustomed to their style of life. She considers herself a full-blooded Sybyite Ruler.
She figured out how she arrived in Sybian. The lead Sybyite Scientist created a special ink mixture, which they splattered all over page 697 of Vena's book, and away she went to the counter-earth known as Sybian!
And that's my life story young one. As you finish listening, Ghiovenca stands up, winks, and walks off back into the clouds.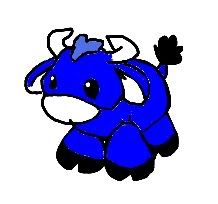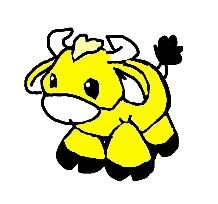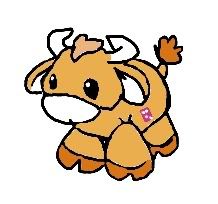 Customs