WELCOME ALL
Hello Friend, My name is vuaghn. Im a white Kyrii. Feel free to wander about my house, OH but please dont touch any of my books without asking me, Im reading quite a few at once...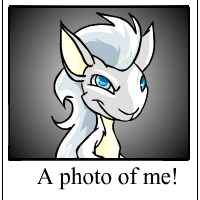 This is a header
This is section two.
SKETCHBOOK
occasionally ill upload some pages from my personal sketchbook, just for funsises~

NEOPETS RELATED ART
The Reason this page is here! Ill try to upload as much s possible

NONRELATED NEOPETS ART
Even though this will be updated less frequently, i still upload some occasionally

PICK UP
Pick Up your requests here:)

HOW TO USE:
1) Right click YOUR picture and click "copy image URL
2) Insert the URL in this code (change the [ to the arrow things!) [img src= "YOUR URL HERE :)"]
3) Make sure you LINK BACK or GIVE CREDIT somewhere! :)
4) please take ONLY YOURS!